Major Events Summit 2020 – The Virtual Meeting Place for the Sports and Events Community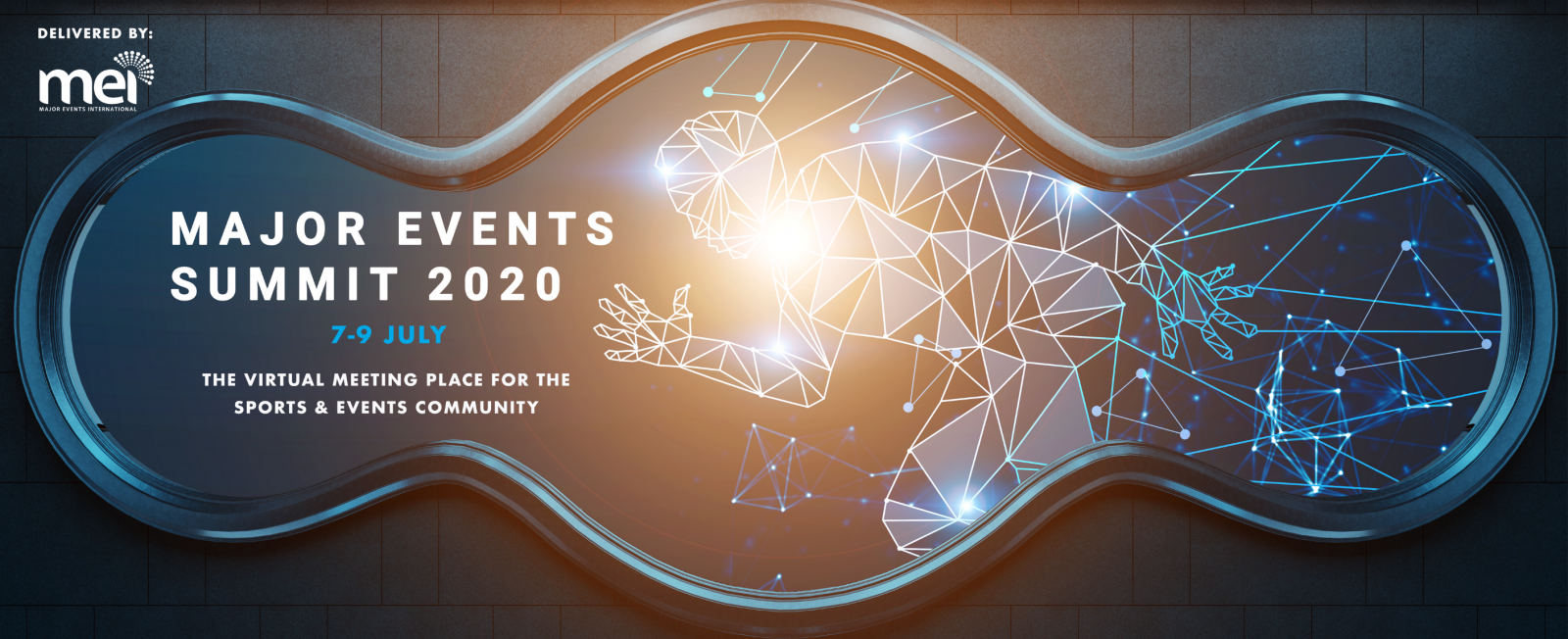 We're less than a month away from MEI's flagship Major Events Summit, now re-imagined as a virtual event. 
Major Events Summit brings together decision-makers and influencers involved in supplying the world's most prolific sports and performance events. Participants learn from and network with senior representatives from headline events during a curated programme that gives market insights across a broad topic base from customer & fan experience, logistics & operations to technology & innovation.
2020's event will be held online in response to COVID-19 and is set to give the global audience a fresh take on how sporting venues, festival organisers and sports rights holders are adapting their business models along with applying more stringent health & safety procedures to their events.
July's Major Event Virtual Summit has already gained significant traction with sign-ups ranging from Lord's to Baku F1 Circuit; British Swimming to Ukrainian Premier League; the International Pentathlon Federation to the PGA Tour. Speaker confirmations include representatives from Rugby League World Cup, Milan/Torino Winter Games 2026; FIFA World Cup 2026; Euros and many more are being confirmed daily.

Uniquely, there will be a range of interactive opportunities such as networking groups, workshops and the ability to ask questions of presenters: allowing you to be involved in the content and engage with the community rather than simply be a passive listener. We will even be inviting you to provide us with a 1-minute video introduction of who you are as part of your registration!
Don't miss the opportunity to…
Be Informed –

Through different online presentations and formats participants will be given insights and predictions from a notable list of senior speakers and their world-class events. Topics streamed will cover planning & managing events that require greenfield sites, fan engagement, technology and safety & security.

Be Innovated –

Major Event Summit draws both start-ups and heritage organisations and opens them to new practices and future thinking around key pillars of fan engagement, overlay, technology and safety & security.

Be Inspired –

The event is known for inspiring relationships and building longstanding partnerships between ancillary suppliers, destinations and major organisers. 
It only takes 2 minutes of your time to register for the 6th edition of the Major Events Summit. We are predicting over 600 sporting and event professionals from over 300 organisations to attend our Major Events Virtual Summit in July. Make sure you are one of them to learn, network and share your expertise: Confirm your free, or 20% discounted place today.
If you're an event organiser or a local organising committee, be sure to claim your free pass now! To suppliers, if you include the discount code DS20 you get a further 20% discount!
Ensure you have registered today to avoid disappointment.
This article was provided by Threshold Sports Participation numbers provided by events company Threshold Sports have given an insight into the high demand for virtual events in lockdown. The inaugural
Digital Sport's Rupert Pratt and Thomas Smith recently sat down with Nielsen Sports Managing Director for the UK & Ireland, Spencer Nolan, to discuss Covid-19's impact on sport media rights
This article was provided by Tickitto The COVID-19 lockdown has made virtual events necessary for many industries. Many people have had to give up cheering with crowds, meeting new people,