Lionel Messi's Adidas ad has a familiar link to last summer's football madness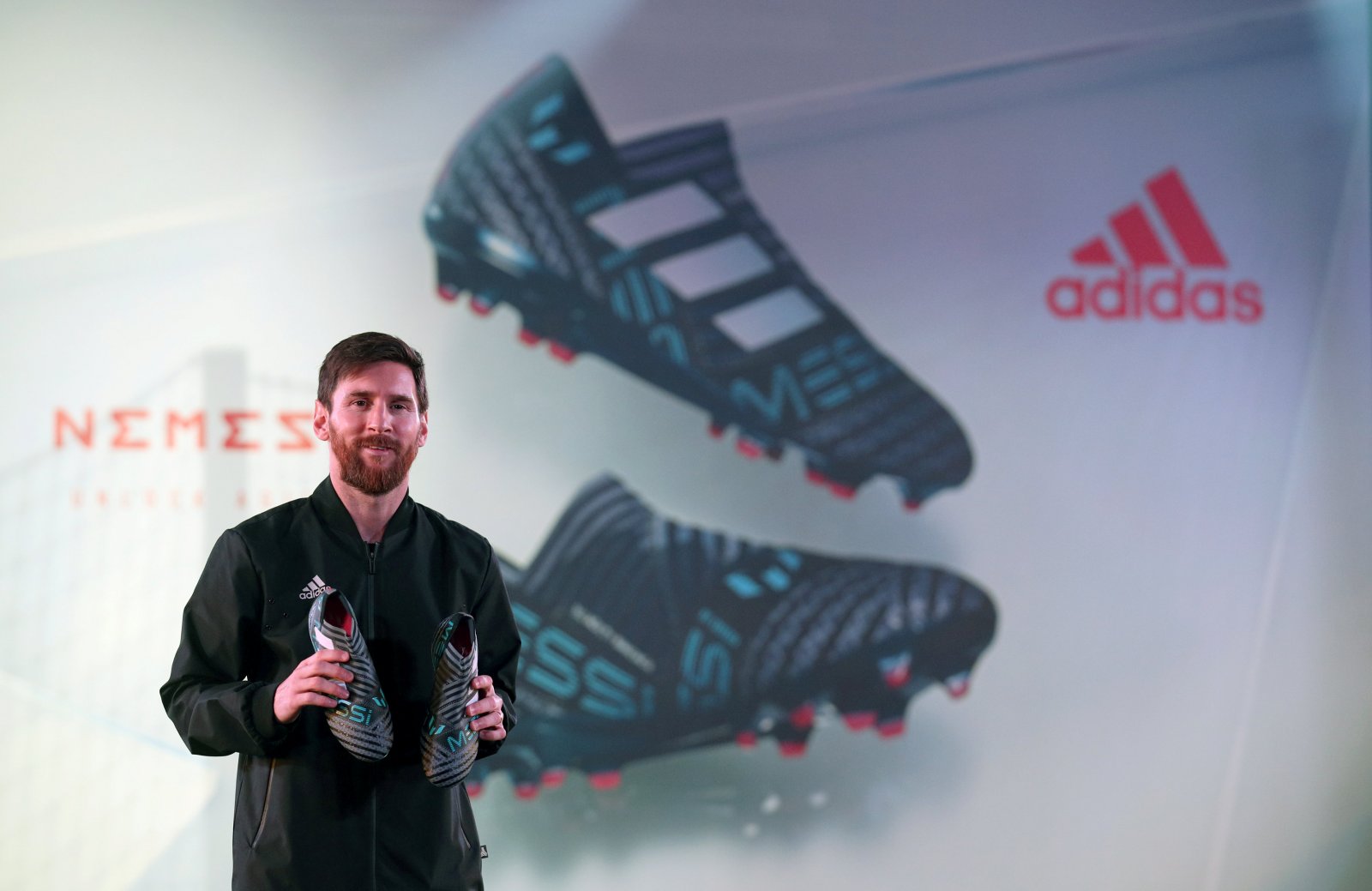 Adidas have no shortage of worldwide talent to call on when they make an advertisement. But if you were going to pick just one, there's probably only one world star you could get to do it.
Lionel Messi doesn't just represent Barcelona and Argentina, nor does he just represent Adidas in the guise of a brand ambassador. The five-time Ballon d'Or winner represents humankind: he is simply the best that the species has to offer at football.
But despite the greatness and the fact that everyone knows who he is and cares what he has to say, that's not actually why you'd choose Messi to star in an ad for you. Because of his seemingly shy and retiring personality and the fact that his fame doesn't always sit as naturally on him as it does on other world sports stars, he makes the perfect subject for a video if you can get him to do it. When he talks, people will listen, but they'll listen all the more because it's so rare that he does it.
And that's what Adidas have done in a new video for social media this week.
⚡️ Agility by #NEMEZIZ.
???? Directed by: Leo Messi.#HereToCreate pic.twitter.com/fB5NFB5WHl

— adidas Football (@adidasfootball) February 4, 2018
Making Messi the star of the show isn't something they did for a recent video featuring a lot of the brand's 'Creators', such as Paul Pogba. Messi was present, but he didn't speak. It seemed like a missed opportunity: having him in your ad is great, but wouldn't it be better if he actually said something? Especially since he's come all this way? Even if he has to spend 10 minutes learning how to phonetically pronounce a few words in English?
No words needed when it comes to the ????????????

— adidas (@adidas) December 20, 2017
But little did we know there were greater plans afoot. Messi wouldn't just be given his own ad, but he'd also become the creator himself, changing the makeup of the video by changing his boots, his activities, his opponents – even the obligatory money-shots of the boots as he strikes the ball into the net.
What's interesting about the new ad, though, is how familiar it feels.
Last summer, football clubs had similar tactics when presenting their new signings to the public on social media platforms. The whole point wasn't just to say they'd signed a new player, but to show off the personality of the new star, too. What's important when signing a new player isn't just that the fans get excited, it's also that they get to know what the new man is like, and it helps those who love the team fall in love with its new player even more quickly.
But things took off at such speed that, within a month or two of the phenomenon spreading from club to club like some strange new airborne virus, the whole genre faced deconstruction. First came the videos, then came the parodies, then came the spoofs which dissected every aspect of the artform and thoroughly killed the fun (a mercy killing, not a party poop).
Perhaps that's what's happening here. Adidas are hardly 'announcing Messi' as football clubs do these days. But what they are doing is allowing him to create something off the field, and not just in a sporting sense – in a fairly formulaic ad in which he isn't just the star, but the omnipotent creator (just like you, valued customer, who can buy any of these six different pairs of football boots you like).
It follows in the same vein as last summer's trend, playing up the talent's personality whilst also deconstructing what it's supposed to be doing in a way which is funny but also seems to do exactly the job it was supposed to in the first place.
Let's hope all of the other brands don't jump on board just like all the other football clubs did last summer.
After an epic Championship Sunday in the NFL, team social media accounts celebrated and commiserated with their fans.
The NBA has been hosting games in London for years, but now looks set to move its European series game to Paris in 2020.
Andy Murray and Marcelo Bielsa showed the sports world that honesty means more than saying the "right things" in the social media age.