Las Vegas Golden Knights show NHL teams the perfect social media template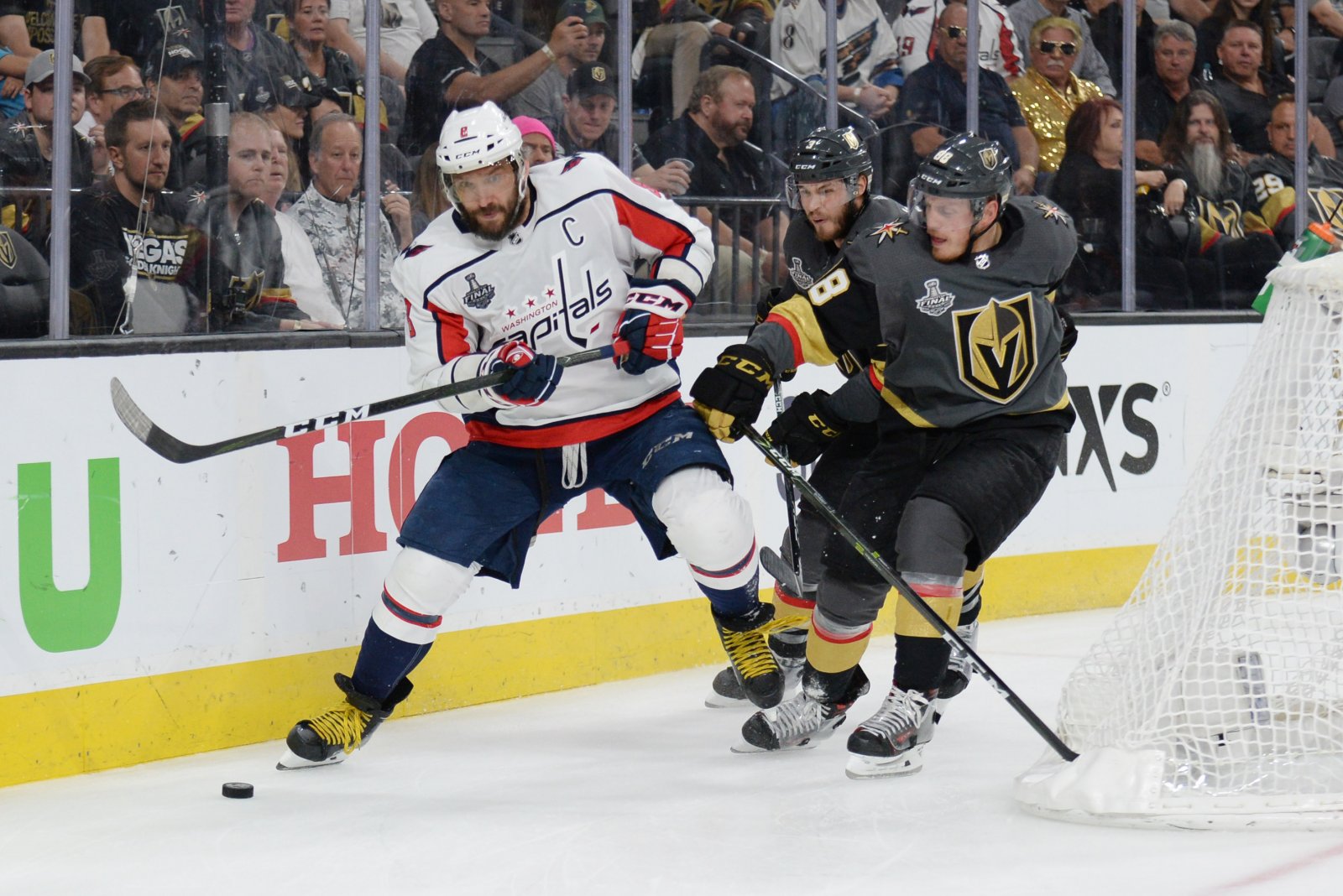 Much of the conversation in the National Hockey League has centered around the Vegas Golden Knights, and for good reason: the Knights have plowed their way to the Stanley Cup finals, the only time a first-year expansion team has done so.
That an NHL club — comprised of castaways and misfits whom their former clubs chose not to protect in the 2017 expansion draft — has had this degree of success in its opening season is groundbreaking. Expansion teams are expected to struggle in their first few years and gradually build into contenders, but the Golden Knights have made that expectation completely moot.
Another reason the Golden Knights have been so polarising this past year is because of just how popular they have become. The franchise truly embodies the flair and extravagance of the city it represents. The pregame ceremonies for the home games of any given NHL team are basic and line up with those of other sports: a pump-up video, loud and vibrant music, some dancers. But what Vegas have done has gone completely over the top. The pregame festivities in Vegas belong in a Cirque du Soleil show, not in the old-fashioned world of hockey.
You Shea goodbye

We Shea hello

HELLO HELLOOO pic.twitter.com/CSyosJbKLO

— Vegas Golden Knights (@GoldenKnights) May 31, 2018
This stems from an organization that knows how to cultivate a vast audience. In a similar way to how they trumped convention by acquiring all the right players to build a top-tier roster, Vegas have done the same with its marketing, pulling out all the stops and embracing any overt strategy to build a rabid fanbase.
It's resulted in a first-year attendance of 18,042 people over 41 games, which ranked 17th of the 31 NHL clubs. The Knights exist in a mid-tier market, yet they outdrew teams from much larger cities like the Boston Bruins and New York Rangers, franchises that were part of the first original six teams in the league.
Vegas' ability to appeal to their audience is also perfectly exemplified in their Twitter account. Since joining the social media platform in June of 2016, the team has garnered over 403 thousand followers, more than the Arizona Coyotes, Carolina Hurricanes and Florida Panthers, all of whom joined in 2009.
It's no secret why. Scroll through Vegas' Twitter page and you'll find post after post that delivers its audience the information it needs while providing a twinge of humor or relatability almost each time. Frankly, the account is quite hilarious: its bio even contains a backhanded joke that the Knights are proud to be a member of the league's 'original 31'.
They won't hesitate to make a The Beatles pun to celebrate a goal by Shea Theodore, and when things go badly in the game, their tweets look like something coming from an angsty fan, not an official account.
So we think not taking any more penalties would be a good idea

— Vegas Golden Knights (@GoldenKnights) May 31, 2018
The Golden Knights lost to the Washington Capitals 3-2 on Monday to make the Stanley Cup Finals series 1-1. But instead of tweeting out the final score and then hiding in silence, Vegas took a sympathetic role, asking their fans to send in pictures dogs to take everyone's mind off a sour loss.
It's been a while since we've needed cheering up after a game sooo ????????

— Vegas Golden Knights (@GoldenKnights) May 31, 2018
These are just the most recent examples — the Knights have been making jokes and piling up retweets since it was announced a new NHL franchise would be given to Vegas two years ago.
A franchise and digital presence like the Golden Knights are exactly what the league needed, and that the team has thrust its way into national attention by making perhaps the most unlikely Stanley Cup finals run in history only amplifies that.
The template for what is needed in order to develop an engaged, passionate audience is now readily available. The other NHL teams would be smart to follow suit.
The NFL and Snack Media have renewed their advertising partnership on the official NFL website in the UK and Ireland. Beginning in 2013 in the UK only, the relationship has
By Daniela McVicker When it comes to sports, great branding is a must. Your brand influences how people see your company or team. It helps you to forge connections with
Article written by John S. Kim, CEO and co-founder of global API company SendBird Social media rose to prominence throughout the world due to its potential for connection. Social channels provided the