La Liga aims to use its agility to upset the Premier League juggernaut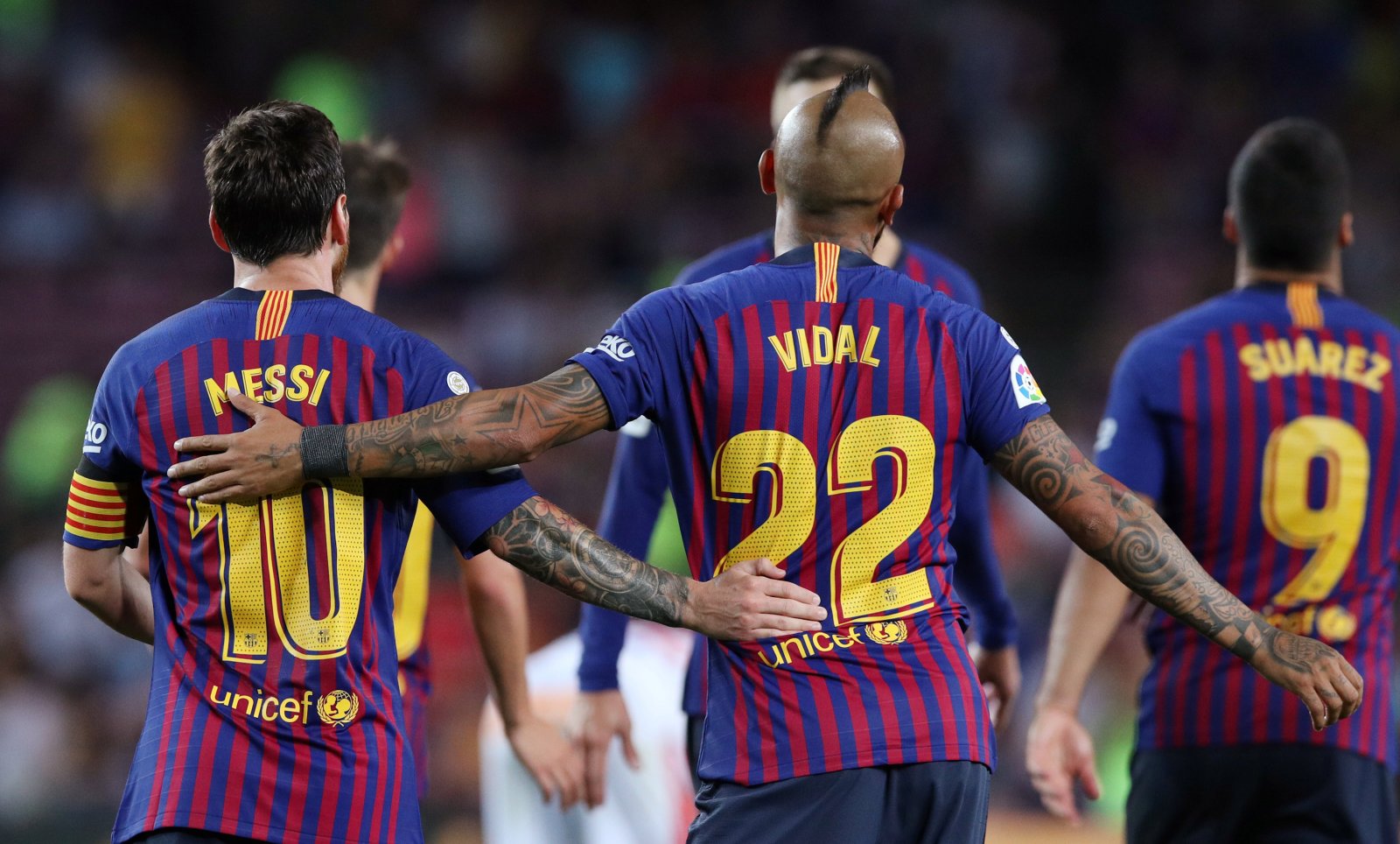 The battle for supremacy between La Liga and the Premier League is not only happening on the pitch in the Champions League. Off it, Spanish football's top flight is banking on the hope that their relative agility in the face of the Premier League's juggernaut can help them take advantage of the ever-changing sports media rights landscape.
In turn, La Liga are hoping that this will help them to overtake the English league and win the hearts of football fans in parts of the world where European teams are gaining in popularity.
Last week's announcement that Spanish football's top flight would be taking regular season games and hosting them in the United States and Canada as part of a 15-year partnership with Relevent Sports – of International Champions Cup fame – came on the back of their other big announcement: that La Liga matches will be shown on Facebook in India, broadcasting the league free of charge in a country of over 1.3bn people.
That's not nothing – it's one thing to embrace modern technology to its fullest by selling the media rights to your league to a live-streaming platform, but it's another thing altogether to entrust them to Facebook who will distribute it free-of-charge to the user in such a big and economically growing country.
It's ambitious, too. In Asia, the Premier League is the dominant football league, but by taking decisions like these, La Liga is hoping to create a greater connection with football fans in those countries, providing something more than just getting games on TV.
That's especially true in North America, where bringing games to new shores is presumably an attempt to create an emotional connection to fans who don't usually get to see competitive live games in one of the top European leagues. Not without having to travel halfway around the world first.
This isn't the first time La Liga have attempted to do what the Premier League can't in order to get ahead. In the 2016/17 season, one of the Clasico games between Barcelona and Real Madrid was played at 3pm on a Saturday afternoon.
That's not traditionally a time for football in Spain, but it certainly is in England. Yet, because of the UK's '3pm blackout' law prohibiting football from being televised between the hours of 2.45 and 5.15pm on a Saturday in order to encourage fans to attend local lower-league games, La Liga were able to take advantage of the Premier League's schedules: its biggest games of the weekend always take place in time slots outside that window for UK TV reasons.
But as English games at 3pm can still watched on broadcasters around the world, it makes sense for La Liga to challenge the Premier League at this time by scheduling a big game like El Clasico, taking advantage of the situation. If this is the time when Burnley take on Watford, then a game involving one or both of Real Madrid and Barcelona is going to look especially appealing in comparison.
Later this year, La Liga will ape what Manchester City have done this week, too. In late 2018, a documentary series called Six Dreams will be released on Amazon Prime, similar to City's All or Nothing. They have also launched their own FIFA esports league – something else their biggest competitor has yet to do.
But if the Premier League seems slow to react to these challenges, it's likely because they don't need to take such risks. As innovative as La Liga have been over the last few months, the Premier League only needs to sit back and see how it plays out before jumping in itself. Just look at Manchester United on YouTube. They accrued 1m subscribers in just a few months, and are now only just behind their rivals City – who have been considered one of the most forward thinking teams on digital media over the last decade – without really having to do all that much.
La Liga, though, is in the role of a challenger brand hoping to upset the Premier League by creating a deeper connection with as many fans as possible.