Juventus and Netflix announce release date for docuseries First Team: Juventus
We finally have a release date for Juventus' collaboration with Netflix as the club prepares to launch its first purpose-made docuseries with the help of the on-demand entertainment giant. The first three episodes of First Team: Juventus will drop on February 16th.
Not only do we now know where and when we can see behind the scenes at one of the world's top football clubs, but we also know vaguely what we can expect. The documentary which, we already know, will focus on the players, the training and the club at the Italian giants' Turin home now has a name and a release date.
But we now also have the hint that the Netflix partnership will see the cameras follow around specific players and storylines to tease out what life is like at the club, rather than simply providing a candid glance at the players arriving for training and leaving afterwards.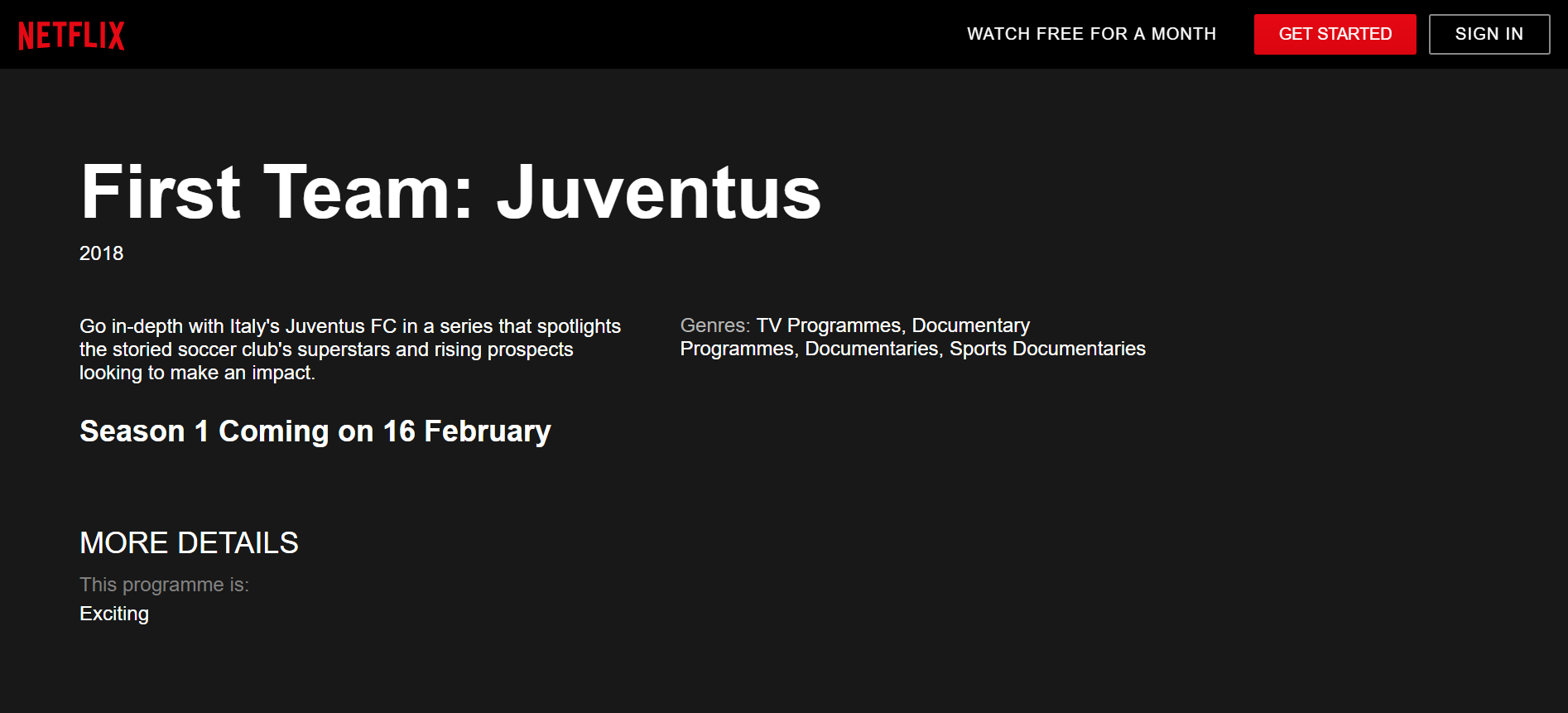 The on-demand streaming company hints that the series will go beyond the club iself, "spending time with the players both on and off the field, on the road, at home and wherever it takes to capture in depth the real lives that make Juventus one of the most fascinating teams in the world."
Last year, Real Madrid teamed with Facebook and another one of the club's partners, GoPro, to create a documentary series of their own. Later this year, we'll see the fruits of the partnership between Manchester City and Amazon Prime, who appear to be working on something similar. But this Juventus and Netflix effort will be interesting because it's the first seemingly aimed at a mass audience of sports fans beyond those who support the Italian champions.
Filled with legends and current players – and Gianluigi Buffon who falls into both categories – there's something for everyone to be interested in from an entertainment point of view. But this will also be one of the first attempts at a football club going beyond their remit and attempting to show how sport can do pure entertainment.
All eyes will be on Juventus and Netflix in mid-February. And then it will be City and Amazon. After that, it will be interesting to see if there's scope for any more collaborations between football clubs and media companies to take their outputs further and a series of behind the scenes clips.
Football is all about challenges. Challenging for the ball, challenging for trophies – or maybe more realistically for my beloved Aston Villa recently – challenging to stay in the Premier
Digital Sport's Rupert Pratt sat down with Darren Lepke to hear how one of the world's largest media technology companies are evolving their media platform to reinvent live programming and
New YouGov study reveals full body sanitisation tunnels would increase public confidence in returning to busy environments such as sport venues (60%) In addition, the public feel personally confident with