Head of New Business and Service Sales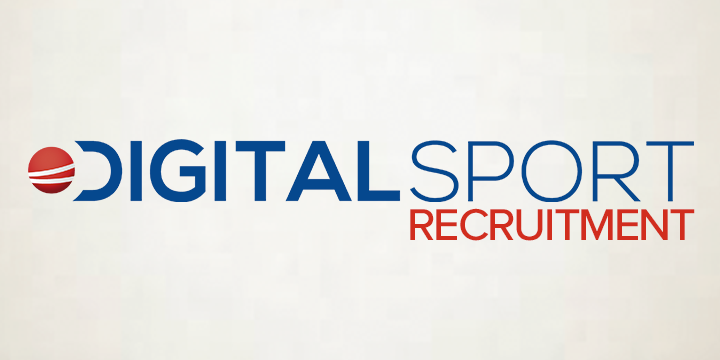 Continuing with our search in helping our client – a global leader in sports marketing grow their Digital Sales team, we are looking for another senior hire in the shape of a Head of New Business and Service Sales.
This role would suit a sports mad sales leader, self starter with entrepreneurial flare who is looking for an opportunity where you can hit the ground running and really make a difference within the business.
Job Summary
The Head of New Business & Service Sales plays a critical role within our fast-paced digital team, with a focus on generating revenue from social media and branded content production, digital sponsorships and activation, technology solutions (i.e. apps, websites, OTT) and digital strategy advisory. Thinking creatively, identifying and developing new digital growth opportunities for the company it self and their clients is key in this role.
Are you passionate about emerging media technologies and the potential of creating integrated digital and social media strategies in sport? Do you want to build a fast-paced and successful team, represent the company at industry events and establish new relationships in the industry? Read on then.
Job Requirements
Work closely with the Digital Media Team to develop a strategy that leverages our clients rights and delivers the best digital products with an eye to generating ROI through sponsorship and content distribution
Pitch products and services to sports rights holders and brands, generate new leads and establish new relationships
Develop new ideas and propositions and execute by working closely with your team and other divisions within the group (sports tech solutions, and Digital Media for content production, marketing sales for sponsorships, etc.)
Drive sales of the organisations Digital Solutions to company properties, sport federations, broadcasters and sponsors, including the following activities
Source and develop client referrals
Prepare sales action plans and strategies
Schedule sales activity
Develop and maintain the customer database and pipeline through CRM systems
Plan and conduct direct marketing activities
Develop sales proposals and negotiate with clients
Respond to invitations to tenders
Ensure customer service satisfaction and good client relationships
Perform quality checks on product and service delivery
Support the process of valuation and reporting on key metrics from all the companies digital channels, analysing data from digital initiatives and providing insight to the Digital Media Team and company stakeholders
Support preparing Case Studies of the company's digital media initiatives to keep the Digital Media Sales Toolkit up to date
Support and assist in the sales process for our clients properties and sponsorship including creating presentations and attending meetings when necessary
Lead market analysis efforts, map out competitive landscape and constantly share market insights and client feedback with product and service units
Experience and Competences
At least 7 years of experience in Sales, Sales Leadership and Business Development in sports, technology, media or entertainment industry preferred
At least 2 years of experience in people management
Previous experience and success in working for content, new media or branded content sales organization is a plus
Strong understanding of digital (media) ecosystem in sports, evolving technologies and key players in the market
Excellent interpersonal and client relation skills
In-depth knowledge in prospecting, generating proposals and closing the sale
Self-motivated, driven and able to work independently as well as part of a team
Display passion in the product and possess a positive/aggressive work ethic
Experience in the sports industry (sponsors, rights holders, media) a strong plus
Education
Bachelor's or Master's degree in relevant field (i.e. Marketing, Business Administration, Computer Science)
Ability to become proficient in new technologies to efficiently manage business processes
Excellent oral, written and communication as well as strong negotiation, relationship-building skills
Strong computer skills with experience in Internet and Microsoft Office applications, including PowerPoint and Excel
Languages
Fluent in English
German and/or other languages a plus