Consultant (Digital) – Sports Consulting Agency – Full Time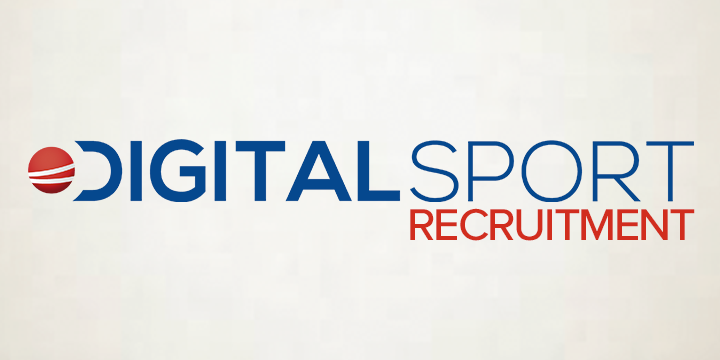 We are delighted to be working with this sports consultancy who are now looking for a Consultant to work on an array of prestigious clients in the sporting world.
Our client is a fast-growing consulting business. They have a wide range of clients, national and international, reaching all sectors of the sports business – from venues to teams to governing bodies and sponsors. They work with some of the world's highest profile sports tournaments, organisations, clubs and events.
Our client provides services focussed on accelerating our clients' digital performance. Their key areas of expertise include:
– Business Transformation: digital strategy development, commercial valuation, performance monitoring, localisation, research & insight
– Content: strategy, creation and management
– Technology: service design, strategic partnerships, tech triage
They operate primarily in Europe however there is a growing demand for the company's services internationally.
Current clients include UEFA, NBA, O2, Premier League, Tottenham Hotspur, FC Barcelona, Leicester City, Gfinity, Juventus FC and Green Bay Packers.
Role Purpose
To deliver high quality digital analysis, strategy, workshops and support (including documentation and presentations) to the agency's clients. Your work will maintain and develop the agency's reputation for high quality digital thinking and acceleration of performance. The role will encompass planning, strategy, social media, content planning, content production, implementation and management of digital services – with a strong focus on helping our clients the right technical solutions (ticketing platforms, CMS, CRM, eCommerce, social media publishing tools etc.)
Key Responsibilities
– Creation of digital strategies based on solid analysis that transform sports organisations
– Project management of development work (sites, apps, system integration)
– Working with our clients to find the right mix of digital platforms and products
– Determining and clarifying strategic and operational problems via consultation (e.g. interviews, workshops)
– Delivering high quality digital thinking and problem solving for clients
– Researching markets, audiences, content and technologies
– Testing and monitoring social, web, mobile and video platforms
– Tracking and devising key performance indicators and modelling growth
– Analysing and interpreting research and stats to detect trends and create strategic and operational recommendations
– Identification of revenue growth, customer acquisition and retention opportunities and delivery of relevant recommendations
– Content idea generation, production, publication, promotion and management across a variety of platforms
– Resource planning, project management and milestone tracking
– Working with all other personnel to develop and achieve the company's overall strategic goals
– Contributing to business development of new and existing clients
– Being an ambassador for the agency, maintaining a professional approach at all times 3
The ideal candidate will possess a good combination of the following skills and attributes:
Technically savvy, strong understanding of platforms and tools likely to be used in the sports industry – ticketing, eCommerce, CRM platforms, social tools etc.
Solid experience in digital content, marketing or commercial roles
A keen understanding of digital content, social media and commercial activities
Excellent analytical and problem solving skills
A passion for sport and its ability to positively impact society
Excellent client-facing skills
Essential Experience
– Five years' experience of digital management (technical, PM, content or commercial)
– Significant technical and digital product experience in a professional capacity
– Great presentation and client facing skills
– Content creation, social media and management
Education and Skills
– Degree educated
– Highly literate and numerate
– Advanced user of Microsoft Office, in particular statistical manipulation in Excel, PowerPoint and preferably with some knowledge of Photoshop or other image packages
– Confident using Google Analytics, Facebook Insights and other digital tracking tools to create insights
– Excellent communication skills, both written and verbal, with the ability to deal effectively with people at all levels
– Good understanding of user experience, user-centred design and information architecture
– Good understanding of the techniques of SEO and SEM
– Ability to understand strategic needs and "bigger picture" for clients and the relevant factors that influence client behaviour
– A proactive and customer-focused approach
Personal Qualities
– Comfortable under pressure, consistent throughout
– Excellent administrative and organisational skills with the ability to prioritise and to manage and meet deadlines
– Demonstrable ability to learn new skills with a readiness to share those skills among other members of the team
– Strong initiative with a 'can do' attitude and willingness to be flexible in approach to achieve desired outcomes
– Enthusiasm for the opportunities presented by digital technology Desirable Skills
– Editorial judgement and online production skills
– Formal project management skills and understanding of agile methodology
– Language skills
The Package
Salary: Commensurate with experience (please indicate desired salary on your application)
Holiday: 20 days (not including bank holidays and public holidays, increasing by one day per year of service, to maximum 25 days)
Other benefits:
– Flexible working hours and location
– Tax-free cycle scheme
– Performance and salary review on the annual company cycle
– Half mobile phone-bill and full home broadband paid
– Being part of a challenging and high profile company with a great and growing reputation