Is the FA Cup a waste of your time? Only if you still think of it as Celebrity Football
You either love it or you hate it, but this is FA Cup week so it's all about the joy or the drudge. Despite the best efforts of those who gamely call the competition their favourite in all of football, to many it's a waste of an otherwise serviceable weekend.
The lost lustre of the Oldest Cup Competition In The World is a sad fact, but a reality nonetheless. As the gap between the richest and the poorest in English football grows greater by the day, the sight of the Premier League's biggest clubs romping to victory over smaller teams in modest stadiums where you can see the bare streets outside feels jarring. Like watching two incommensurable objects somehow clash on the same plane – a modern army with night vision goggles and kevlar vests racing into battle against medieval knights in chainmail. King Harold slain: a nuclear warhead through the eye.
There are now two very different types of football. There's shiny Celebrity Football, and there's normal football played by normal people.
This weekend, the Cup's Fourth Round peaks early. The competition is treated to a slap up meal early in the year with a plate of Celebrity Football. And they've gobbled it up early as Arsenal and Manchester United play on Friday night, in the first available slot. But this is one where both grand old clubs have had their struggles this season and thus will be taking things seriously. That means eyeballs will be on an FA Cup Fourth Round tie.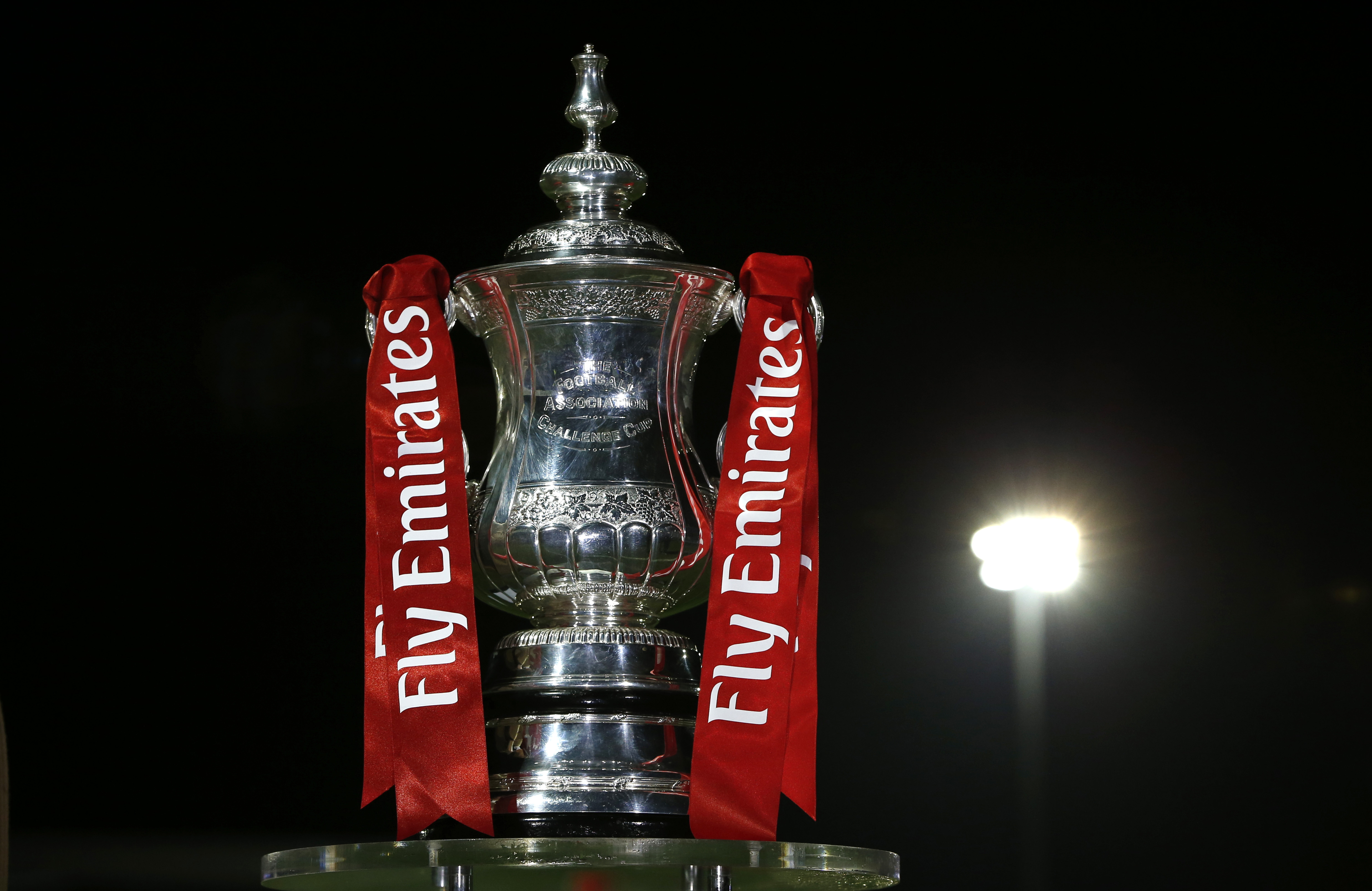 Even the grinchiest of haters will concede that there's something wonderful about an early-doors knockout game between Arsenal and Manchester United shown live on BBC One – though the Friday night timeslot does detract from the traditional element. But the whole reason that this game strikes you as an ideal Friday evening activity is because it's essentially a Premier League game. Indeed, the direction of Premier League narrative is even riding on it. Lose and Ole Gunnar Solskjaer's Manchester United revival hits its first roadblock, win and Unai Emery's sudden ray of sunshine after victory over Chelsea last week recedes back to the grey skies that preceded it.
In the last year or so, the FA Cup has regained some small modicum of it's old popularity if only because of the FA's own attempts to revive their digital media voice have made it seem that bit more relevant. Third Round ties like Manchester City 7-0 Rotherham are hard to spin but when League Two Newport County can beat 2016 Premier League champions Leicester City you do have a product to play with.
The spin, however, has never been to play up the glitzy glamour of the Premier League clubs playing in the competition – or even their defeats to lower league teams. To the FA's great credit, the marketing tactic is not to hype a competition with Premier League B teams. A cursory look at the Cup's own social media channels the day before – or even the morning of – Friday night's Fourth Round opener between two top flight giants will show you that. Everyone is given equal billing.
4️⃣th round

⚽️ 32 Clubs
???? 16 Ties
???? 2 Days til KO

???? Who will you be watching? pic.twitter.com/C8S1yIRKj2

— The Emirates FA Cup (@EmiratesFACup) January 23, 2019
You might say that's the bare minimum for the governing body of English football, but you only need to look at the coverage of social media channels and websites to see how hard it is to get traction with that sort of approach.
It speaks to a seemingly wider strategy by the FA to play up the realness of football. From the fresh, young, urban feel of the England World Cup squad announcement last summer to the similar treatment the FA Cup gets.
If the football this weekend – beyond the Friday night feast – feels like a waste of your time it's probably because the Cup is a wholly different thing to the League. But it won't be a waste of your time to see how the FA promotes its own tournament: it's time to start thinking of the Cup as a totally different product played for a different reason, not a vastly inferior shade of Celebrity Football.
Don't forget the next Digital Sport London rugby event on February 26th – get your ticket below!
Digital Sport's Rupert Pratt and Thomas Smith recently sat down with Nielsen Sports Managing Director for the UK & Ireland, Spencer Nolan, to discuss Covid-19's impact on sport media rights
Snack Media today announced that its acquisition of GIVEMESPORT will create one of the largest sports publishers in the UK, further strengthening its offering to advertisers, rights holders and independent media owners.
In a meeting that took place on Friday 17 April, Premier League clubs remained unanimous in their desire to complete the 2019-2020 campaign. However, the issue about completing the season