Is BT Sport's approach to the Champions League final really the future of sports broadcasting?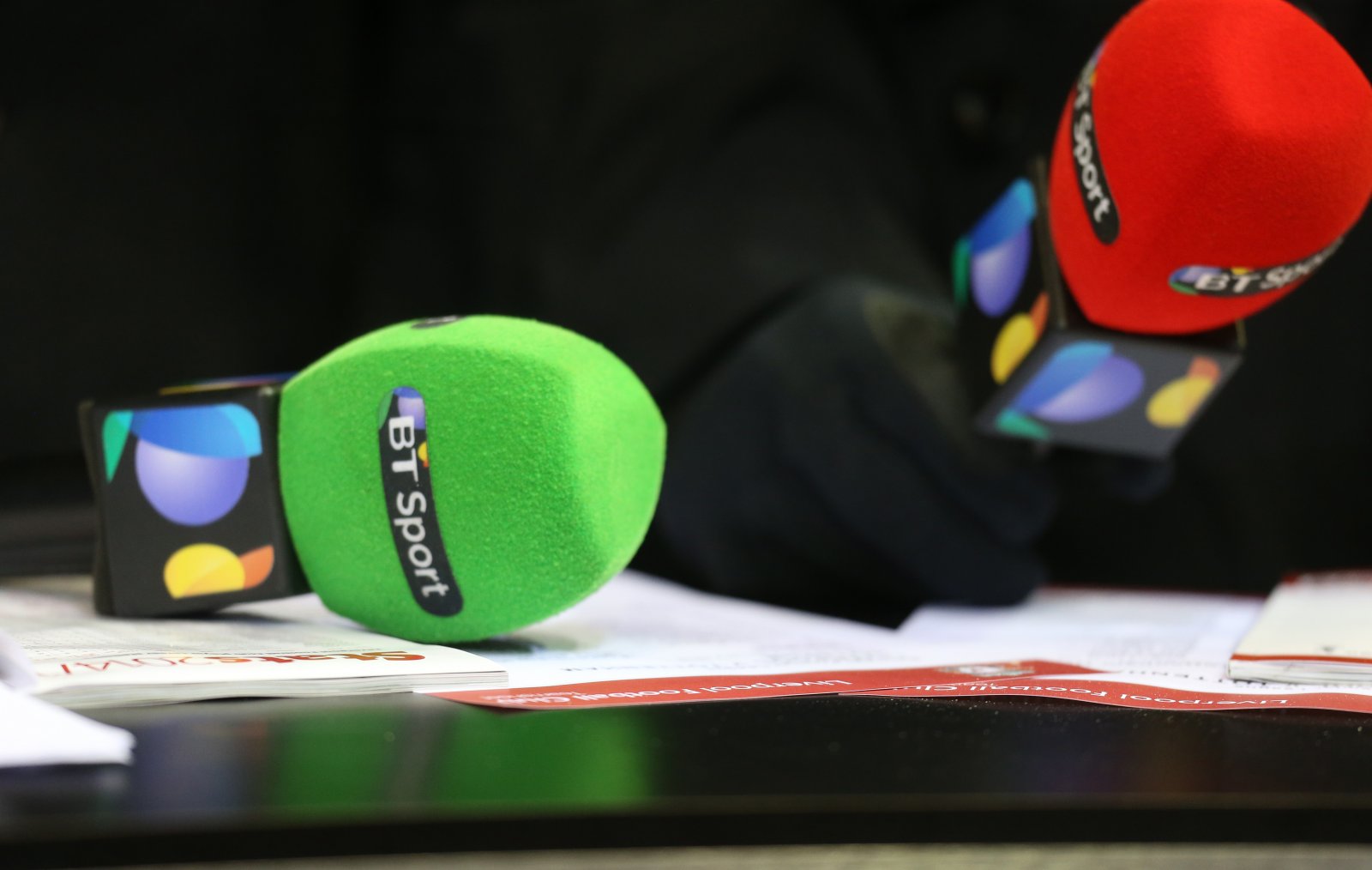 BT Sport are set to show the UEFA Champions League final for free to all UK fans on Saturday night, just as the Europa League final was on Wednesday.
Accessible on the BT Sport YouTube channel, as well as via a live stream on the BT Sport Website and mobile app, the game will also be available for free on the Virgin Media platform if you want to watch for free through your TV – though not if your service is provided by Sky or even BT TV itself.
With English clubs establishing themselves as the dominant force in Europe this season, it could set up the most dramatic European showdown for years: it's the perfect time for the UK to engage with the sport.
This is nothing new for the British broadcaster, who have made the finals of European competitions free to air on YouTube for a number of years. But whilst it paints an exciting picture of a broadcaster making a premium event available for free, but for BT, they've been able to get the good felicity accrued for making the game available for free while simply fulfilling a promise they made years ago: when BT retained its exclusive rights deal with UEFA back in 2017, they promised to air both finals for free.
BT Consumer CEO Marc Allera said, "With both European finals being all-British affairs, we're going to make them easier to watch for everyone in the UK than ever before as well as being the best-connected football viewing experience our customers have ever had".
The second part of this is undoubtedly true and the broadcaster have made this final extremely well connected in the sense that it can be watched in pretty much any device, any picture quality or indeed in VR. But 'easier to watch… than ever before' seems unlikely given the Champions League and Europa League finals were hosted on the free-to-air ITV for years.
Even so, it's still a noble gesture from the digital powerhouse, and has been warmly embraced by football fans across the country.
The question now is how big an impact will that gesture have on viewing figures. UEFA were reportedly concerned back in 2016 with the number of eyeballs on BT's Champions League coverage. Numbers for games plummeted to below 200,000 for group stage games, but it's unquestionable that BT have dramatically stepped up their efforts to enhance user experience.
Since 2016, BT have developed their social media coverage to reach new audiences, constantly adding new features to their platforms, as well as broadcasting games in 4K ultra high definition. This is without mentioning their mobile app. Essentially, BT have been doing everything in their power to offer a great product, but that doesn't necessarily translate into subscribers and in the lucrative UK market, UEFA also have to think about the exposure their sponsors get.
Official Champions League sponsor Heineken, for example, has repeatedly called UEFA to make the competition more widely available on free-to-air television.
And then in the end, the preferences of the view to watch football usually centres around enjoying the action on a big screen, which YouTube does not guarantee: unless non-BT consumers have the appropriate devices or cables to convert the picture from their laptops and phones to the TV, or have a built-in YouTube feature to their TV, they will not be able to watch the final on the big screen in their living rooms.
So is this simply the future of sports broadcasting in the digital world? Or does this reflect the wider point that linear TV certainly isn't dead yet? Either way, sports fans across the UK have been gifted the opportunity to watch a monumental final in almost every conceivable way.
Digital Sport's Rupert Pratt and Thomas Smith recently sat down with Nielsen Sports Managing Director for the UK & Ireland, Spencer Nolan, to discuss Covid-19's impact on sport media rights
Snack Media today announced that its acquisition of GIVEMESPORT will create one of the largest sports publishers in the UK, further strengthening its offering to advertisers, rights holders and independent media owners.
By Daniela McVicker When it comes to sports, great branding is a must. Your brand influences how people see your company or team. It helps you to forge connections with