Why Instagram is the main social platform in sport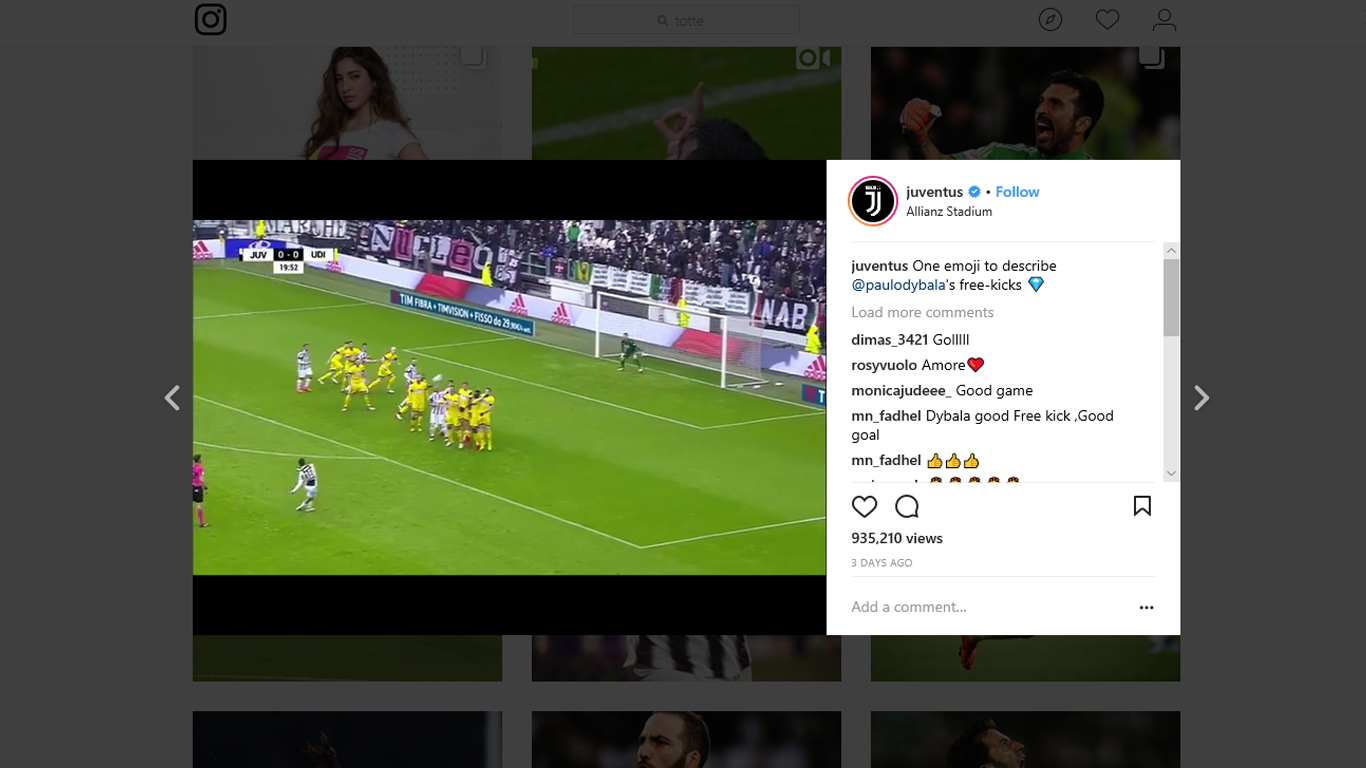 With 800 million monthly active users, including 500 million daily, Instagram is the third biggest social network in the world. The Facebook-owned platform's figures should continue to grow in the coming months as Instragram added 100 million users in only five months between April and September 2017.
In the sporting world, the audience figures are more impressive for athletes than clubs and leagues :
| Athletes | Clubs | Leagues |
| --- | --- | --- |
| Cristiano Ronaldo – 122M | Real Madrid – 56M | NBA – 27M |
| Neymar JR – 91M | FC Barcelona – 55M | Premier League – 16M |
| Lionel Messi – 89M | Man United – 21M | NFL – 11M |
| LeBron James – 36M | Bayern Munich – 12M | La Liga – 6M |
| James Rodriguez – 35M | PSG – 11M | MLB – 4M |
| 373 million fans accumulated | 156 million fans accumulated | 64 million fans accumulated |
In addition to this massive audience, the engagement from Instagram users is also important. The latest case with the FC Bayern Cat Selfie shows how a post on the platform can go viral, with the club getting its highest engagement of all time on a unique publication with 596k interactions and an engagement rate of 5%.
With the integration of 60-second videos two years ago and Stories in summer 2016, Instagram now looks like a video platform, too. Indeed, 60% of videos are watched with the sound activated and 150 million users use Stories every day where videos are massively employed. Moreover, with the end of chronological feed and the addition of the Explore tab, the chances for an original post to be a trend are bigger.
Accumulated, these elements allow sports actors to provide qualified content to fans: game highlights (like PSG), behind-the-scenes content (like athletes used to do), polls (like the NBA), project evolutions (Tottenham new stadium), ticketing/sales (like Miami Heat) and more.
Big fan of how @SpursOfficial are keeping fans updated on the new stadium development. Worth checking out their Instagram Story for more. #Digisport #SMSports pic.twitter.com/foNWZxd89l

— The Online Rule ⚽️ (@OnlineRule) March 13, 2018
As we can see, Instagram is a great place for the sporting world to provide different kinds of content strategies, from the fun to the commercial.
With all of this content and features, Instagram is transforming athletes, clubs and leagues as real media for brands. This  example from Juventus shows how sponsors can get also benefits of sports actors' visibility, engagement and values on the platform:
I'm shocked by this post published in the instagram channel of juventus. The potential of this platform is totally incredible.

+224k likes
+4k comments sent
+229k posts engagement (single interactions)

A total of 3 brands involved (adidas, jeep and tim).#smsports pic.twitter.com/gNAVhIZEVy

— Luca Scarinzi (@scarinziluca) March 21, 2018
Instagram is whitout doubt the fastest growing platforms in the social media game with an impressive audience evolution. With Facebook's new feed policy and users spending less and less time there, and as Twitter is experiencing some issues with increasing its community of members, and while Snapchat is still small in terms of audience, can we imagine Instagram becoming the main social platform for clubs, athletes and leagues to get interactions?
In my opinion, it should be.
Even if YouTube, where leagues and clubs are coming like Man United or are already active like Man City, is also a place to look with more longer content than anywhere. One thing is for sure: social evolution in the sporting world will be interesting to see!
By Daniela McVicker When it comes to sports, great branding is a must. Your brand influences how people see your company or team. It helps you to forge connections with
Article written by John S. Kim, CEO and co-founder of global API company SendBird Social media rose to prominence throughout the world due to its potential for connection. Social channels provided the
By Mike Constanti This series, in partnership with Snack Media, will look at the best football campaigns from advertising to social media on a monthly basis, as Digital Sport evaluates how