NBA's innovative use of Instagram Stories should be an inspiration to others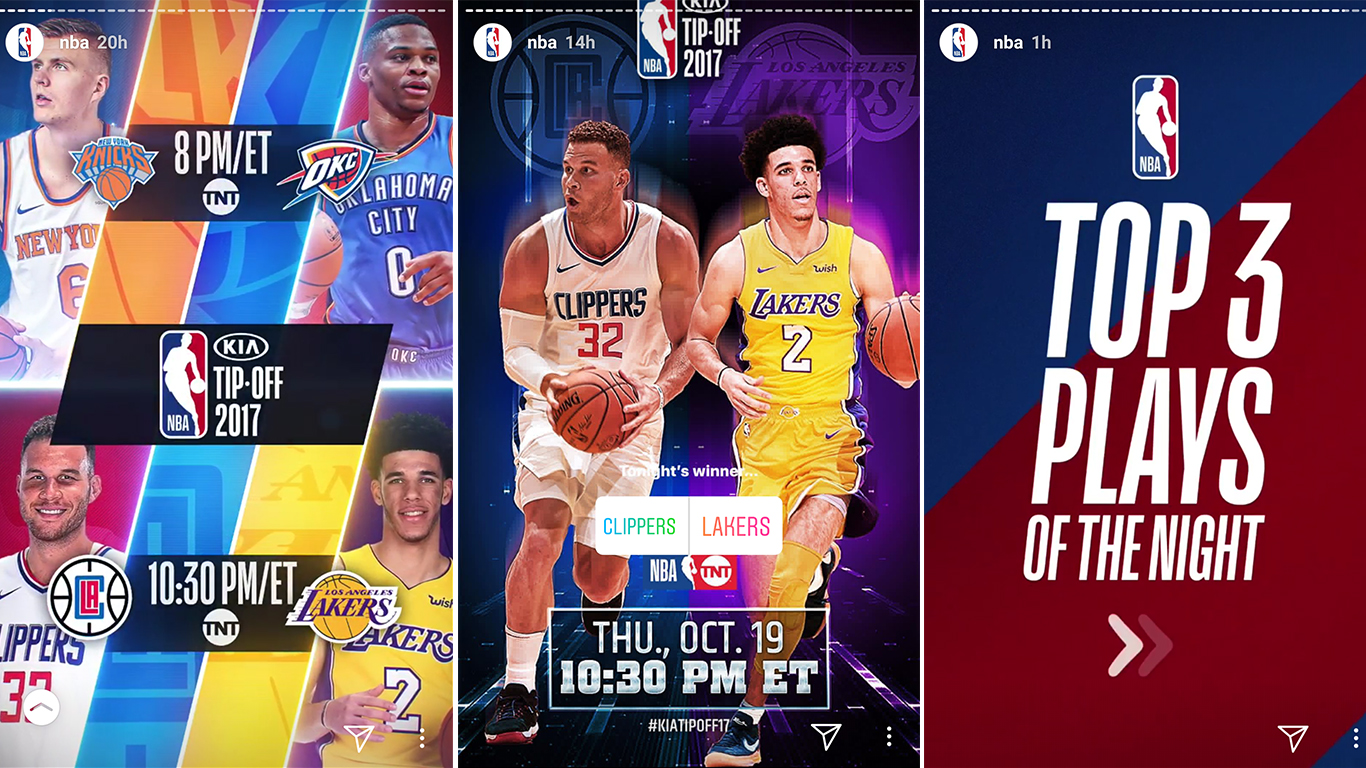 This week, the NBA returned for a new season, eagerly anticipated by fans following an amazing trade this summer.
As the biggest sports league in the world in terms of fan base on social media, with more than a billion followers accross Facebook, Twitter Instagram and YouTube, the NBA is a leader in the social content game.
The NBA's Instragram Story is a new example of how the league knows how use social platforms features. Since the beginning of the season, the 25 million NBA fans on Instagram, as well as all other users, are able to get a quick and attractive prensentation and recap of main games of the day.
The Story starts with the night program of main clashes following by a poll, the latest Instragram Stories feature, to choose the winning team: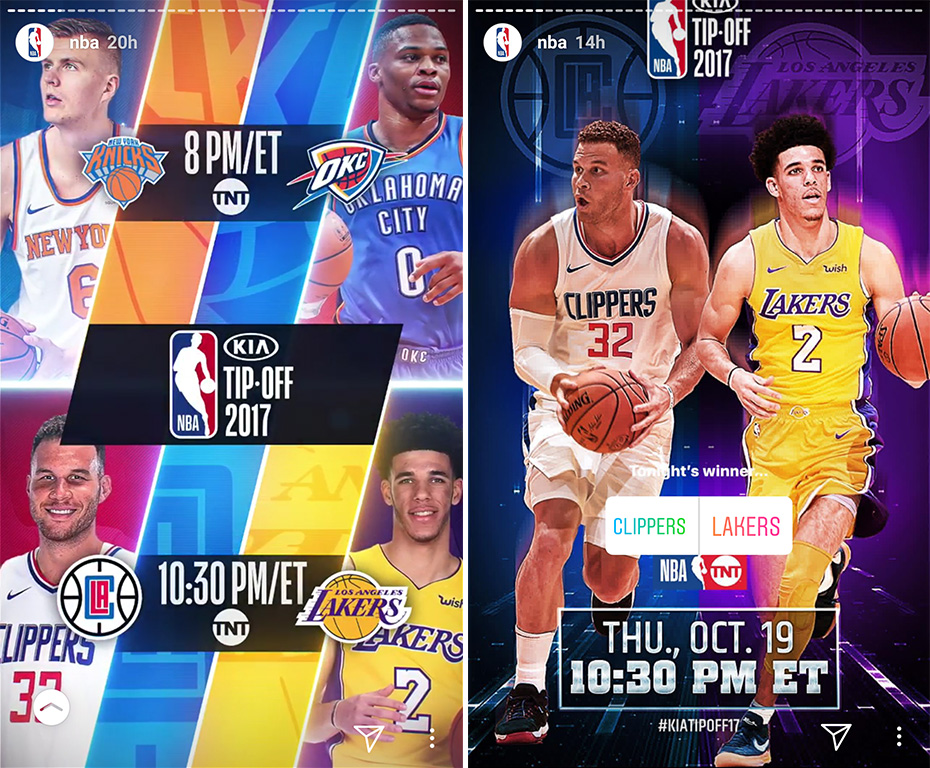 The Story continues with warm-up videos and players' stats in pictures from the court like on NBA's Snapchat account. To conclude the experience, the league proposes the 'top 3' plays of the night with different point of views of the action, and mentioning the player's personal account:
The NBA is offering great content to its fans, as well as increasing engagement via polls which are perfectly adapted here. This Story is an attractive way for fans to stay informed of what's happening on the court, and may inspire in the future other leagues or clubs to provide similar content to their own fans.
The NFL and Snack Media have renewed their advertising partnership on the official NFL website in the UK and Ireland. Beginning in 2013 in the UK only, the relationship has
By Daniela McVicker When it comes to sports, great branding is a must. Your brand influences how people see your company or team. It helps you to forge connections with
Article written by John S. Kim, CEO and co-founder of global API company SendBird Social media rose to prominence throughout the world due to its potential for connection. Social channels provided the