How NFL teams celebrated and commiserated on social following Championship Sunday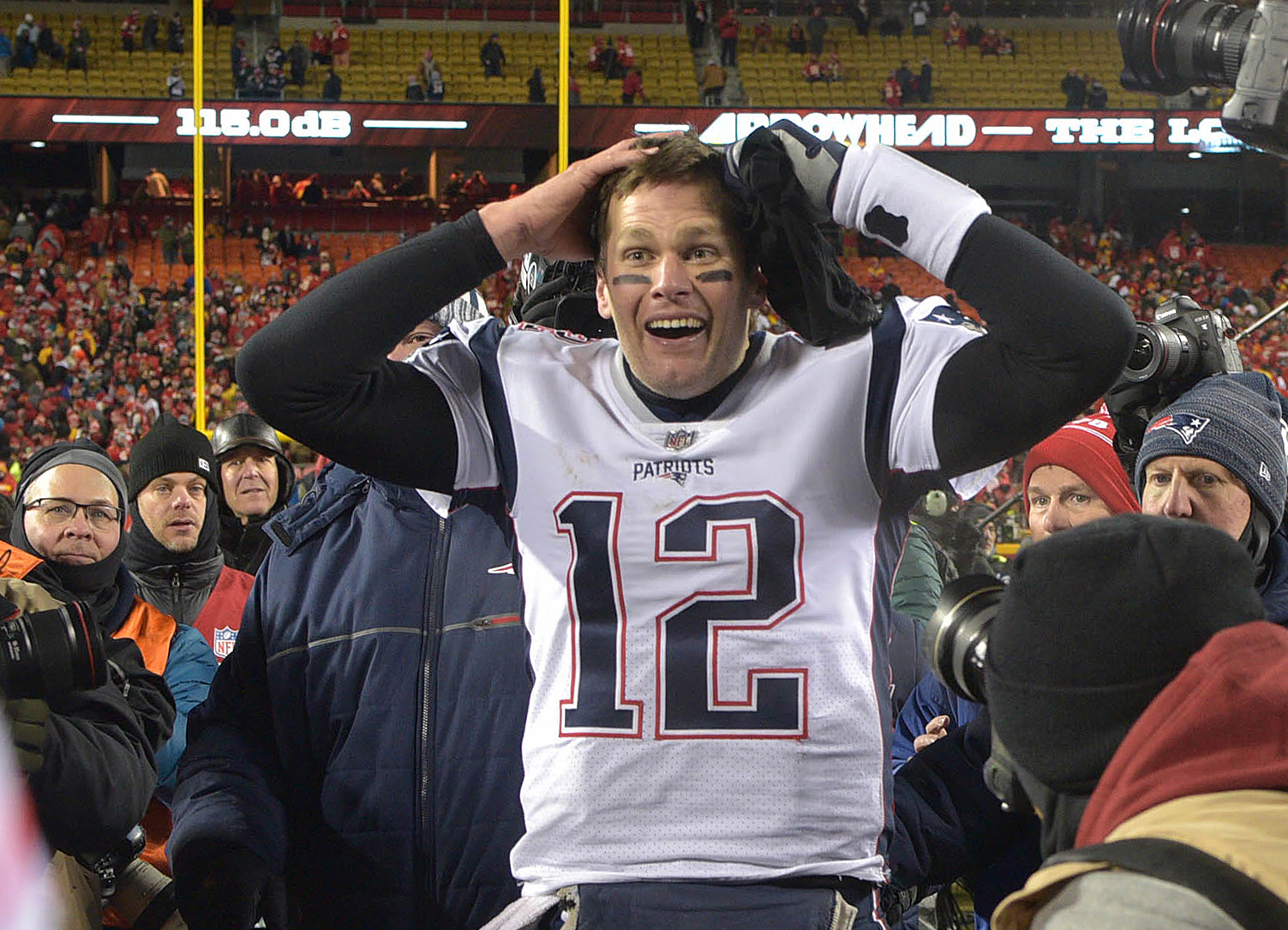 Following a raucous day of conference championship football in the NFL, observers, die-hard fans and media members – as they always do – took to Twitter to offer up their opinions on the day and become a part of the digital moment.
And as people all over the world expressed their outrage over the non-call in New Orleans and marveled at the seemingly ageless Tom Brady, the teams and their official accounts didn't miss the opportunity to get in on the fun either.
In the aftermath of a big game or event, team accounts have the ability to keep fans engaged and excited well past the moment the clock strikes zero by placing themselves in the center of the online discourse with videos, photos, graphics and other original content.
With fans and athletes themselves as involved on social media as ever, the content teams produce after the game can be just as important, if not more so, than anything they push out during the game itself.
After the early game Sunday, in which the Los Angeles Rams clinched their first Super Bowl berth since 2001 on Greg Zuerlein's 57-yard game-winning field goal, the team's official account got in on the action immediately with a subtle graphic that ultimately reached over 31,000 likes as of Monday afternoon.
Sup, @SuperBowl? pic.twitter.com/265XjpiLpy

— Los Angeles Rams (@RamsNFL) January 20, 2019
As the celebration ensued at the Superdome in New Orleans, the Rams provided a look at how folks were taking in the win back home with a video of fans watching Zuerlein's kick at a local bar.
LA!!!

We're bringing home the Halas Trophy!!! pic.twitter.com/tPx39pcqQl

— Los Angeles Rams (@RamsNFL) January 20, 2019
And later the team account gave fans a feel for what it was like down on the field and inside the Rams locker room with up close video in the immediate post game chaos. Capitalising on the emotion of the moment was the order of the day.
What a time to be alive.

Super Bowl bound! ???? pic.twitter.com/f5NASOss8l

— Los Angeles Rams (@RamsNFL) January 21, 2019
In Kansas City meanwhile, minutes after dispatching the Chiefs in the second overtime game of the day, the New England Patriots flooded their timeline with content from a celebration of their own.
One video featured defensive backs Patrick Chung and Stephon Gilmore with teammates celebrating in the locker room; another showed cornerback Jason McCourty, brother of longtime Patriots safety Devin McCourty, proclaiming excitement that he'd finally get to play in a Super Bowl too.
"Alright boys, pass it around." #EverythingWeGot pic.twitter.com/XgzKgG4Ytg

— New England Patriots (@Patriots) January 21, 2019
"I'm going to the Super Bowl, and I'm not a guest of Dev!" @McCourtyTwins | #EverythingWeGot pic.twitter.com/NsEJaCZvTm

— New England Patriots (@Patriots) January 21, 2019
Later, the team account tweeted out a photo of the Lamar Hunt Trophy settled into its own seat aboard the team's privately owned Boeing 767 airplane.
New passenger on #AirKraft#EverythingWeGot pic.twitter.com/6FRipVXigA

— New England Patriots (@Patriots) January 21, 2019
On the other side of the equation, the two defeated teams largely stayed quiet online Sunday night. It's hard to blame them. The Chiefs, who were seeking their first Super Bowl appearance since 1969, were in fact reduced to a single, one-word post.
Final. pic.twitter.com/PcKiRwR3Zr

— Kansas City Chiefs (@Chiefs) January 21, 2019
The Saints on the other hand extended a 'thank you' to their fanbase and proceeded to retweet gracious posts from players such Alvin Kamara, Cameron Jordan, and Will Lutz.
Final score from New Orleans. Thank you Saints fans. ⚜️#LARvsNO pic.twitter.com/nkA0kkD00n

— New Orleans Saints (@Saints) January 20, 2019
Heyyyy!! Love this team. Love this city. Thank y'all for a great season ⚜️⚜️⚜️ #WhoDat

— Alvin Kamara (@A_kamara6) January 21, 2019
love my team. Foundation strong… team strong we only gon be stronger from this #GODIZLOVE #whodat pic.twitter.com/mqkUK8WPq1

— cameron jordan (@camjordan94) January 21, 2019
This feeling cannot be put into words. This team is special, and I could not be more proud to be apart of it. Thank you New Orleans and Who Dat Nation for being with us every step of the way and making this year a special one! We'll be back! ⚜️#WHODAT pic.twitter.com/Vum3KovMTj

— Wil Lutz (@wil_lutz5) January 21, 2019
In the end, it was a busy night for at least two of the teams across the NFL, and as Championship Sunday finally drew to a close, the two teams that advanced on toward the Super Bowl finished things off with a pair simple tweets that outlined the only thing that truly mattered (for them) on Sunday.
SUPER BOWL BOUND.#EverythingWeGot pic.twitter.com/UXZ1cDoh69

— New England Patriots (@Patriots) January 21, 2019
And then there were two.

Patriots vs. #LARams for the Lombardi ???? pic.twitter.com/OBifltDEKJ

— Los Angeles Rams (@RamsNFL) January 21, 2019
by Shania Bedi Convergence Tech's Aircast is aiming to become the future face of modern football in their attempts to improve the experience for match-going fans. Their vision of allowing
by Christian Holzer, Managing Director at Sportec Solutions How has the collection of sports data changed? How does its application feed into decision making? And what's next for the industry?
By Shania Bedi eSports is an undoubtedly booming industry, so much so that the International Olympic Committee have considered including it at future Olympic Games.  Most of us are aware