Hashtag United and a new era of footballing fan engagement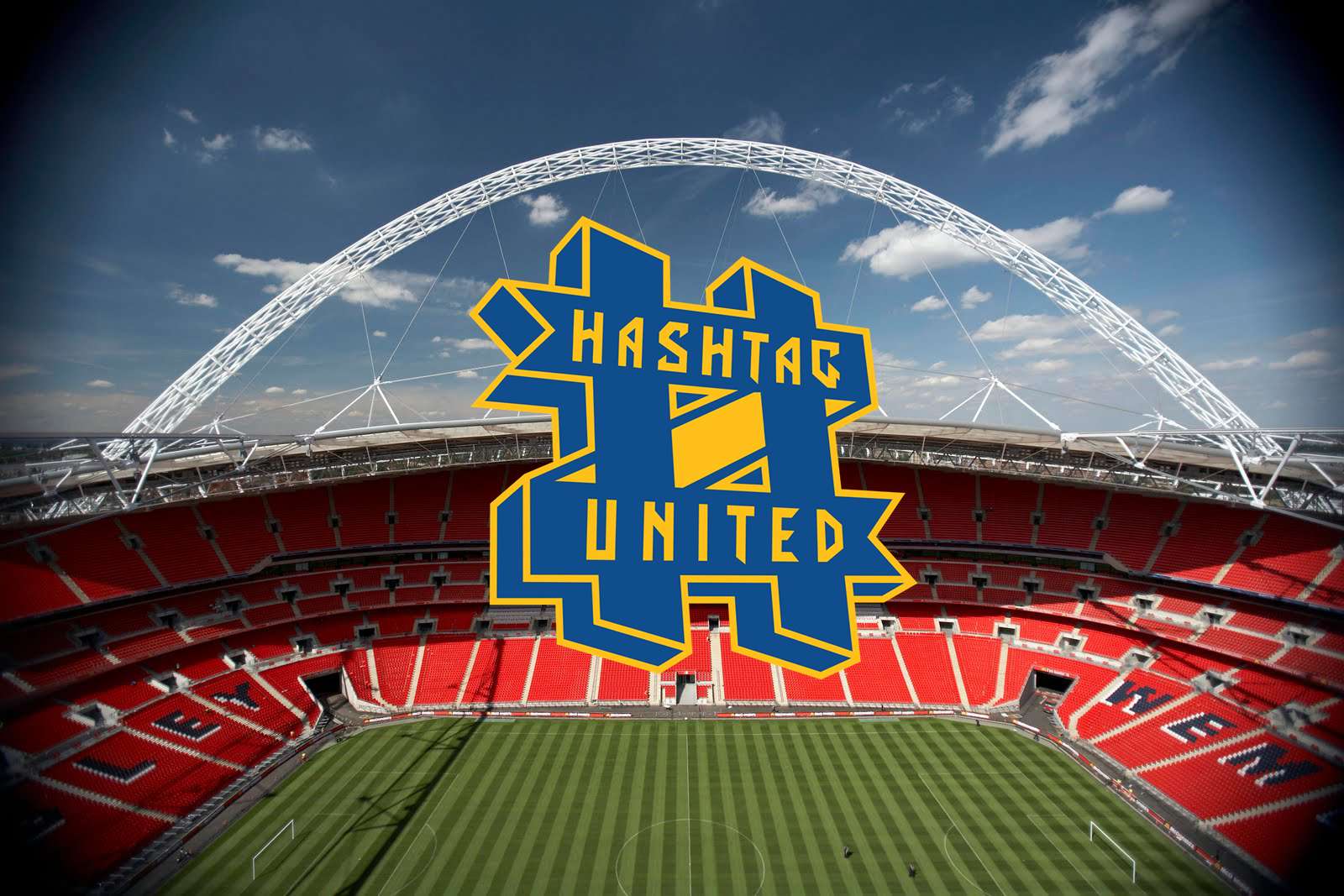 Last week, YouTube influencer football team Hashtag United appointed sport and entertainment consultancy, Clifford French, to manage the team's matchday sponsorship opportunities.
As an amateur football team, Hashtag United, with its team full of influencers, has the kind of social media reach that digital departments of football clubs – even up to the Championship – could only dream of. Perhaps even further than that. Only one team below the Championship, England's second tier, can beat their 106k followers on Twitter, in fact: former Premier League side Bolton Wanderers.
That reach is becoming of near-critical important for many clubs, and especially those further down the leagues. Premier League teams can rely on money coming in from TV rights deals, commercial partners and their worldwide popularity. Fan engagement is important, but it's not the breadwinner. Lower league teams need to make sure their fans come to the ground every week: for them, that's the only thing that will keep them financially secure.
It's all about the connection.
Sports teams shouldn't be thought of as brands, really – they mean so much more than that to millions of fans. Yet in terms of their digital output, that's pretty much what they are: on Twitter, for example, football teams tweet and promote their wares just as much as other multinational corporations do, their gaffes picked upon just as mercilessly as those of cola vendors. But with Hashtag United, clearly there's a different approach to that self-promotion, and one that understands how digital media works.
"Trust is a critical issue for millennials and brands these days, the simple truth of the matter is that consumers don't trust brands as much as brands think," says Dan French, of Clifford French. "A Hashtag United sponsorship says a lot about the values of the brand and their understanding of millennial behaviours which is key when it comes to influencing a millennials decision making."
It's always been about asking what fans want, but the answer changes from year to year. And by now, it's very different to what they might have wanted 20 years ago. In fact, when you have an ever-growing digital audience of 'millennials', it's important to note that the change in demographic is so sharp that there is even a shift in terminology: we've had to add a new word. Those who have grown up with digital media probably have a very different take on what they want from their football club to those who went before. At least in the more nuanced concepts which go around the vaguer ones such as 'success' and 'pride'.
"Only formed one year ago, Hashtag United may not have the history or locality of a league club but, they've built a brand that resonates with millennials," says French. It resonates in a way that league clubs used to with fans, transposed for the digital age. When fans used to be able to spot their heroes in the streets, recognisable as footballers only because they had slightly nicer clothes and cars, not because they were wearing sunglasses and surrounded by bodyguards. Never underestimate the power of Average Joe.
"The team includes players, who as well as holding down full-time jobs are now micro-influencers in their own right," he says. "They have a goal celebration which is copied and shared by fans and a replica apparel range ensuring fans can build emotive digital relationships with the Hashtag players like they do with their professional team."
Social media distorts the very meaning of celebrity, as well as the means of interacting with them. Whereas fans used to stand for hours after a match or a gig in order to get autographs from their heroes, it's selfies or retweets today. But 'digitalising' all of these interactions will never satisfy the itch completely, and at least feeling closer to celebrities is a step in the right direction for many fans.
Those supporters – and the public at large – want to experience things in real life rather than feeling like their entire leisure time consuming entertainment, music or sport is spent behind a glass watching from afar. There's only so far that the feeling of being on the outside and looking in can go.
And if you're wondering why Hashtag United – a team of 'micro-influencers', to use French's description – need an entertainment consultancy to manage their sponsorships, that might just be the reason. Celebrity, social interaction and fan engagement have changed for a digitally native audience of millennials. So is it really that surprising that a team of the Twitter Famous know exactly how to tap into that?
This year's prestigious SPORTEL convention kicked off in sunny Monaco today, welcoming a host of familiar faces as well as plenty of new ones. Doors opened at 8:30am with businesses
Olympic Champions, UCI World Champions and World Record holders join the new track cycling competition debuting in November 2021 The UCI Track Champions League is delighted to announce that six
New insights from eBay Ads UK reveal the potential for brands to engage with an excited but nervous nation as sports events get back on track  As pubs and indoor