Why a proper GIF strategy is so important for sport on social media
Last week, Google evolved its search feature by acquiring Tenor, the maker of the app GIF Keyboard. An app with 300 million users which recently passed 12 billion search requests per month on its platform.
Big news! Tenor has been acquired by Google to help more people visually express themselves. https://t.co/HlOhP6buXX pic.twitter.com/9jfqMKbyPi

— Tenor (@gifkeyboard) March 27, 2018
With Tenor, Google wants to satisfy millions of internet users who are looking more and more for GIFs on Google Images, especially on mobile.
As the company said in a statement, this acquisition is an answser to users' needs: "We see millions of searches for GIFs every day. We've continued to evolve Google Images to meet both of these needs, and today we're bringing GIFs more closely into the fold by acquiring Tenor".
With this new feature on Google, users will get a new way to share GIFs, which are already accessible easily on social media. But how GIFs are used today by sport clubs and leagues on dedicated platforms?
A real GIF strategy for sport
Last year, FC Bayern were the first football club in the world to partner with Tenor to give access to hundreds club's GIFs on GIF Keyboard. The goal was to grow club's image allowing fans to find and share GIFs easily on social and messaging platforms like Messenger. And now on Google too.
#FCBayern partners with Tenor to make 100s of GIFs available to fans: https://t.co/oOyqa8AMmy pic.twitter.com/yorNJM0W8D

— FC Bayern US (@FCBayernUS) May 17, 2017
Really active in the GIF party, FC Bayern have also an official channel on the other main GIFs platform, GIPHY. There, the German champions have uploaded more than 1K pieces of content, getting 320M views. For the club, GIFs platforms are a good way to optimise images from club's TV and YouTube channels sharing highlights like skills, celebrations and training.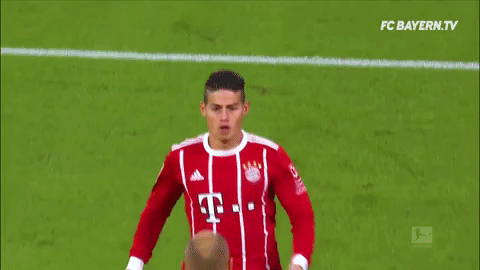 In the Premier League, Man City and Liverpool FC have the main channels on GIPHY with 900 GIFs and more than 300M views combined. Even if goal celebrations are the main content shared by both clubs, it's interesting to see that they can also have a different strategy in terms of GIFs. When Man City used to share a lot of fun moments from both their mens and womens squads and players' stats, Liverpool FC are more focus on historic goals and Jurgen Klopp being Klopp. Anyway, fun content looks like the key for success with GIFs.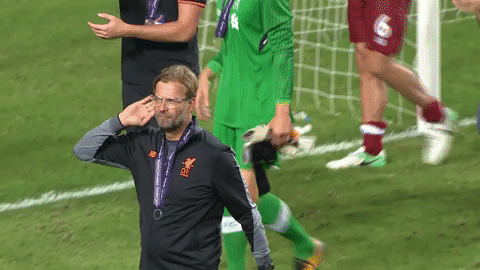 Last month, Arsenal joined Man City, Liverpool, Everton, Southampton… in the game on GIPHY. A proof of how clubs are more and more interested in this content for their social strategy.
We've arrived on @GIPHY!

Check out our library of GIFs below – and reply to this with your favourite

???? https://t.co/dYx4lMnhfU pic.twitter.com/RS9YFN5d7K

— Arsenal FC (@Arsenal) February 23, 2018
From the leagues, the best examples come from the US with the NFL, NBA, MLB, and NHL which accumulate 33 billion of views on their official channels on GIPHY.
More than only posting GIFs, each league has a real content strategy organising their GIFs per theme like Events (All-Star, Superbowl, Playoffs…), Teams, Highlights or Reaction Packs. A strategy which offers fans a great channel to find content and share it according to their mood or needs.
GIFs should conitnue to be used massively by users accross social and messaging platforms. Sports clubs and leagues have an interest to be here with innovative activiations, like AS Romas's animated stickers range for Instagram Stories, to attract fans and improve their experience when they share something on social media, offering original and accessible content.
Digital Sport's Rupert Pratt and Thomas Smith recently sat down with Nielsen Sports Managing Director for the UK & Ireland, Spencer Nolan, to discuss Covid-19's impact on sport media rights
Snack Media today announced that its acquisition of GIVEMESPORT will create one of the largest sports publishers in the UK, further strengthening its offering to advertisers, rights holders and independent media owners.
By Daniela McVicker When it comes to sports, great branding is a must. Your brand influences how people see your company or team. It helps you to forge connections with