Football clubs must be managed as brands to conquer global markets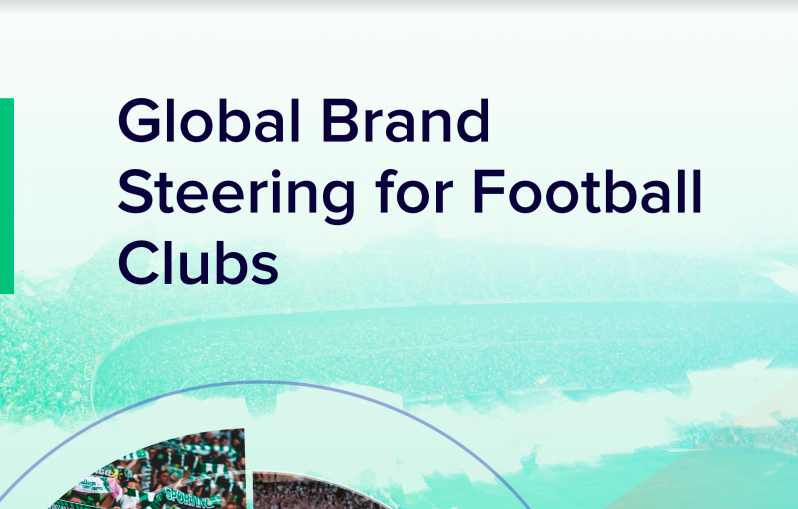 In its new white paper, the marketing and innovation consultancy TD Reply presents a novel approach to global brand management of European football clubs. This approach is already used by some of the most well-known consumer brands, which are also among the largest football sponsors. Using data from emerging markets such as China and the US, the paper explains why football clubs need to be steered like global brands to attract new fans worldwide.
The white paper "Global Brand Steering for Football Clubs" is based on a joint research project between TD Reply and the Marketing Department of the Bocconi University in Milan. As part of the cooperation, master students of the Brand Management course, under the guidance of TD Reply experts, applied the so-called Digital Brand Equity approach* to investigate, among other things, how European leagues and football clubs are perceived as brands in growing football markets worldwide. Some exciting findings emerged from this research, which were reviewed, refined and supplemented by TD Reply's experts for the white paper.
Club perception varies across different markets
One of the main findings of the white paper is that the perception of European football clubs can vary strongly across different markets. For example, players and athletic success success are by far the most important brand drivers for Juventus Turin among US consumers. Other brand drivers such as playing style, management and the fan base play a relatively minor role. For Italian consumers, on the other hand, the brand image of Juventus is much less dependent on players and athletic success. In fact, athletic success is the weakest brand driver for Juventus in Italy, while the other drivers all are of roughly equal importance.
"This illustrates how important it is for football clubs to measure their brand globally, because what significantly influences the brand image in one market can be far less important in a completely different market," says Lars-Alexander Mayer, Managing Director of TD Reply. "If a club knows exactly what really drives its own brand image in a still relatively unknown market, it can make its brand positioning there much more focused and successful. Large consumer brands have been doing this for a long time using similar approaches that we present in the white paper. Football clubs could and should do the same – they need to see themselves as global brands."
Brand strength not dependent on success alone
The white paper also shows that despite a lack of athletic success in recent years, some clubs have a stronger global brand than the most successful clubs at present. One example is Manchester United, which is still the Premier League club most searched for online in key growth markets such as the US, China and India. The history and prestige of the brand seems to play a major role in this. A comparison of the perception of Manchester United and the much more successful Manchester City among US consumers shows that the Manchester United brand is seen as much more prestigious and credible. In China, the most important growth market for football in Europe, Manchester United also has the largest social media following of all top European clubs, which also shows how effectively the club manages its brand image globally.
But there are also other clubs managing to be on a par with far more successful clubs in terms of global consumer response, including Tottenham Hotspur and AS Rome. "Overall, we can put forward the hypothesis that clubs with a long tradition, such as Borussia Mönchengladbach or Eintracht Frankfurt, have the potential to become global heavyweights in terms of brand strength, even if they do not win any major titles," says Thomas Maurer, founder and owner of the FOOTBALL BUSINESS INSIDE platform, which distributes the new white paper." So they could potentially gain important new followers in growth markets if they put even more focus on modern, global brand management."
Success in China requires a specific approach
The white paper pays special attention to China, by far the world's largest growing football market. Its findings point towards the fact that European clubs have to act differently in China than, for example, in the USA, says Mayer: "The US consumer is easy for brand managers to understand, as he or she basically uses the same digital platforms as Europeans and speaks English or Spanish. China is very different: here there is whole lot of unknown platforms and strong language and cultural barriers. Also, social media influencers play a far bigger role for branding purposes in China than they do in the West." To overcome these hurdles, clubs should develop a good understanding of China's digital ecosystem and take advantage of new opportunities to better understand the Chinese market based on the data available there.
The whitepaper "Global Brand Steering for Football Clubs" can be downloaded free of charge here.
*Digital Brand Equity is a data-driven approach to brand measurement and management developed by TD Reply, which is based on consumers' online reactions to brand activities and does not require any consumer surveys. Online reactions are captured through user-generated content in the form of posts, comments and interactions on social media, internet forums and other platforms that mention one or more brands. Using complex algorithms driven by Artificial Intelligence (AI), the system calculates how often a brand is mentioned, analyzes the values and associations a brand evokes in consumers, as well as the tonality of the comments. This allows for drawing inferences about the perception of a brand on the part of its audience and the identification of the most important brand image drivers. Based on these findings, brands can ultimately be quantified, compared and steered.
About TD Reply:
The marketing and innovation consultancy TD Reply was founded in 1999 by consumer behaviour researchers at the TU Berlin and has since grown to become one of Germany's leading experts in data-driven marketing and business technologies. The company is part of the Reply Digital Experience agency group, recently recognized by the German Association for the Digital Economy as the highest-grossing German digital agency, and has offices in Berlin, Beijing and Munich with around 100 employees. 
About Football Business Inside:
FOOTBALL BUSINESS INSIDE (FBIN) is a platform for the international football business and supports the industry with sharing knowledge and connecting stakeholders. FBIN organizes events (like the FUTURE OF FOOTBALL BUSINESS Conference), publishes the FOOTBALL BUSINESS Magazine, reports, podcasts and a weekly football business newsletter and operates the FOOTBALL BUSINESS Network.
New insights from eBay Ads UK reveal the potential for brands to engage with an excited but nervous nation as sports events get back on track  As pubs and indoor
KIN Partners, one of the leading independent sport and entertainment companies globally, has been appointed by Real Madrid C. F. as a commercial sales partner. The arrangement sees KIN support
Leading beauty brand joins forces with iconic athlete to campaign against World Athletics' ban for having natural high-performance testosterone Unilever beauty brand, LUX, today voiced its support for renowned South