Five reasons why football teams continue to invest in esports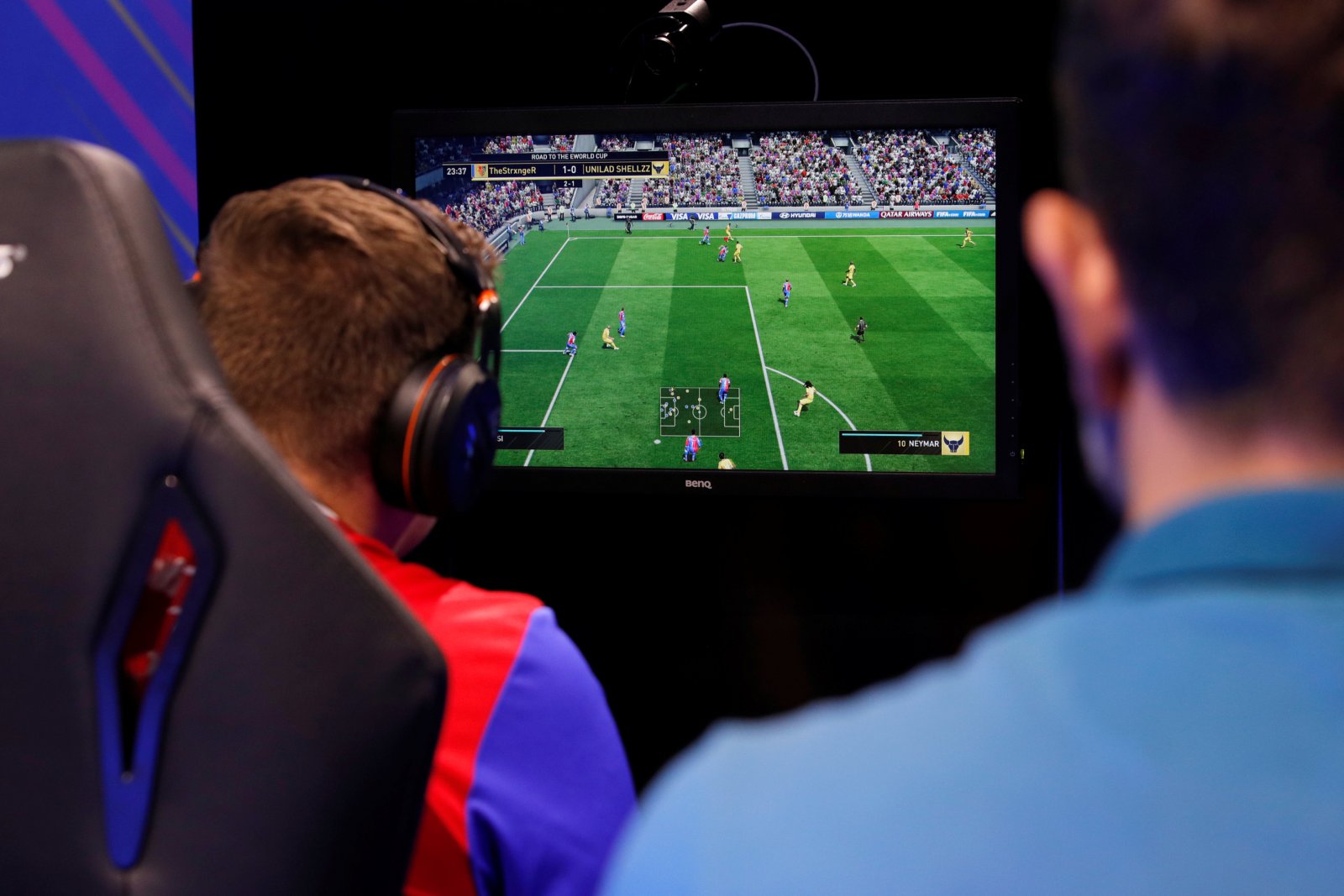 Esports have an exponentially growing market and it has come to several football teams' attention that this could be an opportunity to build, expand, and grow as a brand.
Digital platforms have affected the way we read, purchase, communicate and a whole lot more… but the way we do sport as well?
Sport isn't just about going out to run anymore; there is a new way of being active now – digitally – and this could be just the beginning of a new era.
Opinions are changing from one second to another and if you don't believe it, ask FC Bayern Munich's president, Uli Hoeness, who was quoted as saying, "young people are supposed to do sports on the training ground," before more recently suggesting last week that his team "[is] open to [an] eSports entry."
Bayern's Hoeness isn't wrong in being open to the possibility of investing in this new way of doing sport, nor is he alone among those changing their minds in the face of continued growth in the esports sector. If teams like PSG, Manchester City, and more recently still, Wolverhampton Wanderers, are acting the same way and giving significant importance to the video game community, Bayern and Hoeness can't stay away forever.
But what is causing this rethinking in people who didn't previously see a future for this new and global trend?
Here are five reasons why in the next few months you'll read more about sports teams and partnerships within esports:
They want to own the market before others do
If you're the type of person who needs numbers to believe a point, here's a big one: according to Newzoo (a company dedicated to market research in all things digital), esports revenue will rise 38% from 2017 to a monumental $905 million this year. By 2021, revenues could reach over $1.5billion. It's very much a growing industry.
The truth is that more and more people are getting to know what esports entails and, progressively, more and more teams are starting to invest here.
PSG could be considered the pioneer of European football's ties with esports. Founded in 2016, PSG eSports has several players and teams that belong to their organization and compete in several competitions – not just in obvious titles like FIFA.
Manchester City are also innovators in this space when it comes to Premier League teams, and last year they become the first English top flight team to invest in the faster-growing esports market in China.
Confirmed! City sign eSports rising star @_KezBrown ⚽️

READ ➡️ https://t.co/q6vGlCJEnz #mcfc pic.twitter.com/yf6LoBFV9M

— Manchester City (@ManCity) July 6, 2016
It's not just the biggest European names who are investing here either. Wolves recently added their name to the list of Premier League sides investing in China through a partnership with one of the most high-profile esports teams in the Asian powerhouse nation and one that is connected to 445 million daily users on their social media platform – Weibo. Wolves are trying to seize a sizeable chunk of the Chinese market, and what a chance they have!
It's not about being a big team and having the funds to invest in this trend, it's about identifying the opportunity early and establishing ties that will benefit the brand at scale.
Exposure leads to sponsors and growth
No team would have any complaints if, in the end, a partnership brought in more revenue, would they?
Expanding into esports opens up the possibility of sponsorship from brands who may not have been on the radar before. Some sponsors are looking to get into esports specifically, rather than traditional sports per se, and this diversifying of competitions could help football clubs to attract them.
Manchester City signed their first esports specific deal towards the end of last year when they inked a deal with Turtle Beach, a company for gaming headsets and audio accessories. This deal means that City's esports teams will wear Turtle Beach gear, which is not a deal the club would have signed without an esports arm.
Reach New Market Segments
According to Activate, 62% of US esports viewers are aged between 18-34, and 56% of US Gen Z males (aged 13-21) said nontraditional sports (like esports) are more relevant to their generation.
The fact that this statistic is considered to have drastically changed in the last years should be intriguing to marketers to understand the ease with which a specific segment that is not as entertained by traditional sports could be obtained and communicated to.
If that market segment once had the love and passion for traditional sports as we know it, it can be done again, but not necessarily in the same way. Teams have to find ways to capture Gen Z's attention, and that is through engaging in activities they partake in such as esports.
Opinions are molded through the use of video games
The world of esports is a diverse one and involves tactical and science fiction games like League of Legends, Fortnite, and Rocket League, all the way up to the games that replicate the real sport in a digital format like NBA 2k, Madden NFL, and FIFA 19.
The truth about these video games about the traditional sports is that there are the gamers or (viewers) who know what they know about the game through their knowledge of the sport in real life, and there are others who use FIFA games as their enciclopedia to the world of the sport in real life.
????????

With a @EASPORTSFIFA tournament for our #FIFA19 players every week-end all around the world, it was time to offer you a way to get weekly insights on our FIFA legacy ????

Welcome to our new FIFA content creator @ArseneF5 ! ????????

???????? #ICICESTPARIS pic.twitter.com/ANG9Q5GjmG

— PSG Esports (@PSGeSports) February 18, 2019
This doesn't just mean that gamers who score a 50-yard screamer with their centre back expect this to happen in real life, but it refers to the expectations, opinions, and representations that come with the different players and the teams to belong to.
Other esports tied to traditional sports, like Formula 1, might provide a closer link between skill sets needed in the game and in the sport, but even for football clubs ensuring that their players are highly thought-of in-game can boost their profile to a wider public of potential fans, too.
Success Stories: To learn from them and become one
The NBA is probably the biggest success story that football teams could learn from, as the world's biggest basketball league has its own gaming league, too, with 17 teams already affiliated to the NBA 2k League.
NBA commissioner, Adam Silver, considers the NBA 2k Gaming League to be their fourth league, next to the NBA, WNBA, and G-League. Silver states that the 2k league is another professional league, and believes "[they'll] be welcoming a new generation of athletes and of new NBA players into this fourth league."
Each franchise will have six gamers, outlining each of the basketball positions, and the sixth man. The gamers don't play the regular 2k where they control NBA athletes, they'll be controlling avatars of themselves. All this inside custom-built gaming houses, and some teams even went to the next level by setting gaming studios inside the arena, like the Sacramento Kings.
The NBA sets the valuable lesson that esports is as important as the traditional sport, and it's here to stay, so it's to be embraced, supported, and invested in.
eSports has changed the way we look at sports, and this is just the beginning; the evolution has just begun.
Don't forget Digital Sport London's 28th March event on the future of sports marketing – get your ticket below!
This year's prestigious SPORTEL convention kicked off in sunny Monaco today, welcoming a host of familiar faces as well as plenty of new ones. Doors opened at 8:30am with businesses
Leeds United is the first football club in the world to partner with TikTok to sell official merchandise and replica jerseys. Coinciding with the release of the new rhapsody purple,
The Lewes FC Board is delighted to announce that it has co-opted Sue Anstiss as a Lewes FC Director. Sue has been a driving force for equality in sport for