Facebook Watch tab to change the way we interact with sports teams, starting with Real Madrid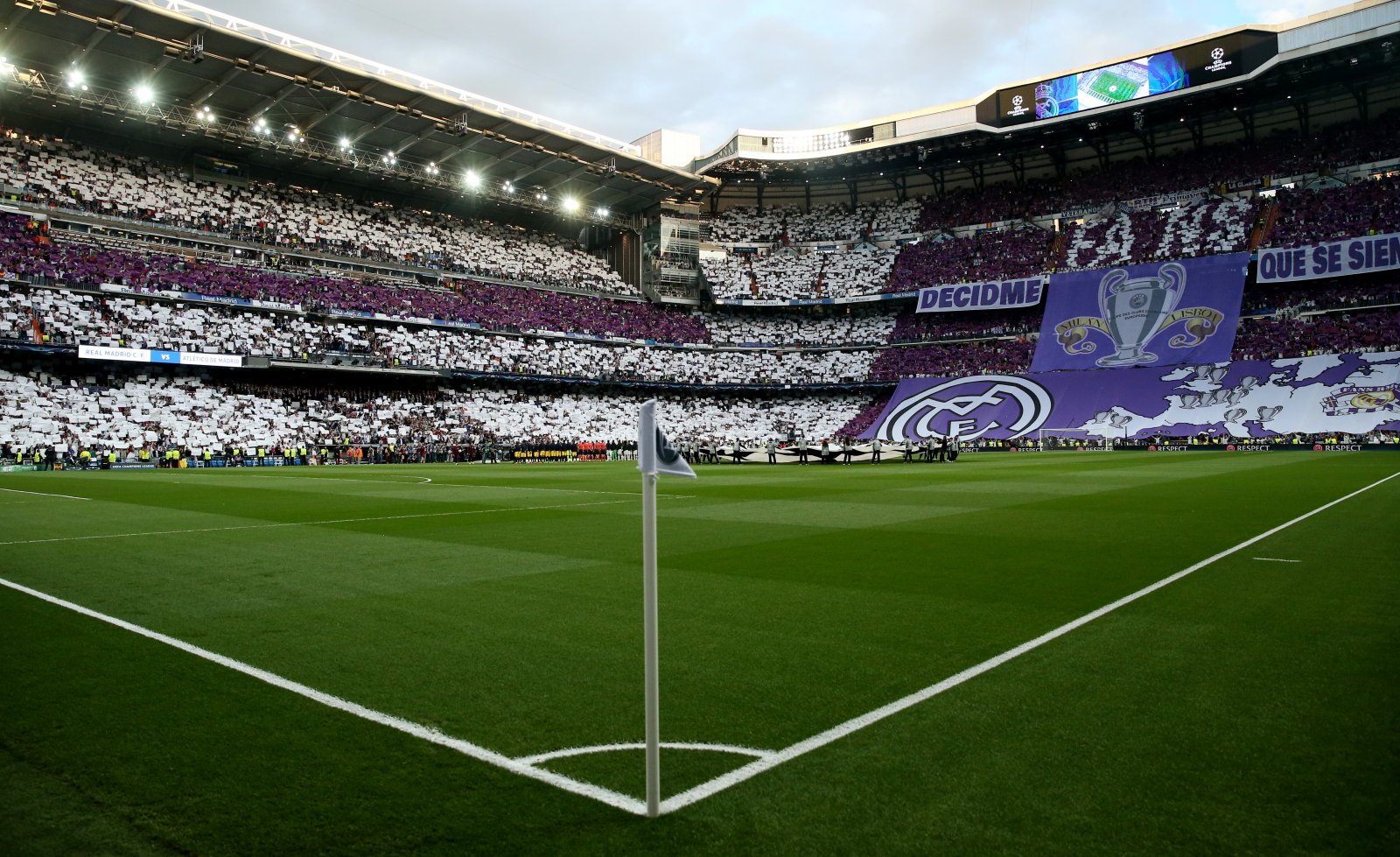 As Facebook looks to expand on the success of the 'Live' video platform which came to life over a year ago, the social media platform has rolled out its new 'Watch' feature.
Over the years, most people will have noticed that shorter videos tend to work better on the Facebook Newsfeed for a variety of reasons which have to do with the way most people use the platform. The fact that many people are passing through and spending only a few minutes on the app is one thing, but the fact that most people don't tend to sit down to watch long videos on a whim is also a significant one.
With the new Watch feature, Facebook's approach to video might well be about to change.
The buy-up of live sports rights to go on the Live platform has been complemented by the start of the Watch platform which commenced with a much-heralded documentary series created by Real Madrid, called 'Hala Madrid' and narrated by none other than Orlando Bloom. But outside the glamour of the Santiago Bernabeu stadium, the platform will surely see a multitude of sports teams and other producers getting involved sooner rather than later.
On this week's Digital Sport Insider podcast, Dan McLaren spoke to Jerry Newman, Partnership Lead, EMEA at Facebook. Over the course of their chat, which took place at the Soccerex event in Manchester, the pair touched on a multitude of topics, including how sports teams can distinguish using the Stories platform on both Facebook and Instagram, the ways in which teams can stand out from the crowd, and emerging technological trends like Augmented Reality, and how that will change our interaction with our phones.

But one of the most interesting parts of the conversation centred around this new Watch tab, which Facebook has rolled out in the US and will bring to the UK very shortly.
As with the start of any new launch, plenty of questions are prevalent. Why are Facebook experimenting with longer-form video? What sort of on-demand content will complement the sporting events which will be broadcast on the Live platform? And are the social media giants looking to work actively with teams in order to grow Watch?
"When we launched Live we did a similar sort of exercise working with a number of properties, and we'll continue to do that," says Newman. "What we're looking to do as an organisation is not just grow our ability to make the world a more connected environment, but actually build the communities as well."
Of course, this is much bigger than just sport, but with live sporting events becoming more and more common on Facebook, on-demand sports content is a natural segue.
"Our interest around sport and live hasn't gone away," he said. "We're very much working with a lot of clubs today to use the platform to get live sport in the market and it's not just football, it's [emerging sports too]. Just over the summer we saw AC and Inter Milan going live, we've seen a number of sports clubs – where they have the opportunity to go live – do so.
"And the benefit to them is not just to grow their fan base, because let's face it, they best thing you can see is live sport to build that connection with an audience, but to use that audience that they've engaged with to create clusters around, and then they can use those clusters to help drive other forms of revenue – whether it's exposure to sponsors or ticket retail."
That's part of what Facebook – and clubs and publishers who have designs on using the new platform – are attempting to achieve with Watch. Creating great video content which is rich in quality and depth is one thing, but if you're a sporting organisation, the live event is essentially what you're attempting to sell, and there's no substitute for that. But what you can do is keep the conversation alive between games, you can inform and entertain your fans, and you can also provide great insight and add to the general understanding of sport.
But the platform is the important part. If Facebook becomes a place to go to watch live sport, it's not a stretch that it will also become the place to go for on-demand sports content, too. It's just that at the moment, on the Newsfeed, the viewing experience is better for short-form video. That's what the Watch function is aiming to change. And with the arrival of rich content – the sort fans want to watch and will save for later in the same way they would a Netflix documentary – Facebook can change habits and bring in a social element, too, with real-time reactions and comments if you watch with your friends.
"We're also working very closely with the producers of this content to help them to better curate their content to a social environment. So we're working with a number of media partners which can introduce graphics, can pull up comments, encouraging commentators to acknowledge the audience on social. So it's a very different viewing experience," Newman says.
"People are spending short times on Facebook throughout the day, spending three to five minutes at work for example. But when they get home, they flick over to Watch and devote 25 minutes to a show that they want to watch. A long time to spend watching something that's just come through your Newsfeed, but this is content produced specifically for the Watch environment."
Longer-form video could put people off when they're simply scrolling through with no intention of investing their time into a video, but when people are happy to invest that time, 25 minutes seems like a lot less effort. Especially when the video they're faced with is of a high quality. In that case, a Facebook video isn't just a throwaway piece of content, but something to be savoured like any other piece of on-demand content people look forward to watching after work.
"A much more polished experience than you would have on Newsfeed that's going to merit that value exchange of someone sitting down to watch"
The new 54-page report by Dr. Florian Hohmann is now available as digital download. The report by Florian Hohmann, Project Leader and Lecturer for Financial Management at the University of
The three owners of Coventry based firm, Mirius, have bought in to CULFC. Mirius own the Hycolin brand which was unveiled as CULFC's new shirt sponsor last month. New ownership
FareShare GM has donated 33 tonnes of food to Manchester United Foundation's Christmas appeal Club chefs and staff to prepare and distribute 80,000 meals to vulnerable families Denis Irwin visited