Facebook, sports chat, and a new wave of chat show content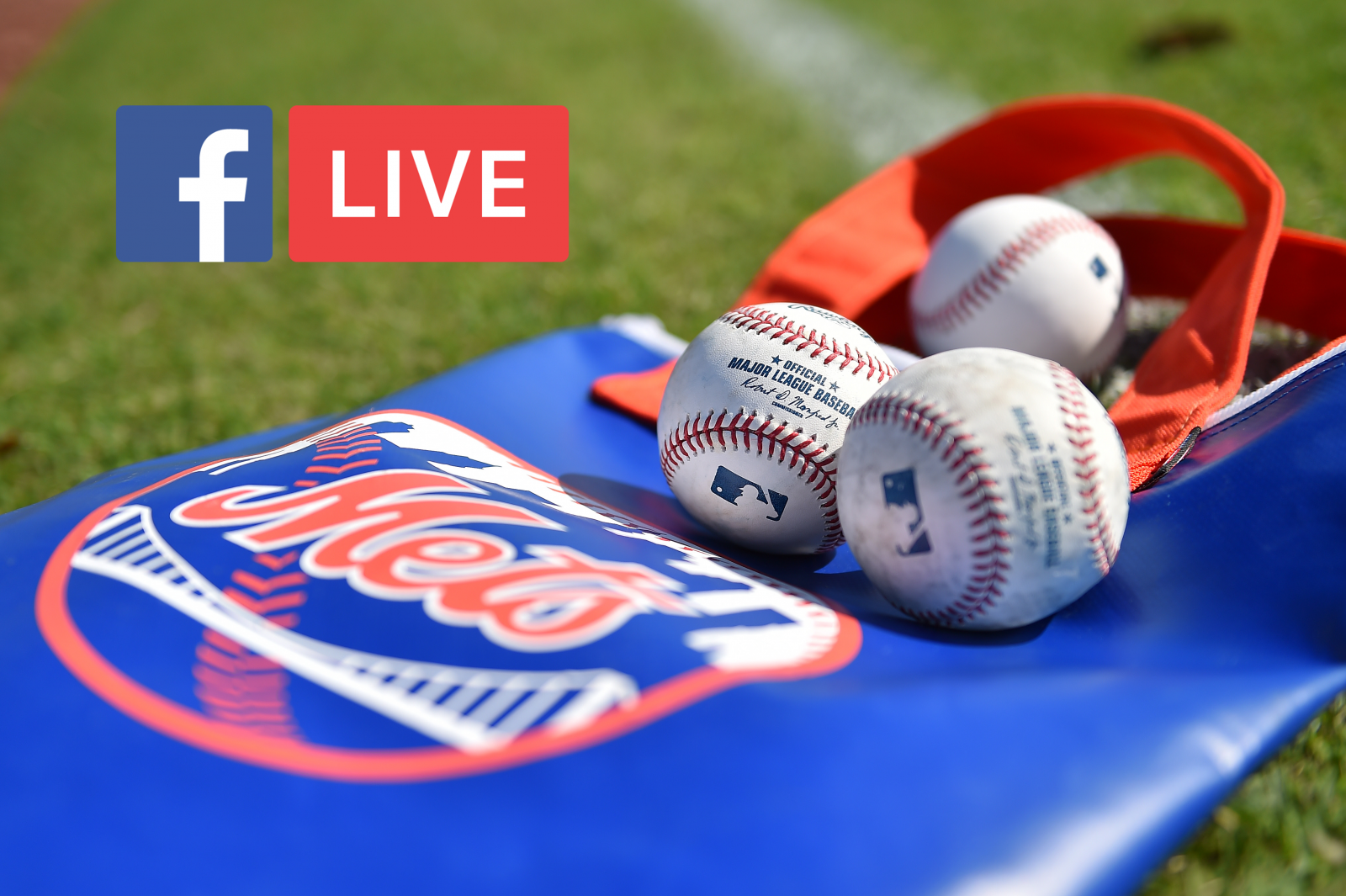 It's been clear for some time that Facebook is doing all that it can to get into the live-streaming game when it comes to sport.
Not everyone is a sports fan, of course. But whilst it's true that there are other sectors of entertainment that will transcend more divides, live sport still has something that no other area can claim to possess: it draws millions of people to a screen all at once.
That special 'appointment to view' status of live sport is the holy grail for social media sites, especially Twitter and Facebook. Whilst Twitter has already cultivated a position as the home of breaking news, Facebook is by far and away the bigger sibling – but both are now looking to consolidate their positions by also being the home of entertainment for most of the globe.
That's why Facebook's new watch tab is so important, especially for sport. Launched in the US, it collates video and will reportedly be the place to watch the platform's live sport output.
Whilst sport has the capability to bring a live, potentially worldwide, audience to the site in a way that, say TV shows, won't, there's also a huge opportunity to add sport-themed entertainment shows which bring in chunks of people at different times to watch at a moment that is more convenient to them.
That seems to have been the secret of the explosion of podcasts over the last few years. Ahead of the latest football season, for example, new podcasts talking about the Premier League seem to have come out of nowhere, with almost every major publisher attempting to gain some traction in the podcasting space.
The link between Facebook's new watch tab and the proliferation of sports podcasts may not be immediately obvious, but what it does show is that there is a market like never before for sports-related chat shows. Podcasts don't need rights to show highlights or live sport, nor do they even need access to sportspeople or coaches. They don't need big names at all, just engaging presenters who can entertain their audience with an hour's worth of insight or lively conversation.
Facebook, however, has the ability to provide both the live, rights-based portion as well as the entertainment bit on the side. The social media behemoth has already signed up Major League Baseball to the platform, and will stream some live games, but although the fact that a social media platform is streaming such major sporting events is newsworthy, it's also nothing new in some sense. For over a year now, it's been clear that Facebook and Twitter have been angling for as much sport as they can, whilst Amazon Prime has joined the party, too. What might be more important, though, is whether Facebook can get content around the games themselves which provide insight, analysis and general sports chit-chat around the live games they've already signed up to show.
That seems to be the trend at the moment. Aside from the games, fans want extra content. And whilst people will always be interested in what a coach, CEO or player has to say, there may well be an even bigger market for a show in which journalists, presenters or even fans are able to speak more objectively and, perhaps, more truthfully about the issues which arise.
With the best will in the world, no one would expect a coach to speak openly about how bad his team are when they're in a poor run of form, nor would you expect him to speak candidly about the tactics he thinks they should employ to fix it. But that sort of insight is available from other sources.
Sport has always been about entertainment. But social media, in some ways, blurs the lines at the crossroads of the two. And so that makes Facebook a natural bedfellow not just of live sport, but of other sports content that perhaps qualifies more as entertainment than live sport itself: an OTT style service not just for live events, but for 20-minute long shows you can watch at your leisure when there's no game on.
It's clear why Facebook wants live sport, but by also creating entertainment programming which can be accessed easily on the go – much like podcasts – Facebook can create a space its audience doesn't need to leave very often. You can see why they'd be attracted to that idea, too.
This year's prestigious SPORTEL convention kicked off in sunny Monaco today, welcoming a host of familiar faces as well as plenty of new ones. Doors opened at 8:30am with businesses
Olympic Champions, UCI World Champions and World Record holders join the new track cycling competition debuting in November 2021 The UCI Track Champions League is delighted to announce that six
New insights from eBay Ads UK reveal the potential for brands to engage with an excited but nervous nation as sports events get back on track  As pubs and indoor