F1 Esports World Championship shows potential of partnerships when done right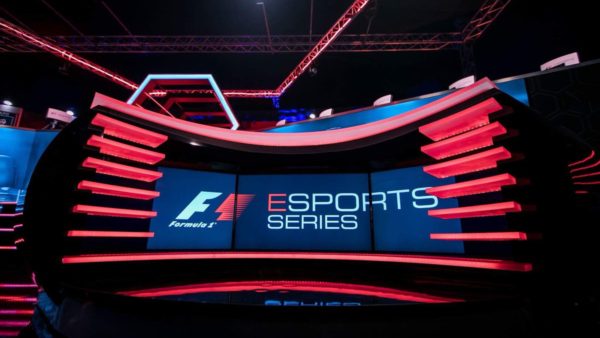 Yesterday, the first ever F1 Esports World Championship semi-finals took place at Gfinity in London. 40 'drivers' were battling it out for the 20 grid positions available at the grand final in Abu Dhabi at the end of next month. Quite a prize!
I was hoping to make it down to watch my first ever esports event in person but sadly it fell on a day I couldn't be in London. So I had to make do with the live-stream that was supplied via the F1 Twitch page, the go-to site if you have ever played or watched online gaming, and it was also available on their Facebook page and at F1esports.com.
I say 'make do' but actually the quality of the broadcast, which is always top draw from Gfinity, proved to be very entertaining and the quality of the game itself, well lets just say the graphics have moved on from my last memories of playing, probably 15 years ago!
But enough about my age and lack of gaming pedigree!
The event started in the afternoon with four heats taking place, so everyone had one run out before the live streaming began. Then in the evening, the final four heats took place. In each heat there were ten drivers competing with five places at the final up for grabs. The points system was the same as the real life equivalent as are the rules governing what happened out on the track.
To get to this stage they had to come through online qualifying, a campaign that some 68,000 racers took part in from all abilities; clocking an impressive 976,000 laps, and from it 195,000 race times were posted on f1esports.com.
After the online qualifying, Frank Arthofer, Director of Digital and New Business at Formula 1, said: "We are very pleased to see how successful this first edition of the F1 Esports Series has been. The number of participants exceeded our initial predictions, which confirms how much interest there is in Formula 1 within esports, a sector that is undergoing phenomenal growth."
What feels good about this partnership is that, as with Formula E, the fit feels right with both the game and the real-life version. Unlike with football where the initial partnerships have felt a little forced, with link ups to players of non-football titles.
The link in F1 is not just skin deep, in F1 the simulators are used by drivers to help learn circuits as they are so detailed and realistic. During online races you suffer tyre degradation, you get stuck in 'dirty air' when you get close enough to overtake and, with some simulators (not the ones used here), you can even feel the g-force!
(photo by Joe Brady)
So back to this event. The chat between the races, which was plentiful whilst the drivers got ready and the software guys did their bit, was led by Tom Deacon, formerly of Radio 1 and Copa90, and included F1/FE driver turned Channel 4 pit reporter, Karun Chandhok. So not only did it have the look, it also had authority from those providing the insights and chat.
One serious consideration that Karun picked out when it comes to why esports has an important role to play when it comes to finding future F1 stars was;
"Today, if you look at it, the cost of going karting is very expensive, sometimes prohibitively," he told viewers.
"For somebody who is between 12 and 16, the opportunity to hone your craft on games and simulators can be a good step into the world of motor racing.
"We've seen people go to Le Mans, we've seen people race in GT racing who've come from games. I don't think you can take someone from a gamer straight to being a grand prix driver but they could get a step onto the ladder,"
Once they got racing the drivers had to race over 13 laps, which included a pit stop they were obliged to take and change tyre types. The rules were as per FIA rules and penalties were awarded by judges post-race for any dodgy manoeuvres that may have taken place – of which there were a few. The biggest delays were caused after each race when they awaited the outcomes, so no-one knew they were through when they reached the chequered flag. This meant no immediate celebrations and there was a bit of an anti-climax by the time the qualifiers were announced. If they can find a way of reducing this time and making it about the race finish more, then that would add a lot more to it.
(Photo by Joe Brady)
Overall it was an enjoyable couple of hours spent watching the action and summarising, I'd certainly tune in again for another installment. There are a few areas in which I think they can improve, but many are through the fact that it is a digital version rather than the real thing. The other element for me would be a bigger live audience. We all love the roar of the crowd when their favourite driver overtakes a rival, but how can you get near that with this competition, or do they even try?
With some 80k views of the Twitch stream, peaking around 8k at any one time whilst I was watching, and between 150k to 350k views per heat on Facebook, it shows there is an audience but just how big we just have to wait and see. We are seeing the results of people testing out the opportunities and pitfalls when it comes to mainstream sports crossing over into esports.
Will it draw the sponsors, the media companies and most importantly the fans in the long term? Let's give it time to establish itself and then come back to that one.
Nubia Technology's gaming phone RedMagic 5S will be promoted across the BLAST Premier Fall Series as part of the deal BLAST Premier and Nubia Technology have announced a partnership with
Motorsport Tickets, which is part of Motorsport Network, the digital market leader in motorsport and automotive with a 56 million-strong monthly audience of global racing and automotive fans, has acquired
Motorsport Network the market leading digital platform that sits at the heart of the Racing and Automotive industries, is delighted to announce that Oliver Ciesla has joined as CEO of