Everton's latest innovation set to boost digital engagement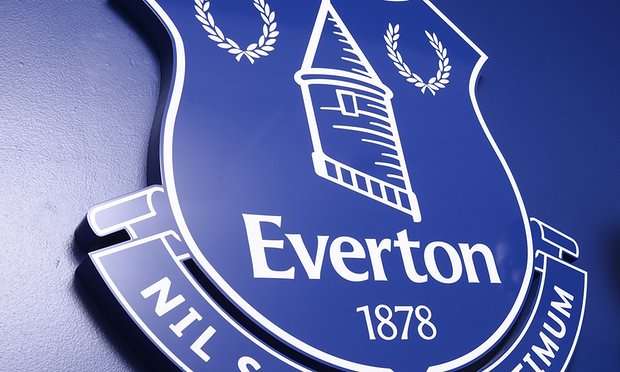 Everton has launched a new, fully-integrated website reward programme designed to increase engagement between fans, the club and club partners.
It is the latest innovation to come out of the English Premier League team's partnership with UK technology company Loyalty Rewarded – a partnership that saw Everton's club browser app win the 'Most Innovative use of Technology' accolade at the 2015 Football Business Awards.
The new reward platform – which has been seamlessly integrated into the official Everton website – gives the club and its partners the ability to offer fans engaging content and prizes. The information about user preferences can then be used to deliver more intelligent digital campaigns that are integrated, targeted and cost-effective – thus significantly enhancing the impact of digital marketing initiatives.
Fans who visit the Everton website and consume content, play games and download apps earn points that can be redeemed in the Everton online retail store and used to enter prize draws. They can also earn cash when purchasing goods online at more than 1,000 retailers, a percentage of which is donated to the club's charity, Everton in the Community.
"Continuing to evolve our digital platforms – giving fans ever more immersive and engaging online content – is our top priority. This latest solution gives supporters the opportunity to benefit from exciting offers and prizes – a compelling combination that fits with our digital strategy," said Scott McLeod, Everton's Head of Content. "This new reward platform will benefit both our fans and partners, whilst continuing to support fundraising for Everton in the Community, so we're delighted to be continuing our innovative work with Loyalty Rewarded."
David Berney, CEO of Loyalty Rewarded, added: "Clubs are able to know more than ever before about what their fans are looking for online, and that creates a huge opportunity for their sponsors to employ relevant, data-driven competitions and offers that build engagement all the way through to transaction. Whether it's a quiz, a survey or a shareable video, at every stage the fan is being rewarded with more points and more offers."
This year's prestigious SPORTEL convention kicked off in sunny Monaco today, welcoming a host of familiar faces as well as plenty of new ones. Doors opened at 8:30am with businesses
Olympic Champions, UCI World Champions and World Record holders join the new track cycling competition debuting in November 2021 The UCI Track Champions League is delighted to announce that six
New insights from eBay Ads UK reveal the potential for brands to engage with an excited but nervous nation as sports events get back on track  As pubs and indoor