Innovation in Digital Sport
March 27, 2017 @ 8:30 am

-

6:00 pm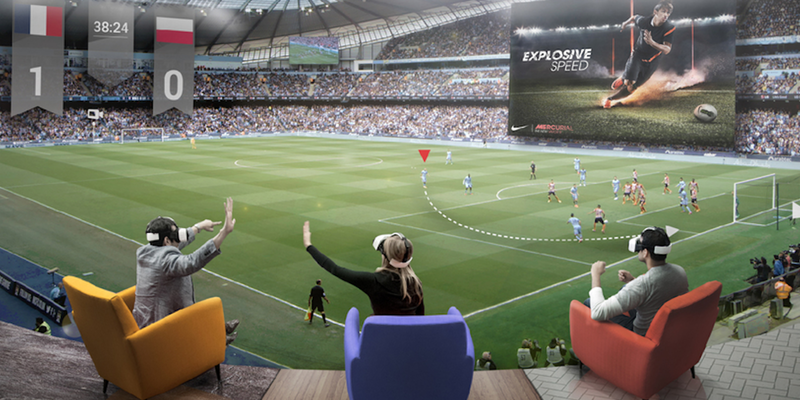 The first Digital Sport event of 2017 is one that looks to come at a subject that many battle with, innovation in sports. We see technological innovation happening on a daily basis, and cover much of it on the DigitalSport.co site. But what is innovation and how can we set up our business or organisation to be innovative?
Thanks to our speakers we will cover this from a number of angles. Not just looking at those great technologies that are helping us engage with fans better, or monetise our digital presence, or get that extra % from athletes.
But how to practically implement agile planning in a world where the day to day pressure and relentless need to sell tickets for most venues makes it hard for people to find the time to breathe, let alone adjust their business model.
Format & Speakers:
A look at how the day will look is below, please be aware this will change in the days and weeks leading up to the event;
09.00 – Doors open
09.40 – Opening remarks
09.45 – Professor Andy Miah (Chair in Science Communication & Future Media, Salford University)
"Designing Sport's BioDigital Future"
"An overview of the changing commercial landscape and the opportunities and challenges that the sport industry faces during this so-called 'digital transition/migration."
10.35 – Chris / Andy panel session led by Jeff McCarthy (Snr Lecturer Digital Marketing, MMU)
11.00 – Break
"The importance of data in our digital world."
"Start with Why. Understanding the business you are in and using digital innovation to power your business"
12.20 -Panel session led by Leigh Moore (Founder, Creative Players)
12.50pm – Lunch
13.45 – Workshop
14.45 – Break
15.15 – Alex Trickett (former Head of Sport, Twitter UK)
"The distortion of social video."
15.40 – Mark Coyle (Head of Media, Velon.cc)
16.10 – Final Panel Discussion with Richard Clarke (former Senior Comms & Digital Media Director, Colorado Rapids).
16.40 – Presentations from roundtable discussions
17.10 – Drinks