Esports on the menu as Digital Sport Insider kicks off March's monthly topic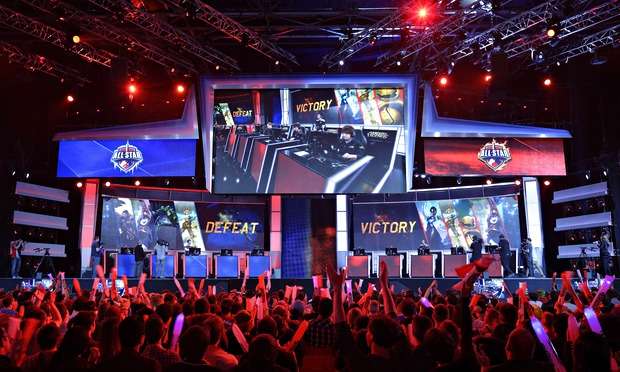 This week's Digital Sport Insider podcast is the first of the new month. And as a result, it's the first of the new monthly topic: esports.
Dan McLaren sat down with Joe Hills, the host of the Esports Roundtable Podcast, one of the original esports recruitment pioneers and future Strategic Partnerships Director for Infinite Esports Entertainment, to talk about the topic that's taking the sports industry by storm in more detail.
Over the last few years, we've seen the emergence of competitive gaming both as a professional and a participation sport as well as a spectator-friendly one. Everything about esports now looks like it does with other sports – from the grassroots of its participation up to the professionalised teams with coaches, scouts and social media managers as well as fans and prize money.
However, we've also seen a line drawn in the sand between different types of esports titles: those between the series like League of Legends and and Counter Strike: GO, whose gameplay has no real-world equivalent, and those like FIFA 18, which does.
That's one of the topics up for discussion on this week's pod: the differences between the more 'traditional' esports and 'sim sports'. And perhaps those differences are lost on many in the sports industry who might look at esports and see FIFA, Madden NFL and NBA 2k – the sim versions of sports people already know.
So much so that plenty of the world's biggest football teams and other sports organisations are getting involved, but only some are dipping their toes into the likes of League of Legends.
"We were really excited to see football teams and sports organisations looking at esports in its purest form – our own homegrown titles as having massive potential for them," said Hills.
"It's great to see the likes of Schalke getting their house in order, hiring the right people, and being super competitive for top talent and actually bringing in some good partnerships as well. But then you have the likes of PSG on the League of Legends side which maybe didn't work out in the right way that it needed to, and a massive part of that is actually setting the right expectations from the ground up."
The idea is that a lack of knowledge about the space and it what makes it unique makes it more difficult for newcomers like football clubs who don't actually know the ins and outs. If they don't, they can't just use their name recognition to power through.
Hills asserts that he knows people within the space who "have been hampered by the lack of education and understanding from their employers who have unrealistic expectations for the pace at which you can build a business in this industry or perhaps some of the commercial value that you can attain by being someone who's not a known entity. In smaller circles trust is everything."
As time goes by, and the space becomes more and more understood, perhaps the line will be drawn between what is a natural fit for sports organisations and what esports will be less relevant. Especially for football clubs and other sports organisations who would love to get involved in the space, but only if there's a reason for them to be there.
First F1® Esports tournament comes to Real Racing 3 game this August  Exclusive prizes up for grabs, including the chance to attend a Grand Prix™  Update will also see new F1® 2021
New Strategic Partnership and Multi-Faceted Relationship Spans Esports Programming & Event Production  First Collaboration To Debut at BLAST Premier Global Final on January 24, 2021 VENN, the global media network
Espo, the fan engagement platform that rewards collaboration between world-class esports teams, players, fans and sponsors, has expanded its roster of team partners with the addition of 3 international organizations: