Esports is at a crossroads, and lessons from FIFA should be taken on board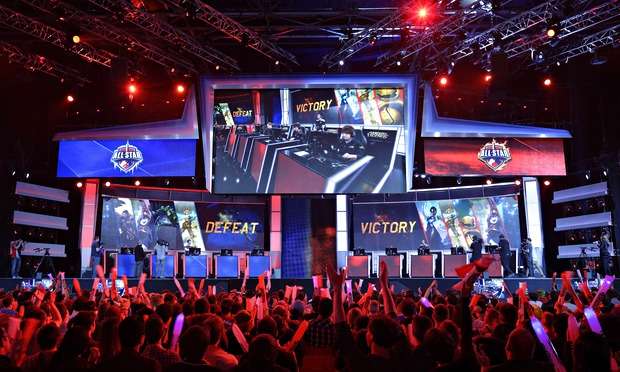 Today at the Betting on Sports Conference at London's Kensington Olympia, some of the morning's focus was on esports and the role the sector plays in the betting industry.
For anyone who follows esports as a whole, this intersection between esports and betting is one which really brings out some of the core problems the sport will face over the coming months and years as it grows in size and increases its fanbase.
That's because whenever we discuss esports, the big topic we always seem to come back to is governance.
The question seems to centre around where power lies, and what mechanisms are in place to make sure it's respected. And so the main strands of esports specific problem seems to come out: just how does the sector maintain its integrity, and as a result, how does it maintain the stunning growth that we've seen over the last few years?
Well over 100 years ago, representatives from countries like France and Sweden got together in Paris to discuss creating a federation for the new game of football. They discussed bringing it all together under one banner so that the rules could be standardised and the game's spread across the world could be made easier. They created FIFA, and the idea was that everything was done for the good of the game.
Perhaps that's the sort of time we should be looking back on when we talk about where esports is at the moment. FIFA, still world football's governing body, wasn't founded before the game existed. It was founded as a response to its growing popularity. That's kind of where we're at when it comes to esports, admittedly with a lot of huge caveats (an obvious one being the fact that esports is a collection of disparate games which involve wildly different skillsets and have different fans from different demographics).
But FIFA didn't just grow without its setbacks. For one thing, the best footballing nation and the only country that the fledgling governing body wanted to include among its ranks in the late 19th century was England, who refused to join on the basis that its league was already strong enough without needing help from abroad.
The problems esports will face are much different and are, arguably much harder. These days, notions and ideas about the existing frameworks within sports colour the thinking about what sport is and what a governing body should look like. That might be unhelpful in this case, but it's also just the way things are. And that will have to be adapted to – mostly because when investors put money into esports, they want to protect their investment.
That's already the theme of the discussion, of course. Why would an investor want to invest in an area where there is little codified law around doping, cheating or match fixing?
And this is why the questions posed by the betting industry come in. To the extent that betting is involved, there would need to be transparency and legal frameworks to stop cheating in esports. It's in no-one's interests for a lack of integrity in esports. No one wins apart from those who are cheating, whilst the industry slowly dies – or at least doesn't grow to its full potential.
And so perhaps this is a thought which should occupy those within the sector. At the moment, perhaps betting is something that is looked upon with a bit of distrust. In the end, betting markets only work when they run with integrity, after all, people won't bet if they think they're going to be had by match fixers or dopers.
A governing body of some sort, to regulate these areas is vital for the continued growth of a sports sector which has come to a point where it needs to make a mainstream impact fairly soon to keep it on an upward curve.
This article was provided by Espo Espo has designed a revolutionary platform for the esports sector that rewards collaboration between esports fans, teams and sponsors Espo, the platform where esports
In a meeting that took place on Friday 17 April, Premier League clubs remained unanimous in their desire to complete the 2019-2020 campaign. However, the issue about completing the season
By Daniela McVicker When it comes to sports, great branding is a must. Your brand influences how people see your company or team. It helps you to forge connections with