Eleven Sports To Support Distribution Of Thai League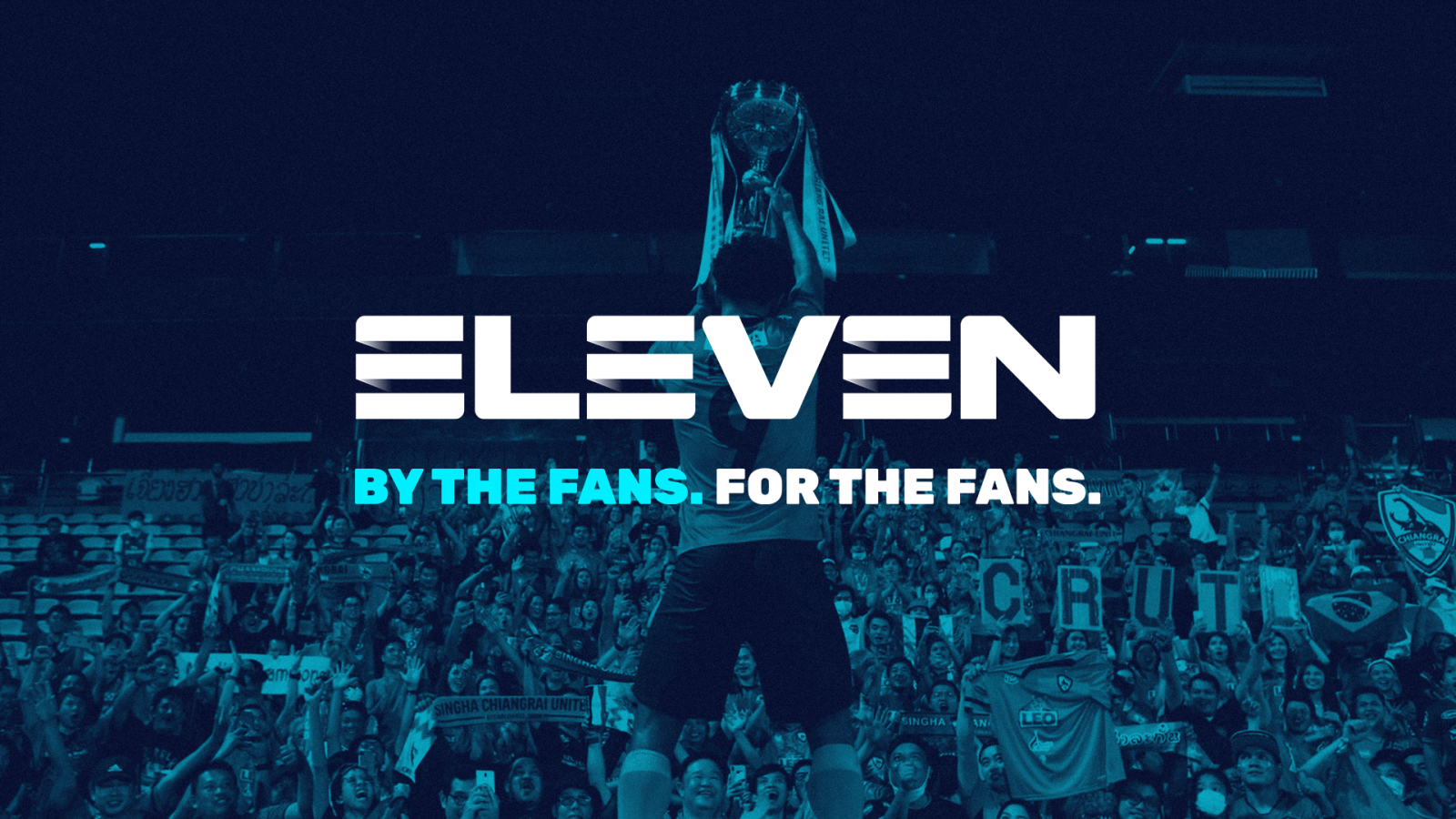 ELEVEN to bring Thai League to fans for remainder of 2020 with longer-term opportunities being explored
In association with Zense Entertainment and the FA Thailand, ELEVEN SPORTS will work with MyCujoo to deliver coverage of the Thai League to fans in Thailand for the remainder of 2020.
The streaming service will be in operation in the coming weeks and will offer supporters access to every game from the Thai League 1 for free. Games will be available on a dedicated ELEVEN channel through the global streaming platform MyCujoo. The move will help mitigate the disruption to the broadcasting schedule caused by Covid-19 and ensure comprehensive coverage of Thailand's top division until the end of the calendar year.
In Thailand, Zense Entertainment are the rights holders for the FA Thailand and Thai League until 2029. In addition to the partnership agreed for 2020, ELEVEN and Zense are exploring opportunities to collaborate together to champion the Thai League domestically and internationally in the longer-term.
Marc Watson, Executive Chairman, ELEVEN SPORTS Group, said: "Thai football is followed by a passionate community of fans and we want to ensure they continue to be served with comprehensive coverage of the Thai League, in the face of the huge disruption caused by Covid-19. We look forward to working with our local partners Zense Entertainment and the FA Thailand to deliver a great product in the coming weeks and to seeing how we can work together in the longer term."
Varavuth Jentanakul, CEO, Zense Entertainment, said: "We are delighted to join forces with ELEVEN SPORTS to ensure Thai football fans can enjoy uninterrupted coverage in the months ahead. It is an excellent solution to ensure that Thai football fans can continue to watch their favourite teams in action."
Pedro Presa, MyCujoo Co-Founder,  added: "We're proud to be broadcasting all remaining matches from the Thai League on mycujoo.tv in cooperation with ELEVEN SPORTS. We have invested significantly over recent years in building a rich viewing experience and a first-class destination for football fans and we're looking forward to bringing that to Thai League 1 fans."
ELEVEN is already well established in Asia, delivering a mix of local and premium international sport to fans in Taiwan, Japan and Myanmar. The group's strong foundations in the region and innovative, fan focused approach will make ELEVEN an ideal partner for the Thai League for the coming months.
THAI LEAGUE BACKGROUND
The Thai League 1 season restarted in September following a suspension in the season caused by Covid-19. ELEVEN will supplement state broadcaster NBT, Channel 5, Channel 7 and MCOT's free to air coverage of selected Thai League 1 matches, in addition to coverage of games provided via Thai League 1 club's own social media channels.
The Thai League is the leading football league in South-East Asia and enjoys strong support from Thailand's 70million population. Pre Covid-19, the combined match attendance for the Thai League over a season exceeded 2million, and the biggest teams record over 2million Facebook Fans each.
About ZENSE ENTERTAINEMENT
Zense Entertainment is an award winning, leading media business in Asia with a focus on content innovation and a creative approach to developing and delivering various short and long form programming. With a social media following in excess of 7 million people, Zense's content output in Thailand engages and connects with viewers right across Thailand. 2020 marks the 10th Anniversary of Zense Entertainment and the launch of its new #WeAreSportaiment business unit.         
About ELEVEN SPORTS:
ELEVEN SPORTS is an award-winning sports provider dedicated to delivering the best international and domestic sport to fans around the world. ELEVEN's platform agnostic approach aims to ensure that fans can watch the action wherever they are. Innovation is at the core of ELEVEN's long-term strategy, offering fans a flexible and engaging viewing experience across all digital devices. 
The ELEVEN group distributes live coverage of premium sports including NFL, UEFA Champions League, Premier League, LaLiga, F1, NBA and much more. All the action is delivered in local languages, supplemented with news, comprehensive pitch-side and in-studio analysis, digital content and local programming.
Follow us on LinkedIn: Eleven Sports HQ 
Press Contacts: 
Eleven Sports 
Tom Bennett
There is virtually nothing you could tell Olympic medallist Michael Jamieson about the world of swimming. But business, the boss of the Michael Jamieson Swim Academy (MJSA) admits, is a
The Portuguese startup has launched the world's first official collectible football videos marketplace with iconic moments from various stars including ambassador Bruno Fernandes and Cristiano Ronaldo. Lisbon, 27th July –
As The Sun Shines Bright This Summer, Oakley Reminds People To #BEWHOYOUARE – Supporting Future Generations Via A Charity Donation To The Lord's Taverners. Today, Oakley® has announced a new