Eleven Sports seal La Liga rights: What does this mean for Sky and the fan?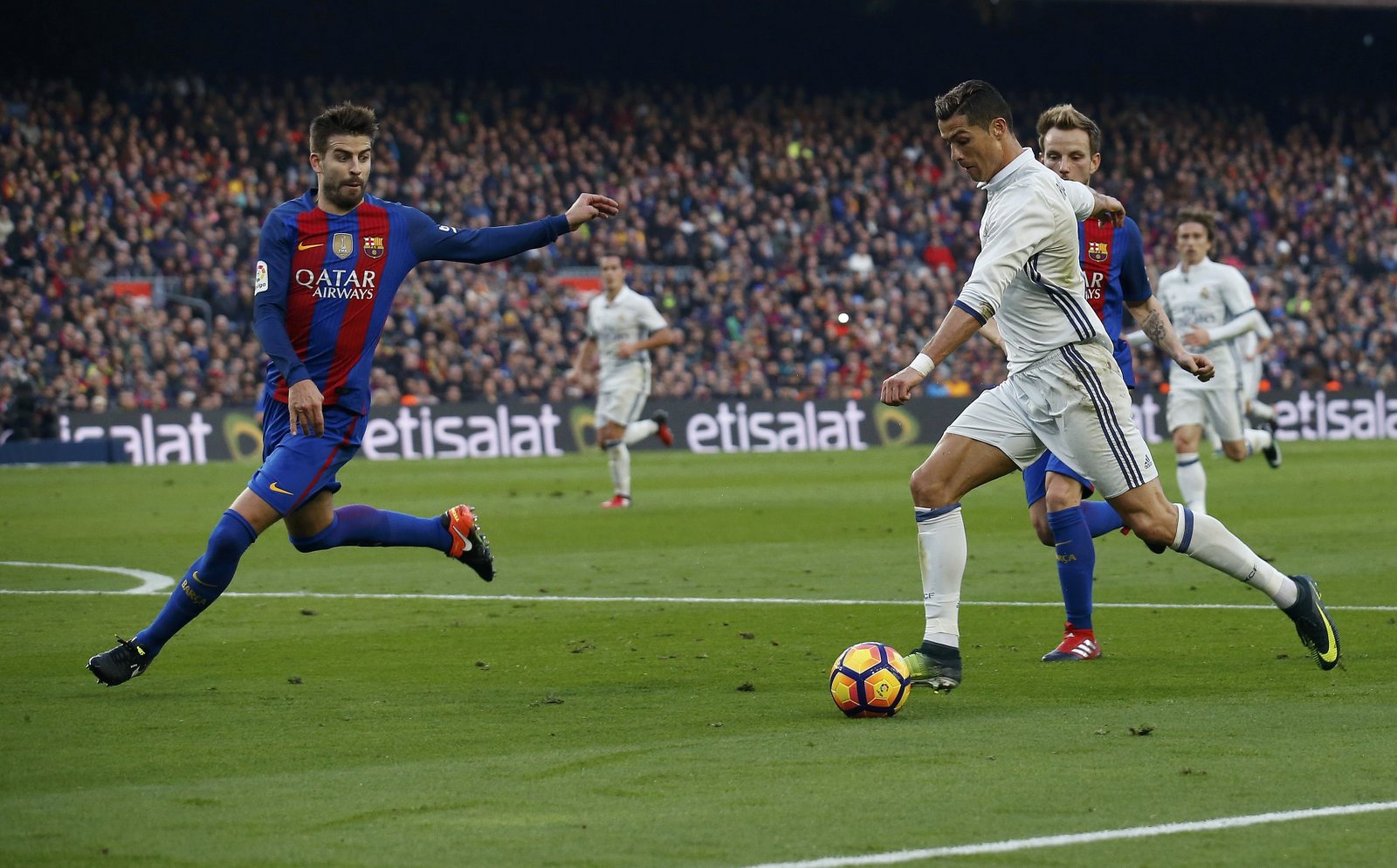 One of the big questions for the sports media landscape over the next couple of years was always going to be the 'threat' from live streaming.
In all other areas of our lives, digital media has changed the status quo. Print was usurped by online media outlets, CDs, DVDs and others have been taken over by Spotify, Netflix and others. So the question is now if is live TV next?
Arguably the biggest blow yet has just been struck for change. Sky Sports have had the UK and Ireland rights to Spain's La Liga for years, but from next season – and for the next three years – those rights will belong to Eleven Sports, a live streaming company founded by Leeds United owner Andrea Radrizzani.
La Liga going digital? It appears Eleven Sports have outbid Sky Sports for Spanish broadcast rights from next season pic.twitter.com/1s8fcI6dRo

— Ed Malyon (@eaamalyon) May 2, 2018
Amazon Prime is now the UK and Ireland home of tennis after securing the rights to all four grand slams. The documentaries they are producing with Manchester City and, coincidentally, La Liga show that 'OTT' services aren't just in the market for live sport but for less time-sensitive on-demand content, too. Netflix and Facebook have joined the party on this score, whilst other companies like DAZN have been snapping up live rights on various other territories around the world. The revolution, if we can call it that, is underway.
The question now is what happens next. Aside from Spanish football, there are rumblings that Sky and the Masters golf tournament don't see eye to eye about their coverage. With so many 'streamers' picking up rights we could be seeing a sustained challenge that could eventually change the whole landscape.
Disruption itself may not be the biggest concern. Amazon, BT Sport, Sky Sports and Eurosport are all subscription based channels active in the landscape in the UK and with the rise of more players vying for rights that tally could shoot up. Fragmentation in the market could see fans having to pay several times.
Sky Sports has lost the rights to La Liga from next season. They have been secured by a company called Eleven Sports run by a former BT Sport CEO.

— Ben Rumsby (@ben_rumsby) May 2, 2018
In most other areas, competition helps consumers. But not here. If there are ten companies in the market making washing machines then – in theory – the price goes down and the quality goes up, but that's because you only need to buy one.
If there are ten companies all making the different parts of the same washing machine then you have to buy something from each and every one of them. If you want the full package, you don't have a choice.
What we could now see is if La Liga has enough popularity in the UK to justify an extra subscription fee. The league of El Clasico, Lionel Messi, Cristiano Ronaldo and Antoine Griezmann, of Gareth Bale and potential four-times-out-of-five Champions League winners should be a major draw, but it's certainly not the Premier League.
It's possible – just as Sky and BT are allowing each other's content to be viewed on one subscription – that Eleven Sports becomes available as part of another package or is sub-licensed back to Sky. But if it requires yet another subscription for a UK and Ireland audience, just how many people will actually be tuning in?
So if you want to watch all football, rugby and tennis now in the UK, you have to subscribe to 5 services (Sky, BT, Eleven Sports, Premier Sports and Amazon). Consumer losing out with fragmentation of rights. No matter how skinny your bundle is!

— Martin Ross (@martingrantross) May 2, 2018
When new technology becomes available, such questions always arise. But here it feels right to ask: given the fragmentation we could experience and the potential extra fees involved, just how popular is Spanish football in the UK? And whilst La Liga is certainly looking much further afield than the UK and Ireland to grow its viewer base, is the biggest gamble here being made by the rights holder?
If this works, we could be seeing the start of new and exciting ways of covering sport, featuring on-demand as well as live content on the same platform and with possibilities for advertisers and social media platforms alike. But if the uptake isn't big, just how valuable will the UK and Ireland rights to La Liga be in three years when this deal expires?
Leeds United is the first football club in the world to partner with TikTok to sell official merchandise and replica jerseys. Coinciding with the release of the new rhapsody purple,
The Lewes FC Board is delighted to announce that it has co-opted Sue Anstiss as a Lewes FC Director. Sue has been a driving force for equality in sport for
West Ham United is pleased to announce that Trustly has enhanced its relationship with the Club by becoming the Women's Sleeve Partner. Trustly, the leading global account-to-account payments platform, became