Eleven Sports' El Clasico coverage to be fronted by YouTube star Spencer Owen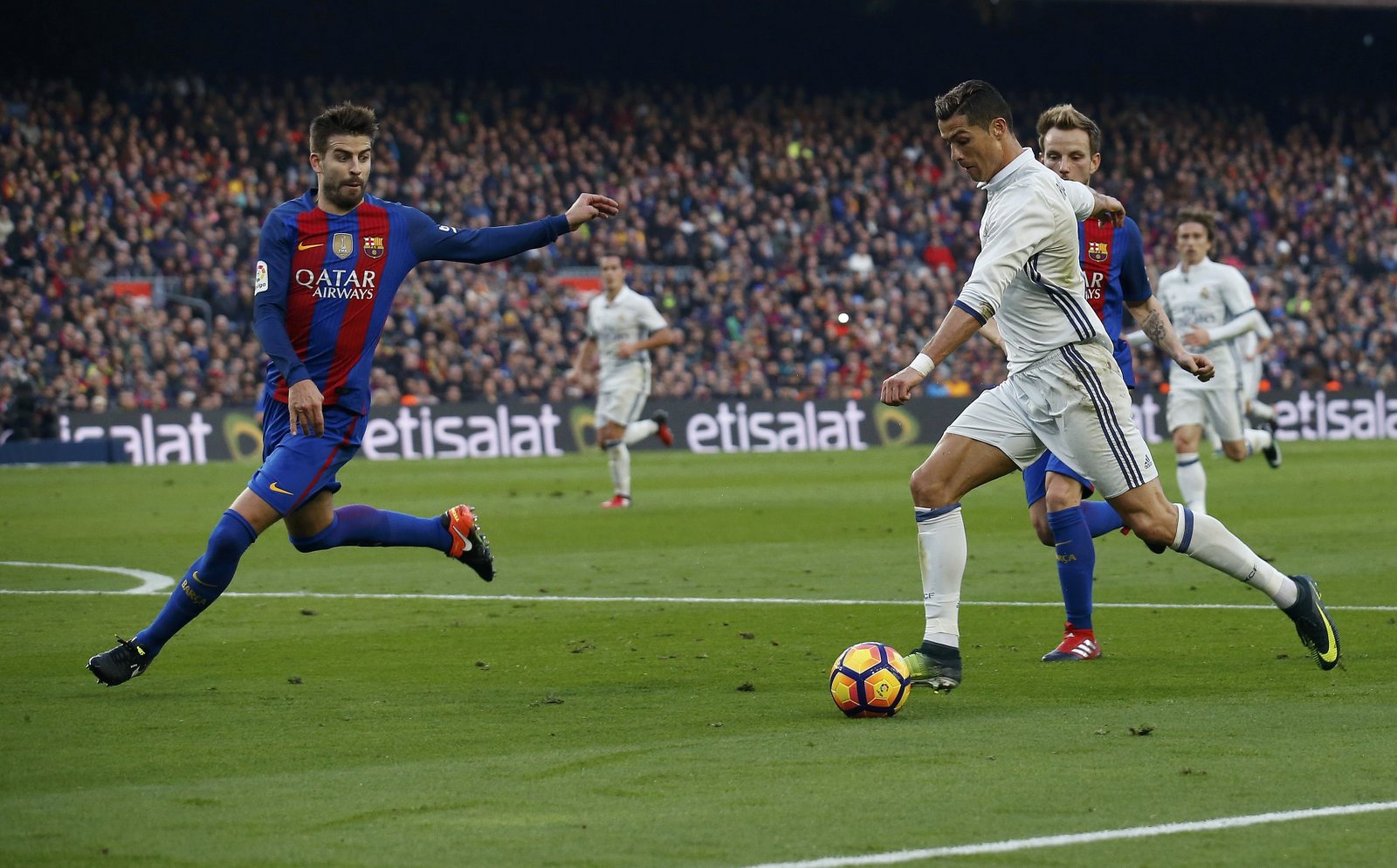 This weekend one of the biggest events in the sporting calendar will take place at Camp Nou as Real Madrid travel to Catalonia to face Barcelona in Spanish football's most anticipated game to date this season.
Aside from being one of football's red letter days, this is also a game eagerly anticipated by one of the newest broadcasters to the UK's rights landscape, Eleven Sports. When they picked up the rights to La Liga, Eleven would have been eyeing this game, and now that it's almost here, the company have announced how they're going to cover it differently.
YouTuber Spencer Owen, of Spencer FC and Hashtag United, will anchor the broadcaster's live studio show for Sunday afternoon's Clasico, with coverage starting from 2:30pm ahead of kick-off at 3:15.
Owen, who is also a Sunday Times bestselling author, has amassed a huge YouTube audience of two million subscribers, bringing a fresh angle to football coverage in the UK, which has been dominated by Sky and BT Sport for the last number of years.
This broadcast will also mark a UK sport first as Eleven will offer fans the opportunity to watch the game with Spanish-language commentary should they choose to forego the more familiar Spanish football tones of Kevin Keatings and Terry Gibson.
After this game, Eleven say that Spanish commentary will be available for all live La Liga matches on the broadcaster's online platform and their app for the rest of the 2018/19 season and beyond.
Stevie Rowe, Editor in Chief, Eleven Sports UK, said, "We are seeing fantastic levels of positive engagement around our live football and we are excited to build on this with online sensation Spencer Owen leading our El Clasico studio show. This match is one of the biggest fixtures in the global football calendar and our innovative approach means we are shaking up how live sport is presented with fresh ideas that haven't been tried before."
"By bringing fans Spanish commentary, we are also breaking new ground in our mission to enhance the matchday experience for all viewers, including our loyal following of Spanish speaking fans."
Spencer Owen, Eleven Sports UK presenter for El Clasico, added, "As a huge football fan, I've always dreamed of presenting a big match like El Claasico and I am buzzing to be part of Eleven Sports' exclusive coverage for such a blockbuster of a game. It's going to be a great programme with something for everyone.
"The delivery of live sport is always evolving and it's refreshing that people like me, who have worked hard and come up through non-traditional areas of sports media, are being given the opportunity on such a great stage."
Meanwhile, the broadcaster remains in discussions with other major platforms in the UK and Ireland to extend their reach to linear TV distributors as well. In the meantime, those wanting to watch on TV screens have a wealth of options available to them thanks to the wonders of modern technology – with devices like Google Chromecasts and Apple TVs allowing users to cast video, while modern smart TVs do very much the same job.
Snack Media are inviting the world of sport to take part in their 'Fly the Flag' campaign in a bid to raise money for charity and bring together communities that are
According to Japanese Prime Minister Shinzo Abe, the Olympic Games have been postponed, say Sky Sports. Originally it was thought a meeting would take place on Monday 30th March, after
The IOC will meet with the Japanese government to discuss postponing the Olympic Games due to the Coronavirus pandemic. The meeting will take place on Monday 30th March, after pressure