Digital Transformation: The whole world's at it. So why not football?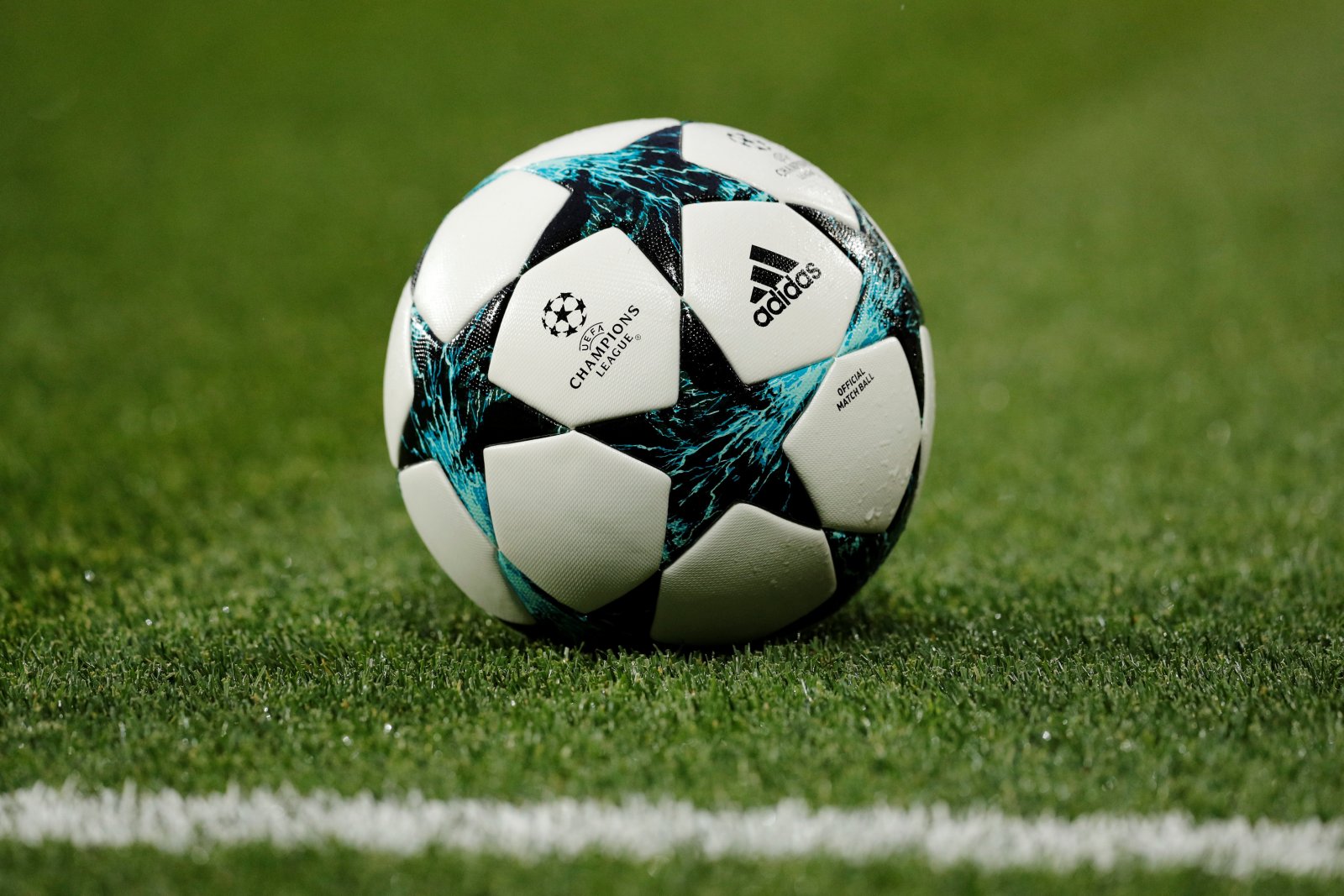 This is a guest post by Romily Broad. You can listen to more from Romily on the Digital Sport Insider podcast, too.
On the face of it, football clubs have got this 'digital' thing nailed.
Silicon Valley has spent the last decade making sure the entire population of the world can take the combined output of the global media industry and carry it around in its chinos, and football has enthusiastically surfed the surge into everyone's trousers.
The new ubiquitousness of digital media technologies and services has seen audiences for football bloat to almost unfathomable levels. Half of everyone in the world is a football fan of one stripe or another and now there's nothing stopping any football club reaching most of them. Real Madrid, Barcelona, and Man United already do.
Astute media rights management, particularly from the likes of the Premier League, has enabled the football industry to respond to the digital transformation of the broadcast industry and reap the benefits. Principally, that has meant ingesting hugely swollen revenues from media rights and evacuating most of that onto the pitch in the form of increasingly splendid football, completing a virtuous circle that continues to grow audiences and begets ever more lucrative commercial deals.
It's a story that's most visible among the Premier League's top six and Europe's other big guns, of course, but it's not limited to them. The rest of the Premier League and EFL clubs have been beneficiaries, too, although it may not feel like it when they look at the widening disparity between football's rich and poor. Or when they take a look at the social media metrics and realise they're all sharing the mere 10% of the audience that's left when you take the big boys off the playground.
Nonetheless, football as a whole has benefitted. 10% of four billion is still a big number. As of next year, a £600m broadcast deal comes into play for EFL clubs everywhere that represents a 36% increase in moolah over the current deal. And it's all about the digital – clubs will even get to stream some games via their own websites.
Football and digital, sitting in a tree, E.A.R.N.I.N.G.
Houston, we have a problem
As this digitally-fertilised revenue growth continues apace, however, so does a more troubling undergrowth. Root around in there a bit and you start to uncover some pernicious weeds.
Fundamentally, the problem is this: While a digitally transformed media industry is pouring more and more money into football, clubs themselves have reinvested little of that into their own digital futures.
Outside the Premier League, you'll find the majority of clubs throughout the pyramid don't even own their own websites. That's true of some in the Premier League, too. There are historic reasons for that, but it's a fact that signals loudly a digital malaise that extends far beyond just websites. The new real estate of football is digital, and most clubs have sold their land.
As a result, clubs don't own the first-party data relating to their own fans, can't track user journeys or value from one business area to another, and are limited in developing digital inventory to add value to commercial partnerships. Just on the basis of my own work with clubs, the latter alone means anything from £100k to nearly a million left on the table for your average Championship club.
It goes beyond just a website. Almost all clubs feature multiple business areas that transact online, from ticketing to C&B bookings to retail. But almost all clubs operate a patchwork of platforms to run those services that are unconnected with their main website – they have been bolted on organically over time and don't communicate with one another very well.
So where the IT team is maintaining a user database in one corner, a retail platform in the other may be harvesting valuable, related data about the same customers with zero linkage between the two. Likewise, where a club may have installed a more advanced stadium entry system, it probably has no connection to the POS system the same fans just used in the club shop. And once the most valuable fans enter the building and head towards the prawn sandwiches they're often managed with bits of paper and a spreadsheet.
Pick up the phone to most clubs' main switchboard and ask to speak to the data analyst, and you'll likely be told: "The who you say?"
Ask a top exec at most clubs to recount the headline numbers of their digital P&L, and you'll most likely hear: "You mean how much we pay the dude that does the Twitter?"
Clubs are labouring under the limitations of these patchy legacy systems. What begins with websites ultimately permeates whole organisations.
To be fair, there are excellent reasons for all this.
Almost all clubs outside the Premier League took the decision to divest themselves of their websites – and a bunch of attendant digital rights – more than 17 years ago. And, at the time, it was a perfectly reasonable thing to do. ITV Digital had just collapsed, threatening to take so much money with it that it posed an existential risk to many clubs. The striking of a new deal under which ownership and operation of digital was centralised was part of a very important solution.
A matter of survival
But in entering a contract that extended over such a long period of time – unthinkable in today's more mature digital world – the clubs signed up to a one-size-fits-all arrangement that couldn't hope to keep up with technological change. Perhaps more importantly, they also divested themselves of the need to grow digital competencies within their own organisations. Digital had, in many respects, become someone else's problem.
Some clubs took the first opportunity to exit this arrangement last summer and have begun forging their own digital paths once more. But most clubs remained and the world has continued to transform around them.
It's not just the media industry embracing digital transformation. Seriously, everyone's at it.
Companies will be spending more than two trillion dollars a year on digital transformation initiatives by 2021. They're not doing this because being up-to-date digitally is a nice thing to have on the website's About Us section. They're doing it because, like football clubs, they've been winging it on patchy legacy systems too, but everywhere they look there's a digitally native competitor springing up trying to put them out of business. Transforming digitally has become a matter of survival.
By way of an example, I sat down with the chief information officer of one of the big multinational banks recently. Asked how much they were committing to investment in their digital infrastructure, he told me straight up: 10% of their global revenues. The bank brought in over $7 billion in the first quarter of this year alone.
So completely revolutionary technologies are forcing industries the world over to hit a big red reset button on their infrastructures. Cloud computing, AI, advanced analytics, IoT, 5G… That isn't just a roll-call of buzzwords. Those technologies are coming together, right now, to redefine how businesses fundamentally operate, how they interact with their customers, and how they make money.
Football clubs are no more immune to these forces than any other business.
Anyone who thinks football is safe from digital disruption need only ask the hipsters filling stadiums with eSports fans (and providing them with better experiences). Or witness the crowds ready to start paying to watch Hashtag United.
While they're at it they should pay a visit to the chain pub around the corner that's diverting fans en-route to the stadium with personalised, real-time drinks deals. And they should drop into the conference venue across town that's acing SEO and driving bookings because they actually have their own website. And an analyst.
These forces are only getting stronger, too. Around 18 months from now, 5G begins. At that point every fan in the building could be connected to the internet with data rates 100 times faster than their broadband at home.
Clubs are already struggling to attract the younger fans they need to backfill seats left by aging matchday crowds. Soon those kids will be able to watch the footy over the air, in glorious 4K, without leaving the League of Legends event at the conference venue across town.
Football clubs can get this digital thing nailed. But the time to start is now.
Digital Sport's Rupert Pratt and Thomas Smith recently sat down with Nielsen Sports Managing Director for the UK & Ireland, Spencer Nolan, to discuss Covid-19's impact on sport media rights
Snack Media today announced that its acquisition of GIVEMESPORT will create one of the largest sports publishers in the UK, further strengthening its offering to advertisers, rights holders and independent media owners.
By Daniela McVicker When it comes to sports, great branding is a must. Your brand influences how people see your company or team. It helps you to forge connections with