Digital Sport London: What we learned about the future of sports broadcasting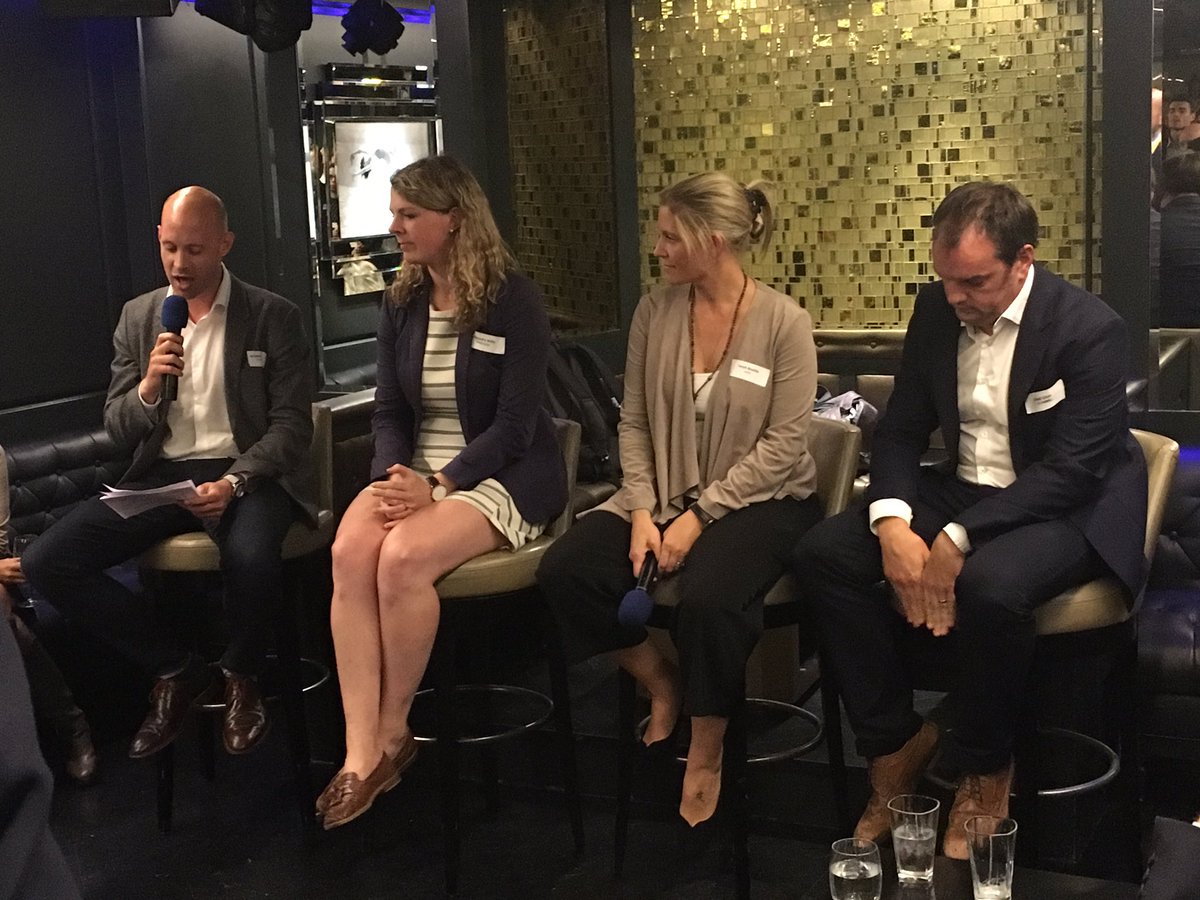 Wednesday night's Digital Sport panel discussion on the future of sports broadcasting, from the London Sporting Club at Mayfair's Morton's club, brought together a panel of three voices from diverse areas of the sports broadcasting spectrum.
Moderated by Joel Seymour-Hyde, SVP of Octagon UK, the panel included David Gibbs, Digital Director at Sky Sports & Sky News; Alexandra Willis, Head of Communications, Content & Digital at Wimbledon (AELTC); and Sarah Beattie, Director of PR & Social Media at DAZN, so input from across the spectrum was included. There was an agency voice and one from a traditional broadcaster, an online streaming broadcaster and a rights holder, too.
Diverse voices aren't difficult to find in a sector where so many different interests exist. Over the years, all sports have found themselves beginning to sell the TV experience as much as the stadium one, as the ability to watch in all corner of the globe has opened new doors for everyone.
It's only natural, then, that the digital disruption of the space would lead to some jostling for position. Rights holders want to make sure their product is seen by as many eyeballs as possible whilst still making sure they don't undersell their wares. On the other hand, more and more competition exists for those who wish to buy the rights, and the rise of social media complicates things even further. Not just because fans like to consume video highlights on Facebook and Twitter, but also because of the seeming arms race between the two when it comes to buying up rights of their own. Indeed Facebook appear to be aiming to create more than just live videos around sport.
"Where does Social Media sit when it comes to sports broadcasting?" #DSLondon @DigitalSportUK @ldnsportingclub pic.twitter.com/KiuAOsauIV

— Snack Media (@snackmedia) September 13, 2017
The big social media platforms feel incredibly established right now, but that doesn't mean there won't be disruption on that level, too. That could cause even more problems those within the broadcasting space may need to solve, especially when it comes to rights, but also when making highlights and other sporting moments available for free on social media. The panel tackled that issue, after being put on the spot by Seymour-Hyde.
It's time for the #DSLondon 'Quick Fire Round' & we've reached a controversial topic… ????@DigitalSportUK @ldnsportingclub pic.twitter.com/ZgFTEbO5aw

— Snack Media (@snackmedia) September 13, 2017
It remains to be seen what happens in the space over the coming months and years. The changes seem to have been rapid, but at Sky's David Gibbs pointed out, he first streamed a live game of football in 2001, showing just how long this technology, in some form, has been around. It also shows that sometimes viewer habits need to catch up with technology itself, as does the hardware we're using to consume it.
We often forget that Twitter itself came out of a failed podcasting venture, but over a decade later, podcasts have undergone a revival, partly due to the advances in the computing power that mobile phones provide us with, and the ability now to listen to them when not tied to a desktop or rendering your phone useless for other tasks. Things will surely change in the broadcasting space in similar ways.
A busy day capped off with an excellent panel at #DSlondon @DigitalSportUK #digisport pic.twitter.com/n64AznDbh4

— InCrowd (@InCrowd_Sports) September 13, 2017
This was the first Digital Sport London event, an evening panel discussion which drew a full house on te night. The next event, at the end of next month – October 25th, to be precise – will be a breakfast event on the theme of American sports. Don't forget to book your tickets quickly!
We're less than a month away from MEI's flagship Major Events Summit, now re-imagined as a virtual event.  Major Events Summit brings together decision-makers and influencers involved in supplying the
By Daniela McVicker When it comes to sports, great branding is a must. Your brand influences how people see your company or team. It helps you to forge connections with
Article written by John S. Kim, CEO and co-founder of global API company SendBird Social media rose to prominence throughout the world due to its potential for connection. Social channels provided the