Digital Sport London: The importance of Influencer Marketing in a changing world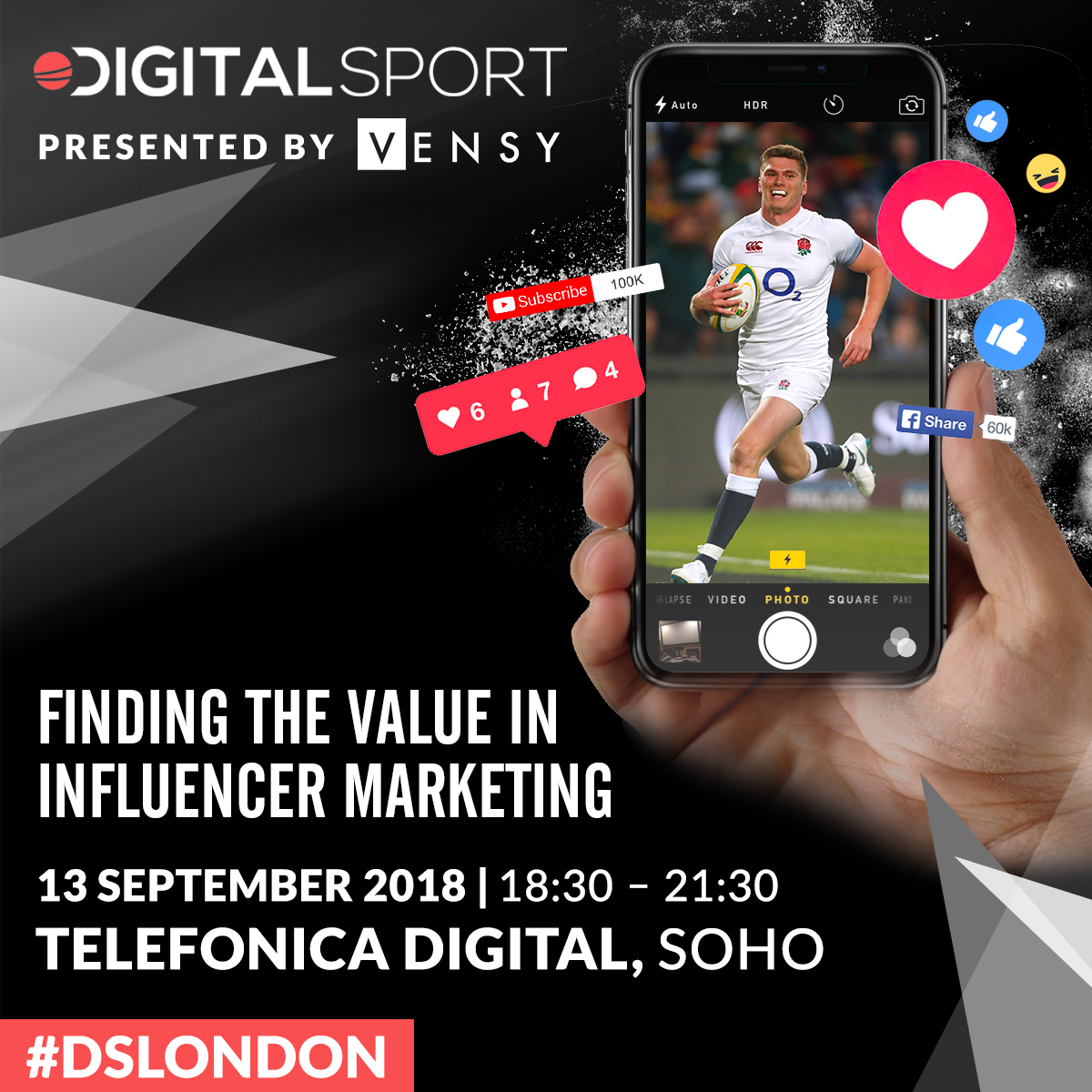 As the internet matures, so too will our methods of using it.
It's been a powerful tool that has changed our lives in more ways than we can possibly imagine, but social media will likely only grow in importance to our lives over the years to come: the internet has always been a means to connect people and it's impossible to see that changing.
But that doesn't mean etiquette, best practice and general usage won't change around it.
When Twitter, Facebook, YouTube and then Instagram started to grow up, new celebrities started to pop up, too. Not celebrities in the sense of the word that we used to mean: they weren't musicians or actors or sports people. Instead they were commentators, bloggers or just generally engaging personalities who people enjoyed following. Influencers, we know them as – naturally enough, because they influence opinion.
That might sound like a meaningless point to make, but next month's Digital Sport London event aims to explore why it's actually quite an important one.
Anyone influencing opinion on social media is in a privileged position. They have the ear of the public and a platform to make their voice heard. It puts them in a position where brands are interested. They want to get in front of that audience, and in doing so they want to be seen as trusted by the influencer in question.
That's where the word trust resonates loudly.
Alongside Vensy, an AI-driven platform connecting brands to influencers, a panel of experts will discuss influencer marketing and how both brands and personalities can leverage it while still respecting the trust that their fans have in them. In short, how it can be done in a way that's beneficial for everyone.
On the panel will be Gareth Griffiths, Head of Sponsorship at O2, Niall Coen, Founder and CEO Snack Media, and Seb Carmichael-Brown, Commercial Director, Hashtag United.
It promises to be a great evening of insight, and one not to be missed as we discuss an issue that will only become more important for brands, publishers and marketers – not to mention influencers themselves – over the next few years.