Digital Sport launches brand new sports recruitment service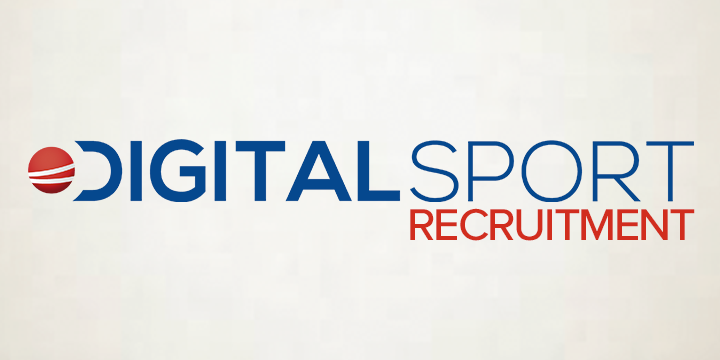 Digital Sport and its partner, Snack Media – a leading independent sports digital media company –  have today launched Digital Sport Recruitment, a brand new, specialist recruitment service for companies and candidates within the sports digital media sector.
With the sports digital media landscape becoming one of the most popular and fastest-growing industries in the UK, Snack Media identified a gap in the market for businesses searching for the best professionals to fill vacancies within their organisations. Similarly, there were few recruiters who solely catered for jobseekers looking to progress within that specific field. Snack realised the necessity to aid both categories and that they possessed the passion, knowledge and expertise to do so.
Digital Sport Recruitment will cover a range of areas from content to social media, production, editorial and creative services for a range of high profile clients across the globe. They will welcome a number of sports organisations as clients including sports clubs, leagues and federations, broadcasters, media companies, content producers, agencies and rights holders.
Founded by Dan McLaren in 2010, DigitalSport.co publishes and curates the best practice content from the sports and social media industry, serving both those who work in the field or have an interest in what is happening within digital media and sport. Over 2,000 articles have since been published on the website whilst welcoming over 750,000 visitors. In 2015 the company teamed-up with Snack Media and continued providing in-depth and insightful industry news. Today, Snack Media employs an editorial team who delivers the latest news, interviews, opinions and video content to what has become a rapidly changing industry. Digital Sport Recruitment is the latest addition to this line of work.
"I founded Digital Sport at a time when there was relatively little information on how social media, especially, was being used by teams, brands, NGB's and players", said Dan McLaren. "Since then we have grown as the industry has matured, always looking at what industry professionals are after. Recruitment has been one of those areas.
"Whenever roles have become available we have always ensured we highlight these to our partners and contacts and, I am proud to say, we have helped a number of employers in targeting the right people. DS Recruitment is the next step for us, formalising and expanding on this need and helping companies really target the people they are after. And for people looking for their next role, we want to be the first port of call for the digital sports area of the industry."
Speaking about the new venture Niall Coen, Managing Director of Snack Media, said, "Digital Sport is a very important property for both Snack Media and fellow digital professionals. With over 30,000 readers per month and a deeply engaged following on LinkedIn and Twitter we wanted to extend the services that we provide to the digital sports industry by helping match employers with candidates and vice versa. We are excited by this step and I'm confident that the team we have in place will deliver great results for our clients."
Digital Sport Recruitment will be overseen by Adrian McDonald, who brings with him over seven years of Digital Recruitment experience and allows the new venture to provide a well-rounded service. Adrian said, "Digital Sports Recruitment is one of the few agencies that will be renowned for both industry knowledge and reach as it will the services it provides. With the DigitalSport.co web platform well-positioned in this niche market it will attract attention from both employers and professionals alike."
He concluded, "Whether you're looking for your next move or on the lookout for a new recruit, this is the first place to visit."
Clients looking for staff or candidates looking for roles should visit digitalsport.co/digital-sport-recruitment or email contact@digitalsport.co
By Daniela McVicker When it comes to sports, great branding is a must. Your brand influences how people see your company or team. It helps you to forge connections with
Article written by John S. Kim, CEO and co-founder of global API company SendBird Social media rose to prominence throughout the world due to its potential for connection. Social channels provided the
By Mike Constanti This series, in partnership with Snack Media, will look at the best football campaigns from advertising to social media on a monthly basis, as Digital Sport evaluates how