Data football clubs could see their Instagram accounts take over Twitter very soon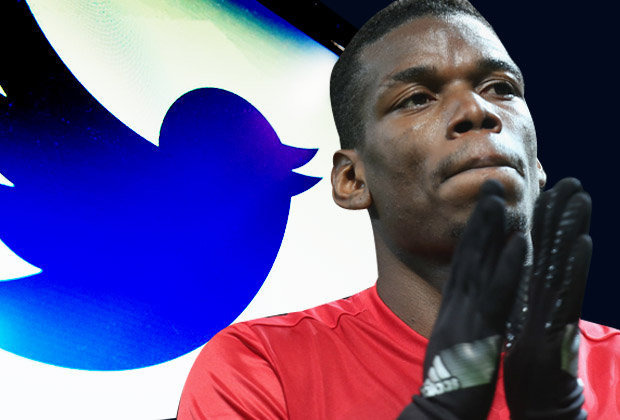 This week, Italian digital consulting agency IQUII announced the findings of their first focus report, highlighting the follower bases of football teams in Europe's top five football leagues and integrating the results of the second tier clubs in each division into their findings, too.
Such reports often just tell us things that we already know: that Real Madrid and Barcelona are head and shoulders above the rest in terms of followers across all the social media platforms. That their relative lack of success on the pitch since the retirement of Sir Alex Ferguson and the restructuring that the club has undergone of late has not seen Manchester United slip down the pecking order in England. And that the power, in both financial and social media terms, is wielded the most by just a few clubs at the top of the food chain.
But they also serve to show us an insight into the social media platforms themselves.
Congrats to @girondins to be the most grown up club in Europe????
2⃣ @BfcOfficialPage
3⃣ @GetafeCF
⬇️ Download https://t.co/kwoutD56oB#insight pic.twitter.com/PR5dP2cGoG

— IQUII Sport (@IQUIISport) November 7, 2017
IQUII's report shows, for example, that most of the top clubs have relatively similar numbers of followers on Twitter and Instagram. But that changes quite dramatically when you look only at the top two, Madrid and Barcelona: both of those clubs have around double the followers on Instagram as they do on Twitter. It seems as though, as you grow, Twitter appears to have something of a glass ceiling whereas Instagram doesn't: or at least, it's higher.
Compare Arsenal, for example: their Twitter following clocks in at 11.5m, with 10.1m on Instagram. Madrid and Barcelona both have around 25m on Twitter and well over 50m on Instagram. Manchester United are following a similar pattern, as their Instagram following outweighs the Twitter numbers by a few million, though it's not doubled like the La Liga giants.
What that shows about the platforms is that Instagram is still a rapidly growing phenomenon, certainly for football teams, and even though Twitter seems like a natural home for clubs – because the ability to provide real-time updates to fans is so important – Instagram is now allowing them more and more ways to produce real-time content on their own platform.
But the clubs and even the platforms themselves aren't the only winners and losers when it comes to football clubs: each club has sponsors, and many of them choose to sponsor clubs based, partly, on the followings they can attract on social media.
IQUII's research adds kit sponsors into the mix, taking a look at how their presence on the chests, shorts and socks of the clubs in Europe's top leagues translates into social media presence. It's, once again, mostly what you'd expect: that Nike and Adidas are ahead of the pack, whilst Puma comes in a distant third, and the rest fight for scraps, as it were.
But the more interesting part is what happens when you break it down by league. It's easy to forget that not every brand that sponsors a football team has the same goal: some want global reach, while others just want a footing in a new country and others still just want to be associated with top level sport. That comes through in the exposure of sportswear brands to the clubs' social media channels: for example New Balance, who sponsor Liverpool's kit, reach, potentially, 49.4m people according to the data, but Liverpool make up almost all of that number. What that shows is that the value for a brand like New Balance may not be in the reach that a club like Liverpool can afford them, but the fact that they're a Premier League club with fans all over the UK and worldwide recognition not just as a successful team, but one with close ties with its local community.
In the end, social media numbers don't mean a whole lot by themselves. Just because you have a large following doesn't mean you have an engaged one, and if that's the case, there's little added value for brands. But taken together with a bit more information about what the platform gets out of having these teams succeed on their platforms, and what sponsors are looking to achieve by partnering with teams, we get an insight into something more than what looks, at first glance, like a vanity number for the biggest clubs.
You can download the report here.
The food-delivery company has pledged to sponsor over 200 womens' grassroots clubs across the UK  Community clubs have been severely impacted by COVID-19, losing sponsor revenue and other crucial income
The Asian content and strategy agency Ganassa is from now on a new Knowledge Partner of Football Business Inside.  Already the "kick-off event" of the partnership last week showed the
Club stars Gerard Deulofeu and Rodrigo de Paul share their emotions on playing in iconic shirt Sunday's Serie A match between Udinese and Parma at the Dacia Arena was marked