Daily Digest: Turning fans into customers & how technology is killing a long held tradition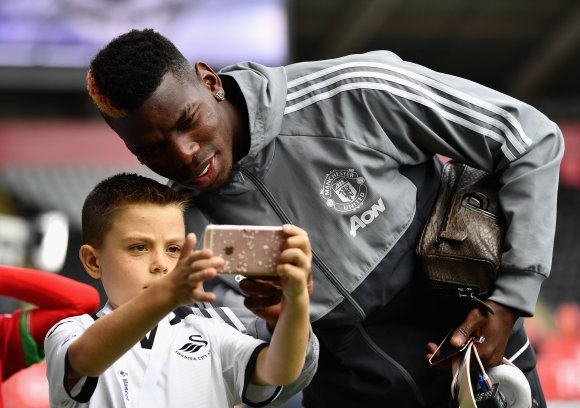 We're now into May and it's looking like a busy one already. The Sports Technology Awards, and TechTalks, are tomorrow (you can find our chat with Yahoo's Nick Petche about their involvement here). And the Sports Performance Data & Fan Engagement Summit is towards the end of the month.
Lots going on but more importantly, here are today's articles to dive into…
When you see that former Synergy CEO Tim Crow has put pen to paper then you automatically set about soaking it all in. His take on the upcoming GDPR and the current obsession with all things personal data, and the 'inconvenient truth' as he describes it, is pertinent. As is his praise for Manchester United's 'Stay United' campaign.
The latest controversy to come out of the English Football League (EFL) is with some clubs wanting to have the rule about having to produce match day programmes looked at. With the rise of technology the programme has had to adapt but has it got to a stage when it should be scrapped? They're so much part of the match day experience that they would certainly be missed. Is it a step to far? Here's Chris' view on why it would be the wrong decision to take.
Judging by the furore around one of Kanye's recent tweets, he might be one worth bypassing for the time being at least. But some great examples here as to why they are so popular and resonate with fans so much.
We covered a lot yesterday on Twitter's announcements from NewFronts – almost to the extent that it felt like they were the only ones there. But there are others making announcements too including the likes of YouTube, BBC, Viacom and New York Times. So here's a summary of what else went on.
LATEST DIGITAL SPORT PODCAST
Derby County's digital case study, Arsenal get new sleeve sponsorship and ESPN launch their World Fame 100 site. It's today's Daily Digest.
Today's Daily Digest includes LeBron James handing over the keys to his Instagram account to give others an important platform.
Today's Daily Digest looks at what Manchester United can learn from Arsenal and Manchester City, why young people may ditch social media and what we can all learn about content creation from a football team who didn't win a game all season.