Can social media help bring fans back to your official site?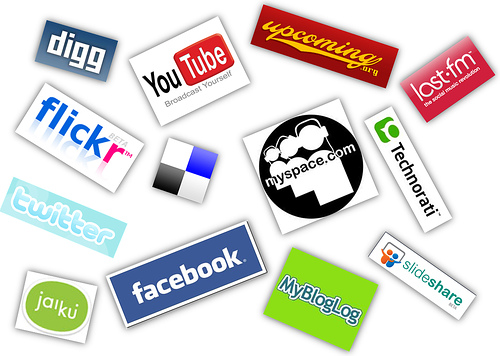 I recently put out a question on Twitter, blogs and fansites: Sports fans, where do you go for information about your favourite teams/athletes, official sites or other sources?
The resounding answers were that sports fans get information from other sources, such as, fansites, local media and RSS feeds. I'm the same, as an Ipswich Town fan if I want to know something about the club about 99 times out of 100 I don't go to the official website.
Is this a problem?
In some ways, no, many brands would do anything for the coverage that sports clubs receive. Sports clubs and brands have some of the most dedicated and loyal fans in the world, the fact that they blog about and discuss the club across the internet and various social media platforms is a huge bonus.
However, as a sports club you want YOUR fans on YOUR site, that's where you sell your tickets, merchandise and where your sponsors get exposure. Just posting news stories on your site isn't enough now, the fans can get these stories from other sources. In order to keep fans coming back you need to have engaging content and give them something different, something they can't get anywhere else, and I think social media can play a huge part in bringing fans back to the clubs official site.
Clubs should take advantage of what they have at their disposal, whilst they have to report with a favourable spin and can't report from different angles like the press they have a huge advantage with behind the scenes access to the team and the club. Fans want to feel close to the club and the players, via utilising social media and using what they have at their disposal clubs can easily offer some great content that will bring fans to their sites.
So, how can social media help?
Official club Twitter and Facebook pages make sharing club news much easier and would send larger amounts of people to official sites. If news about Ipswich Town FC comes up in my Twitter and Facebook feeds I'll view it, whether it's from the official club site or not, by not having a presence on these sites many clubs are missing out.
One thing that clubs need to remember is: The most important aspect of social media is interaction. Tools such as Facebook and Twitter should be used as a way to communicate with fans, let the fans know what's going on, and also listen to what they have to say. This is one thing many clubs forget!
A club blog, similar to the Washington Wizards Blog is a great way to engage fans and bring them back to the official site. A blog is essentially a communication tool between your club and the outside world. Blogs are a place to share thoughts and also share what's going on at the club. Traditionally readers are free to comment on blog posts, making a blog a two way conversation between the club and the readers. This helps build relationships with fans and will also give fans some great insights into the goings on behind the scenes.
It would be great to see more clubs, especially UK clubs, utilising social media and of course posting interesting and engaging content. Thanks for reading and I'd love to hear your thoughts and carry on the conversation.
Do you think it matters to clubs if fans aren't visiting their official site? What would you like to see clubs doing to attract fans back to their sites? What clubs have to best sites for fan engagement and interaction?
Olympic medallists Alistair & Jonny Brownlee first to invest in premium endurance sport apparel brand, as HUUB kick of Crowdcube campaign HUUB raising capital to drive continued category expansion and
Founded by a group of elite ex-players, Player 4 Player offers guidance and support to footballers to ensure they fulfil their absolute potential both during and after their professional playing
A recent Seven League study, in which in-depth consultations were held with representatives of tier-1 global sports properties, revealed that 83% believe that media rights have reached a high-water mark.