Borussia Dortmund to release behind the scenes documentary on Amazon Prime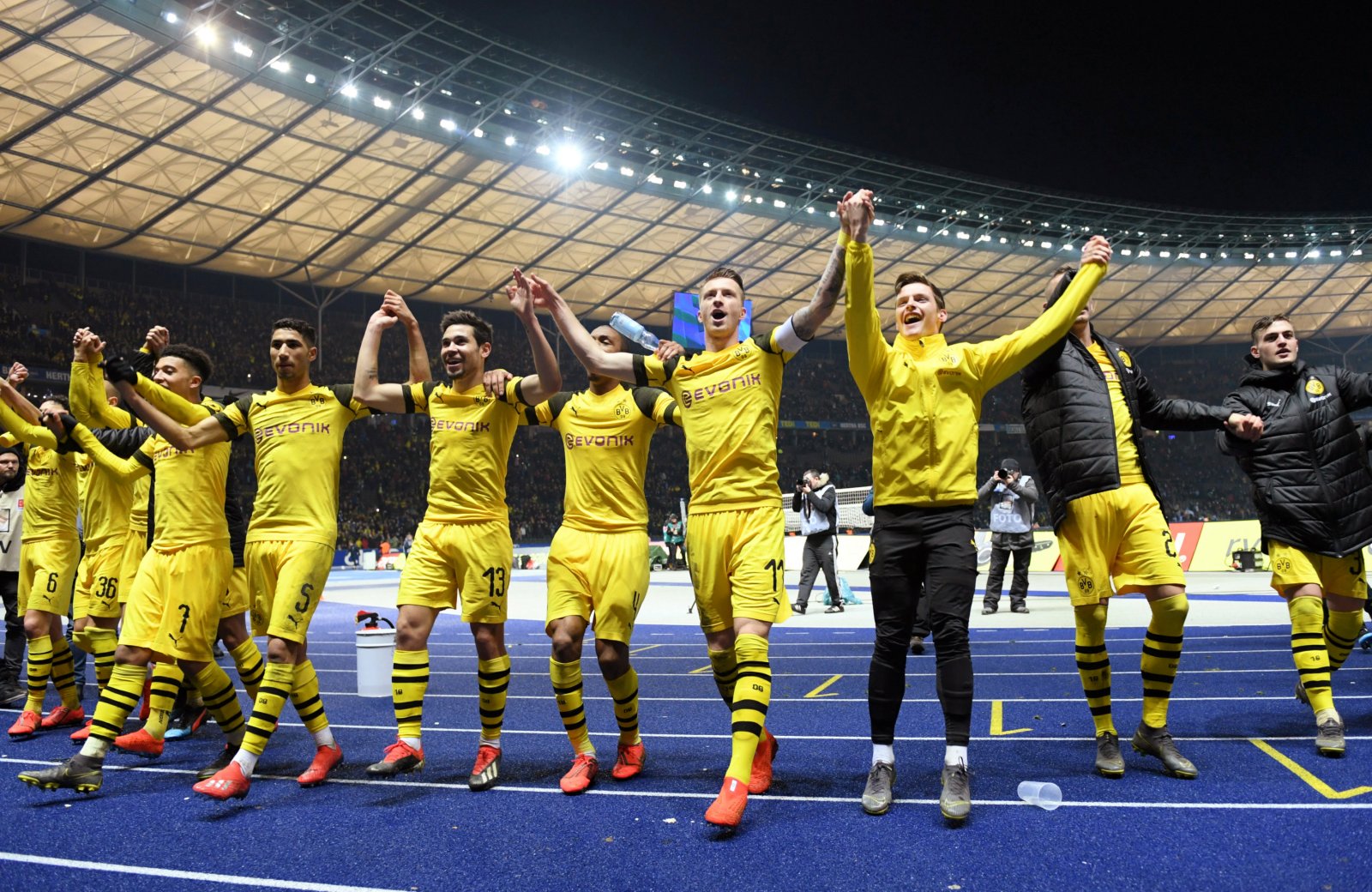 German football giants Borussia Dortmund will become the latest club to take part in an intimate behind the scenes documentary to be available on an online, on-demand streaming service.
Award-winning filmmaker Aljoscha Pause is leading the production of a four-part documentary about the German club's exploits during the 2018/19 season, which came to a close last weekend, and will be available on Amazon Prime from August.
???? pic.twitter.com/RRDxbw9itd

— Borussia Dortmund (@BlackYellow) May 21, 2019
The 2018/19 season was one of ups and downs for the club and the documentary will presumably portray both the highs and the lows. The club led the Bundesliga for most of the season before a late surge from Bayern Munich saw the Bavarians come out as winners in heartbreaking circumstances for Lucien Favre's side. Yet this was a team who finished fourth the previous season, and who weren't expected to seriously challenge this time around, so despite the emotional ending it was a great effort.
Dortmund also made it as far as the Champions League round of 16 where they were knocked out by eventual finalists Tottenham Hotspur. The European campaign, however, was also filled with thrilling performances, including a 4-0 thrashing of Atletico Madrid.
This is yet another foray into on-demand documentary content for football, something that's become more and more popular of late, but as with the Manchester City All or Nothing doc – which followed the historic Centurion season – this one could compelling viewing.
There is virtually nothing you could tell Olympic medallist Michael Jamieson about the world of swimming. But business, the boss of the Michael Jamieson Swim Academy (MJSA) admits, is a
The Portuguese startup has launched the world's first official collectible football videos marketplace with iconic moments from various stars including ambassador Bruno Fernandes and Cristiano Ronaldo. Lisbon, 27th July –
As The Sun Shines Bright This Summer, Oakley Reminds People To #BEWHOYOUARE – Supporting Future Generations Via A Charity Donation To The Lord's Taverners. Today, Oakley® has announced a new