Augmented Reality breaks new ground fpr advertising in football matches

It's no secret that football has become a global business. As all the different European leagues vye for supremacy, they try to boost their reach around the world.
The result is the rise in global sponsorships, both for clubs and leagues, as well as broadcast deals in far-flung corners of the globe. That means new fans – and crucially, new advertising opportunities, too.
Gone are the days of local businesses advertising on the hoardings around the pitch, and we've all made our peace with the LED boards that now add a flourish to watching football games – you just expect to watch a game and see lots of familiar multi-national logos floating seamlessly around the action.
And yet, thanks to the global audience, there are also some fairly unfamiliar logos that adorn football pitches these days, and not just in the Premier League. This is now an area where we could be about to see a game-changing innovation.
ADI – who provide LED perimeter boards to the majority of clubs in the Premier League and Championship – and Supponor – a provider of virtual digital replacement technology used in Spain's La Liga at every Real Madrid and Barcelona away match – teamed up to present the fruits of their labour in a live game: an LED advertising hoarding with the ability to be virtually modified by broadcasters, presenting the ad in a different language in different regions.
The first game to display the technology was in a German Bundesliga match between Eintracht Frankfurt and VfL Wolfsburg on May 6th, where the LED boards in-stadium were kept the same, but changed virtually for broadcast.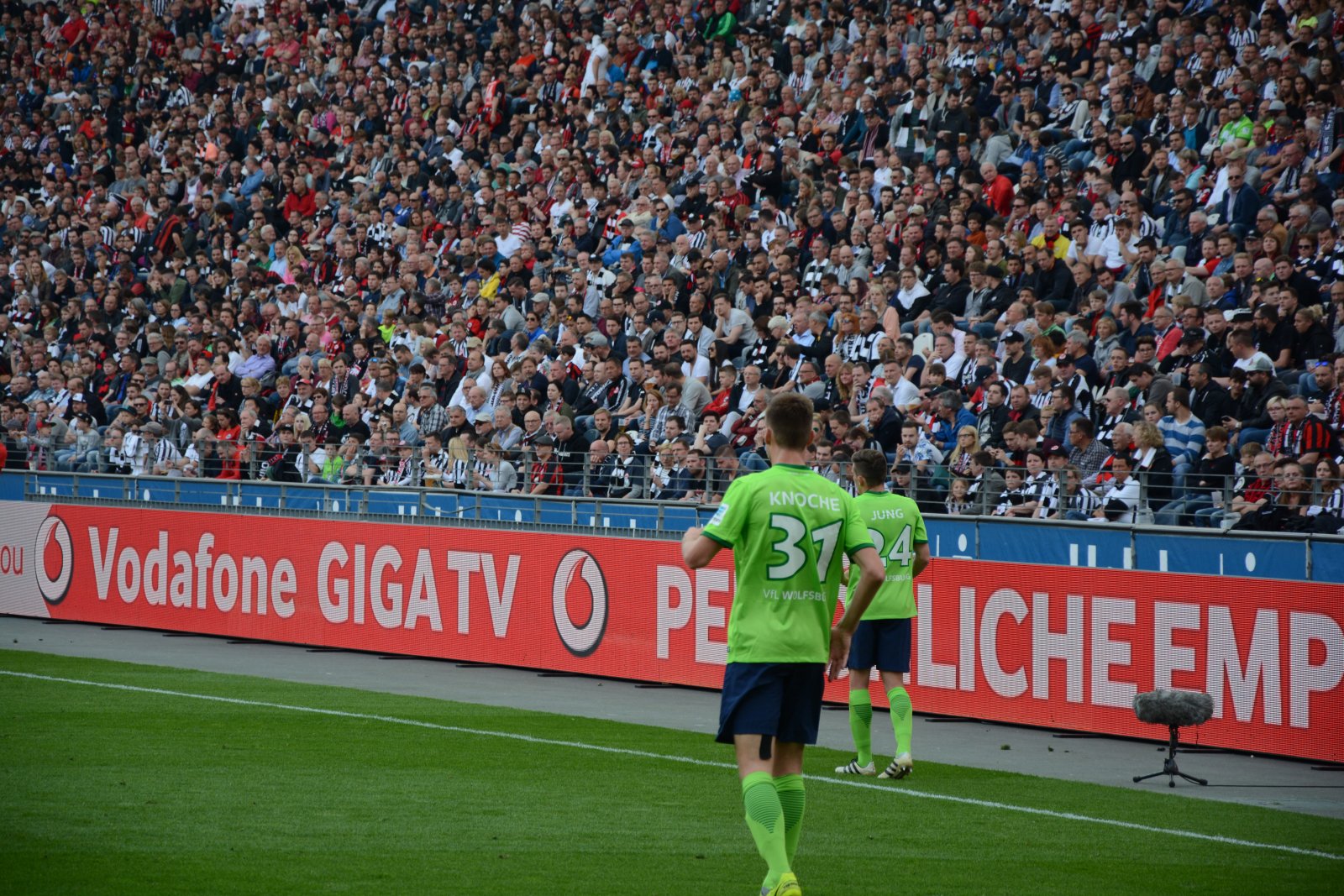 Geraint Williams, CEO of ADI, said, "We're delighted by the response from clubs and federations who have seen the technology in action and incredibly excited by some of the progressive thinking they've shared about the potential for commercialising the platform. The solution we've developed with Supponor is a complete end to end offering, which combines the best of everything we do, from LED manufacturing, augmented reality, connected stadium networks, content management, and broadcast engineering."
Supponor's Chief Operating Officer, Charlie Marshall, commented "The showcase event at Eintracht Frankfurt's Commerzbank Arena was a hugely valuable demonstration of Supponor's virtual replacement technology and its ability to integrate with LED. We were able to successfully demonstrate the end to end quality of the solution, both in terms of authenticity on screen, and the seamless technical workflow. We are at the dawn of a new era in virtual replacement advertising and we're excited to be at the heart of it as we further implement the solution in key markets."
This is an exciting development for advertisers, who may be able to buy virtual ad-space on the boards around a football pitch, to be displayed to viewers in certain regions.
Indeed, over the last few years, traditional TV broadcasters have been put under pressure by digital platforms looking to buy up rights to live sport in order to stream on connected devices. Perhaps this sort of advertising revolution could one day lead to the advent of clickable ads during the football – and perhaps even ads targeted to specific users, rather than just geographical areas.
The possibilities are endless, but these are the sorts of technologies that are changing football.
The Asian content and strategy agency Ganassa is from now on a new Knowledge Partner of Football Business Inside.  Already the "kick-off event" of the partnership last week showed the
Club stars Gerard Deulofeu and Rodrigo de Paul share their emotions on playing in iconic shirt Sunday's Serie A match between Udinese and Parma at the Dacia Arena was marked
Founded by a group of elite ex-players, Player 4 Player offers guidance and support to footballers to ensure they fulfil their absolute potential both during and after their professional playing