Adidas's ditching of TV shows the digital revolution is moving on apace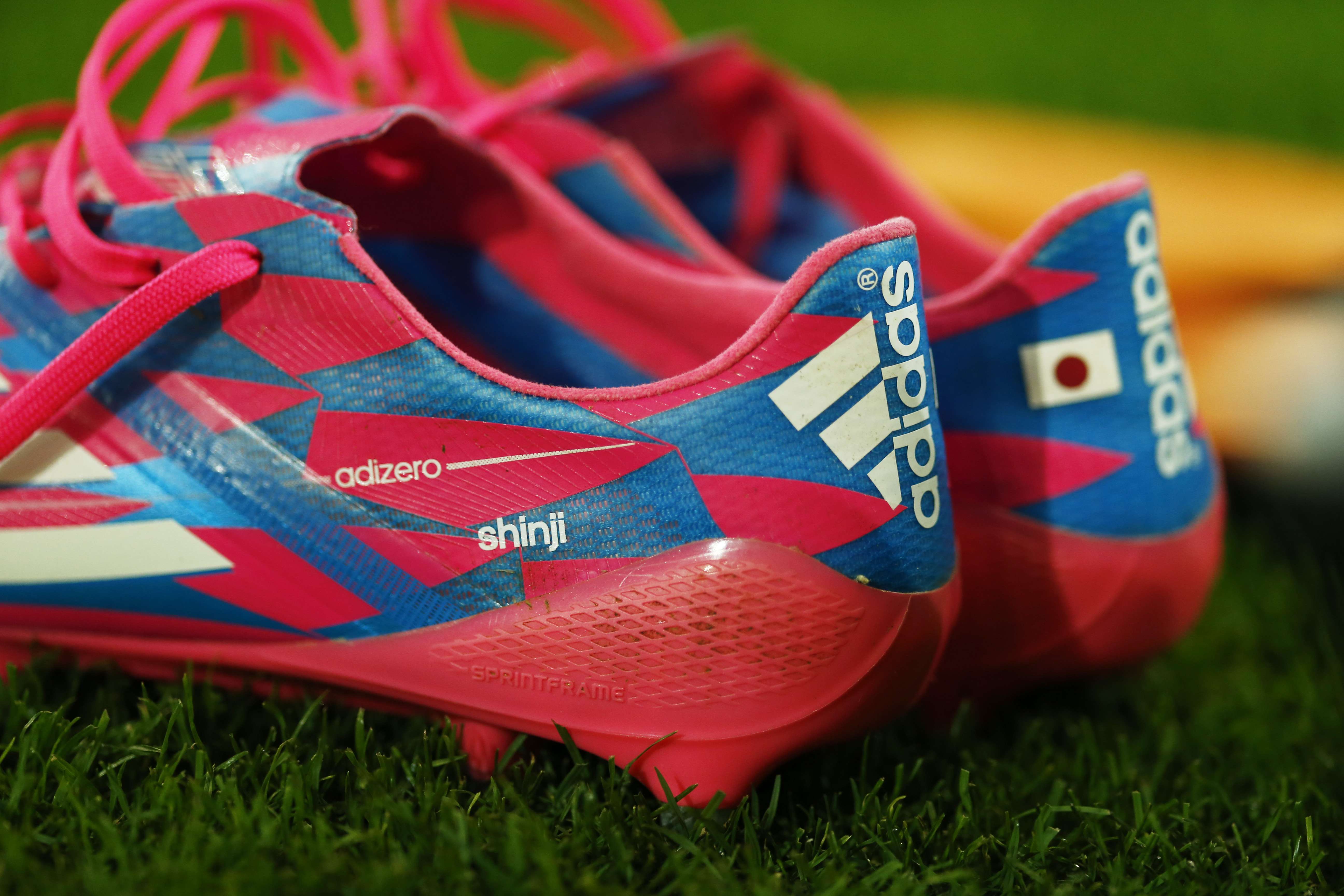 The digital revolution is growing at pace. And televising it is not on the agenda.
Not for Adidas, anyway, according to latest quotes from the sportswear giant's CEO Kasper Rorsted.
The Adidas chief's recent comments seem to suggest that he feels that TV ads are a thing of the past, telling CNBC, "It's clear that the younger consumer engages with us predominately over the mobile device… digital engagement is key for us; you don't see any TV advertising anymore."
In a way that's not overly surprising. A lot of brands are probably thinking the same thing – and not just in sport – and social media is awash with branded video clips that could well be TV ads themselves. But being quite so quick to dismiss TV is quite interesting.
For one thing, TV isn't dead. Plenty of people still tune in.
And with the clamour amongst social media platforms to buy up rights to live sport, one thing is certain: sporting events still retain their 'appointment to view' quality. Not even major Hollywood TV shows draw in their audiences all at once, with on-demand TV now probably becoming the norm. Sport is different, though, and not something you can just watch after it's aired. So one big group of people watching live TV, then, are sports fans.
Even if the industry is moving more and more towards live streaming on platforms like Facebook Live and Twitter's Periscope, that's not to say that it is anywhere near sufficiently widespread enough to proclaim the decline of traditional broadcasters. And so it's interesting that Adidas would seemingly forego TV audiences, especially when sports fans would seem like prime consumers for the German company to target.
And yet, there are two things to note. One is the Adidas's fitness gear isn't so much geared towards sports fans as people who are interested in physical activity. Indeed, if there's a crossover in those groups of people, it's no longer an obvious one: there are plenty of sports fans who won't exercise at all, but who enjoy watching it on TV, and plenty of people for whom a morning gym trip is a great way to start the day, whether they like sport or not. Where Adidas used to be associated with 'sport', do they now wish to be associated with 'fitness' instead?
The second thing is that TV ads are a case of putting your brand out there into the world and hoping someone notices. That may a gross oversimplification of the work that goes into reaching certain demographics and the marketing behind the ads, but I mean only to show the contrast between what Adidas seem to see in a TV ad, and what they seem to see in digital. Something which becomes even clearer when you take into account CNBC's final quote from their interview with Rorsted:
"All of our engagement with the consumer is through digital media," he said.
On TV, you can't interact or engage: you can only talk at, not talk to. And indeed, even a quick look at the Adidas Football Twitter account will show just how important being part of the conversation is to the brand.
And that seems to be a running theme in Adidas's strategy over the last few months. They have taken an active interest in 'dark social', understanding that most people who share content do so on a one-to-one basis on apps like Whatsapp and Facebook messenger rather than one-to-many social media platforms like posting to their news feed or tweeting a link.
This new trend makes it hard for brands to see what people are saying about them online: because as much as they can analyse the conversation on Twitter and Facebook, they can't when the participants go dark into personal apps brands can't track.
Adidas's solution was to just join in the Whatsapp conversation, using chat groups and influencers to join in the conversation with the younger audience on 'dark social', not only reaching people in places where they couldn't before, but speaking to consumers on their own level. The key there is to recognise that, as a brand, you are an intruder on a sacred, personal space, and so remaining authentic is the key. Infiltrating a WhatsApp conversation in order to sell stuff would seem like one of the biggest faux pas you could make.
The strategy seems to be a further nod towards natively digital advertising and direct engagement with consumers. One of the problems the digital arms of big brands have faced since social media became widespread is that the gains made aren't easily quantifiable. But Adidas must think it's working.
The final proof will be in the number of sales made, though. When it comes to sport, staying relevant in the conversation is vitally important, but in the end, sport is a physical thing. And when your raison d'etre is selling trainers and other gear, there's always going to be a gap between how you market your wares online and what they're actually made for. But it seems that Adidas are looking to persuade an online audience to buy, rather than a TV one.
A look at the Hot Topics in this week's Digital Sport news.
A recap of the digital goings-on at this year's NCAA March Madness competition
Adidas Football, THAT Paul Pogba transfer, and their new approach to influencer marketing