adidas use augmented reality to help launch new Scotland kit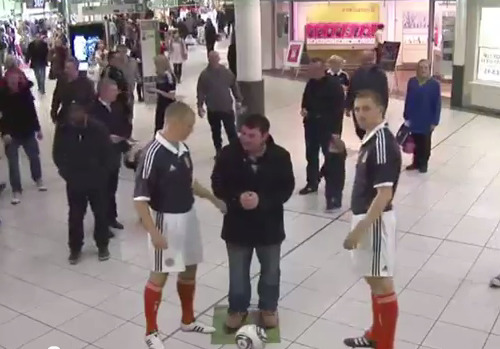 In a similar move to that Mindshare used when coming up with a new way to help people interact with the Lynx 'Angels', adidas UK used the same technology to help fans get closer to their Scotland heroes.
It took place in Buchanan Galleries, Glasgow on 11th November and was shown on a big screen in the shopping centre.  Peopler were encouraged to stand on the marked out spot and could then see themselves standing next to one of the Scotland stars.
This format is really fascinating and brings fans closer to the action.  Not only is it great for the people who are there it is also still novel enough to gain good PR, helping to reach an even greater audience.
Here is the video, what do you think of it?
(editors note: adidas is a current client though I wasn't involved in this activation…sadly)
The second day of SPORTEL 2021 got underway this morning in Monaco. Following on from yesterday's masterclasses, Wednesday played host to a number of conference talks from industry-leading professionals. The
This year's prestigious SPORTEL convention kicked off in sunny Monaco today, welcoming a host of familiar faces as well as plenty of new ones. Doors opened at 8:30am with businesses
After a one-year hiatus due to the impact of COVID-19, the world-renowned sports media and tech convention, SPORTEL, returns to host its annual event in Monaco. The conference will take