A guide to stadium technology at the 2016 EUROs Part One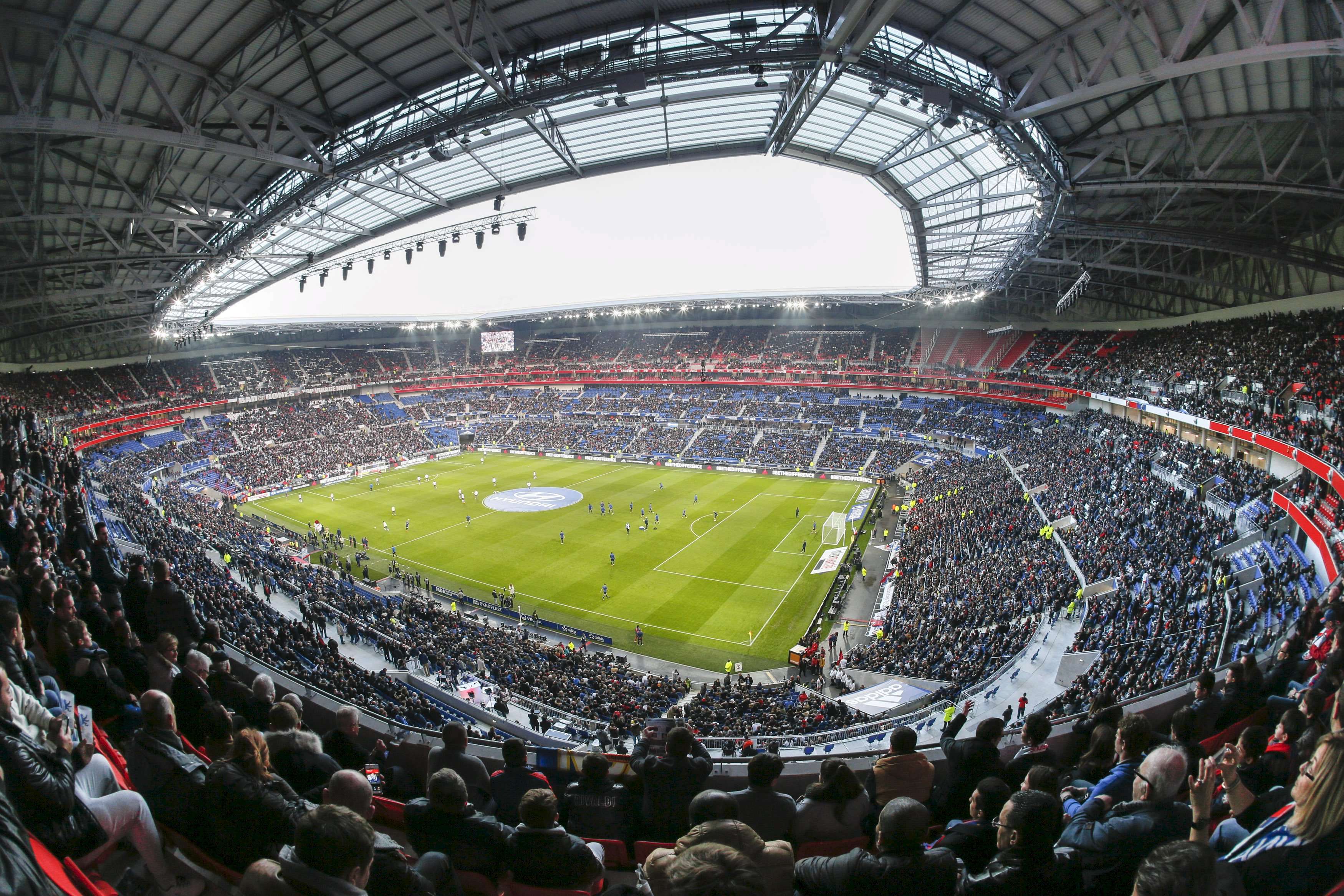 In the first of a two-part series, Marie Binet, Head of Insight at Stadia Solutions – and French football fan –  runs a slide-rule over the stadium tech that fans can expect to encounter in France this summer.
With the EUROs kicking off in Paris on 10 June, the talk of what to expect in France this summer will soon give way to the action on the pitch and the experience for fans in the host cities and stadia.
Public and private money has been invested in making sure the venues are ready, with the French Government spending €160 million in renovating or constructing new stadiums and private capital funding the new Lyon stadium. This is the first privately-financed football stadium in France, at a reported cost of €230 million.
In with the new
Of the three new stadiums constructed for the tournament – Bordeaux and Nice are the other two –  Lyon is heralded as the most impressive. This isn't surprising, as Lyon has been one of the most commercially advanced clubs in the French league over the last 10 years.
The promise of this new 'Grand Stade' was a key factor helping France win its bid to host the EUROs. It is the first French stadium to integrate offices, training facilities, shops and hotels, helping to pull in expected revenues of between €70 to 100 million over the next three years. It is also one of the first stadiums in France to be fully connected with high-density Wi-Fi.
IPTV
In addition, Lyon has a 300-screen  IPTV system, allowing different feeds of content to be broadcast throughout the venue.
IPTV is the 'new normal' for stadium new-builds, with Bordeaux (500 screens) and Nice also investing in the technology which allows venue operators more flexibility and better targeting of their content.  For example, live promotions can be streamed to a screen at a specific bar, while two different matches could be shown simultaneously in a lounge. This is particularly useful for venues that host different types of events, from sport, to conferences and concerts.
Apart from these new-builds, other host stadia have received some major upgrades. For example:-,
An additional 5,000 seats have been installed at the St. Etienne Stadium, in addition to a new pitch and face lift for what the French call 'Le Chaudron Vert' (The Green Cauldron).
Renovations worth €268m have transformed the famous Velodrome of Marseilles. A new roof has been installed and an additional 6,000 seats have boosted capacity to 67,000. The new stadium has eco-friendly features, including a rainwater harvesting system, wind turbines and a unique water loop heat system.
PSG's home stadium, Le Parc des Princes, has new changing rooms, media rooms, and bars in the re-designed concourse area. The club has also upgraded its lounges and created a high profile hospitality area with capacity for 3,500 guests.
Media upgrades
As well as new construction and upgrades, massive investments have been made to ensure the action is perfectly relayed to our TV screens at home, or in bars. This requires an extensive fibre network, connected from each stadium to the International Broadcast Centre in Paris. Nearly 50,000 miles of fibre cable has been laid by mobile network, Orange. This will support a monster data flow from each venue, expected to be around a staggering 2TB per second. Orange's B2B director, Pierre-Louis de Guillebon, has claimed it will be the biggest installation ever put in place for a sports competition in Europe and four times bigger than Euro 2012, a reflection of the explosion in demand for data driven services and content.
This is also the first time a big tournament has been broadcast in both 4k and HD. Eight games across the course of the tournament will be broadcast in France in 4K on free-to-air channels.
Fan Park installations
Fan park installations in host and other major cities will also be broadcasting matches in ULTRA HD. The Paris Fan Zone can host up to 90,000 fans in a 130,000m² area on the Champs de Mars at the foot of the Eiffel Tower. A giant screen LED screen of 420m² will be complemented by eight additional smaller screens. The Bordeaux fan zone will be competing by broadcasting games on a 116m² screen.
As each zone is different,  the screen set-up needs to be tailor-made. For example, the Champs de Mars is a long narrow area, which requires an enormous screen to be sure everybody attending can keep up with the action.
By comparison, screens for the Rugby World Cup fan park in Wembley and the Olympic Park were 100m², and the typical stadium giant screen in the Premier League is between 50 and 80m², so the installations in Bordeaux and Paris are taking live fan viewing to new heights.
Check out the second part of this blog where we will look at what connectivity at the stadiums will be available and what experience it will deliver for the fans.
By Adam Mussa With Australia's two biggest leagues finished for 2019 I feel it's time to look around at the changing marketing and sponsorship landscape within the sporting industry. The
Two thirds of rugby fans claim queuing is the worst part of the game. The 2019 Rugby World Cup has kicked off and fans from across the globe will be
The Cricket World Cup is a logistical challenge for England 2019. Hear from the man who's running the show.