The Dangers of Not Manning Social Media 24/7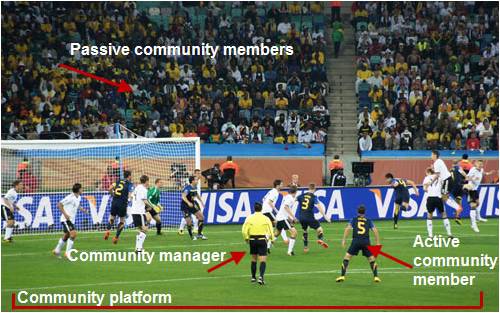 This weekend saw a customer complaint go from being an issue for the company and that individual to a full blown PR issue thanks to Facebook.
The incident started on Saturday after one of our armed forces personnel had to change his plans due to his dates for service being altered.  This meant he had to cancel his holiday, which he managed to do with the airline but not the holiday company.
Lastminute.com decided to take another stance as officially he was not entitled to a refund (was stated in the T&C's).  This issue made it onto the company Facebook Page with people siding with the soldier and 'liking' the page so that they could make their point.  It did turn into a bit of witch hunt or as one person put it 'like reading the Daily Mail'.
The issue and relevance to all of us who work in Social Media and especially Community Managers, is that this kicked off on weekend and no-one was available sort out until this morning (Monday).  By which time much of the damage had been done.
The issue has now happily been sorted out and some confidence has been restored but if there had been someone on hand to check Facebook over the weekend then would this have got so out of control?  I doubt it.
For any clubs or businesses this has to be a wakeup call when it comes to who and when these pages are monitored.  We can't rely on one person working 9-5 from Monday to Friday as what happens when something like this falls outside of that? And it is unfair to ask that person to be there 24/7 365 days a year.
This is where proper planning and investment is required, it is all very well building up your community but it has to be looked after.  Maybe you have 2 or 3 people working in shifts or one main community manager but others who help check the page to flag up any issues.
Not only is this needed for weekends but what happens when your community manager goes on holiday, what then?  Social Media cannot be a one-man effort and is something I became acutely aware of during my time working with adidas.  This is both a community management and PR issue (how do you escalate and deal with issues) which need planning for and taking into consideration as you need to be pro-active rather than re-active.
What does your club or business do outside of normal working hours….. do you have a plan?

The proliferation of podcasts over the last few years has been massive, so much so that there are too many to listen to and, now that subscriptions have become a
Over the past few weeks, much has been made about football transfers and the digital numbers behind them. Neymar's transfer to Paris Saint-Germain will see the Parisian club cash in
Football fans looking to impress friends with their football knowledge have today been given a lifeline, as global music streaming service Deezer announces an all new football-focused podcast in partnership