Sports Tech Meetup: Content, Content, Content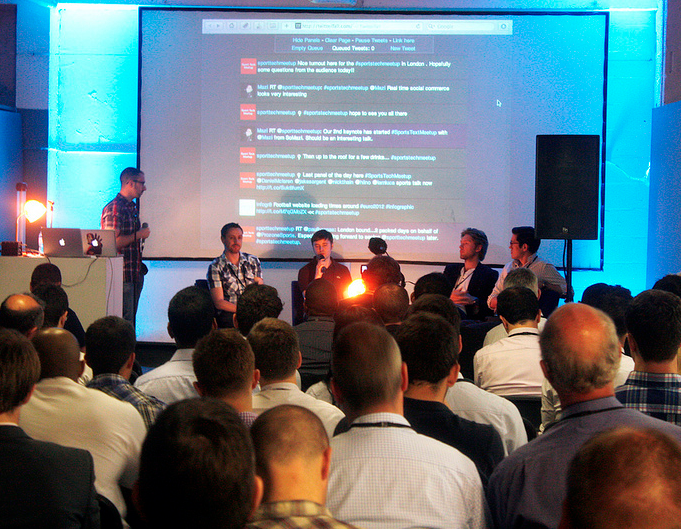 After the success of the last Sports Tech Meetup, almost 4 months ago now, we are delighted to announce the latest instalment of the event series.
The event will take place at Google Campus in Shoreditch on Wednesday 28th November.  It's a great venue that holds 75 people (so places will be limited and go quickly) and best news of all….. we've kept the price down to £10 (+ booking fee)!!
For this episode we are going to be concentrating on content.  Why this topic?  Well we have been concentrated on for a long time the idea of being on specific platforms, developing apps and engaging with fans.  But what about the topics you talk about?  Where do you start in making the best out of the platforms and doing the best for your business?  Without great content and a strategy it's a struggle.
With the help of some of the best in the industry we're going to take a trip down this avenue and help you learn more about what is possible.  How do you set up a content strategy, what ideas can there be for my content 'thread' and what techniques are there for making for this great content?  All questions we will touch upon and you will be able to ask questions as the day goes by.
To book your ticket go to http://sportstechmeetup2.eventbrite.co.uk
Those chosen few who will help us through the day come from the likes of;
The Rugby Football Union
We Are Social
Mobile Roadie
Aqueduct / Livewire Sport
UK Athletics
We Play
….and more to be confirmed
If you missed our last event and wanted to find out more of what this is all about.  Below are the photo's and presentations from the previous event we held in Old Street where we have a great mix of sports and tech people giving their ideas, thoughts and experiences.
And if you would like to see the presentations you can do on this link here;
https://www.dropbox.com/sh/429iqqsw1kfz02m/QDcrRc6eYE
Also, if you are into your data (and want a sneak preview of what will be explained more at our event) here is the video from the Sports Hack Day.  This event was run by Mobile Roadie, AKQA, DataSift and Six Two Productions. They got their hands on the Manchester City data from last season and had a play with it.
(9 min 32 sec)
Over the past few weeks, much has been made about football transfers and the digital numbers behind them. Neymar's transfer to Paris Saint-Germain will see the Parisian club cash in
Football fans looking to impress friends with their football knowledge have today been given a lifeline, as global music streaming service Deezer announces an all new football-focused podcast in partnership
As the Premier League returned to the TV screens of football fans around the world last weekend, it also returned to their smartphone screens, too. For plenty of fans, following