Southampton FC Hit 100k Twitter Fans…. With A Special Thank You From The Players
A quick post about a video that was flagged up on Twitter by the guys at LiveWire Sport.  Southampton have been doing a great job in using social media platforms to engage and grow their fanbase.  The club has been performing well on the pitch with mid-table safety looking assured for this season.
When clubs hit a landmark such as 100,000 there have been a mixture of celebrations.  It could be a Twitter banner saying 'thank you' or a message out on facebook.  Southampton chose to bring their players into the fray by getting them to say thank you to individual followers.
How great is it as a fan to get your name mentioned by one of your heroes!  It will be a sure-fire hit with the fans and well done to the club for putting together such a quick, simple activation that will only help they're perception in the football world.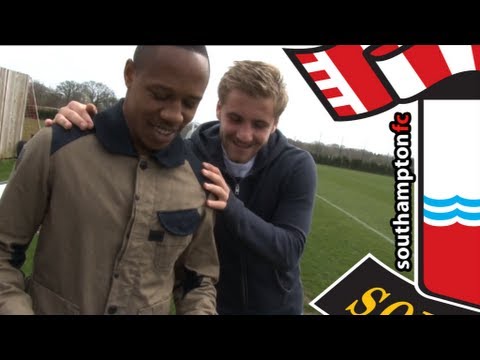 As well as the video they put together a quick Vine which showed the tick over from 99,999 to the 100,000 mark.  Am sure Lewis at Twitter UK will be equally delighted as well with the activations the club have put together, with fans at its heart.
Following on from last weeks table that gave a first glimpse of what the new "Who's Talking About This" number that Facebook now gives on every Page on the platform, here is a look at the last week and how it has changed.
guest post from Oscar Ugaz looking at how football clubs need top innovate to survive in the digital space and offering advice for clubs and marketeers
Our latest Digital Sport London event runs on Wednesday 13th November at the trendy Vibe Bar on Brick Lane, Shoreditch. We'll be taking a look at blogger outreach and also have a special guest on the big screen.