Man City launch new platform for fan-engagement
Today (August 7), Manchester City launched their newest fan-engagement platform as part of the club's 'Cityzens' scheme – the club's network of fans offering rewards and benefits for their fans' loyalty.
In an increasingly impersonal digital world, City's newest initiative seems to make great sense, though. The launch of their new platform "will allow fans to meet up and watch matches together using a localised 'Community Map' feature, share opinions on key City topics and access exclusive club competitions," they say in a press release.
The club understand that their fans don't just come from the same areas any more, and don't just watch the games with their like-minded City-fan friends. There are now fans from all over the world who support the club – one of the best in the Premier League – without having a personal connection to the city of Manchester or a family lineage of supporting the club. Those fans now have a way of connecting with each other and even meeting in person to watch the games. It's using digital to foster a sense of community in a world which is fast becoming more and more global and less and less personal.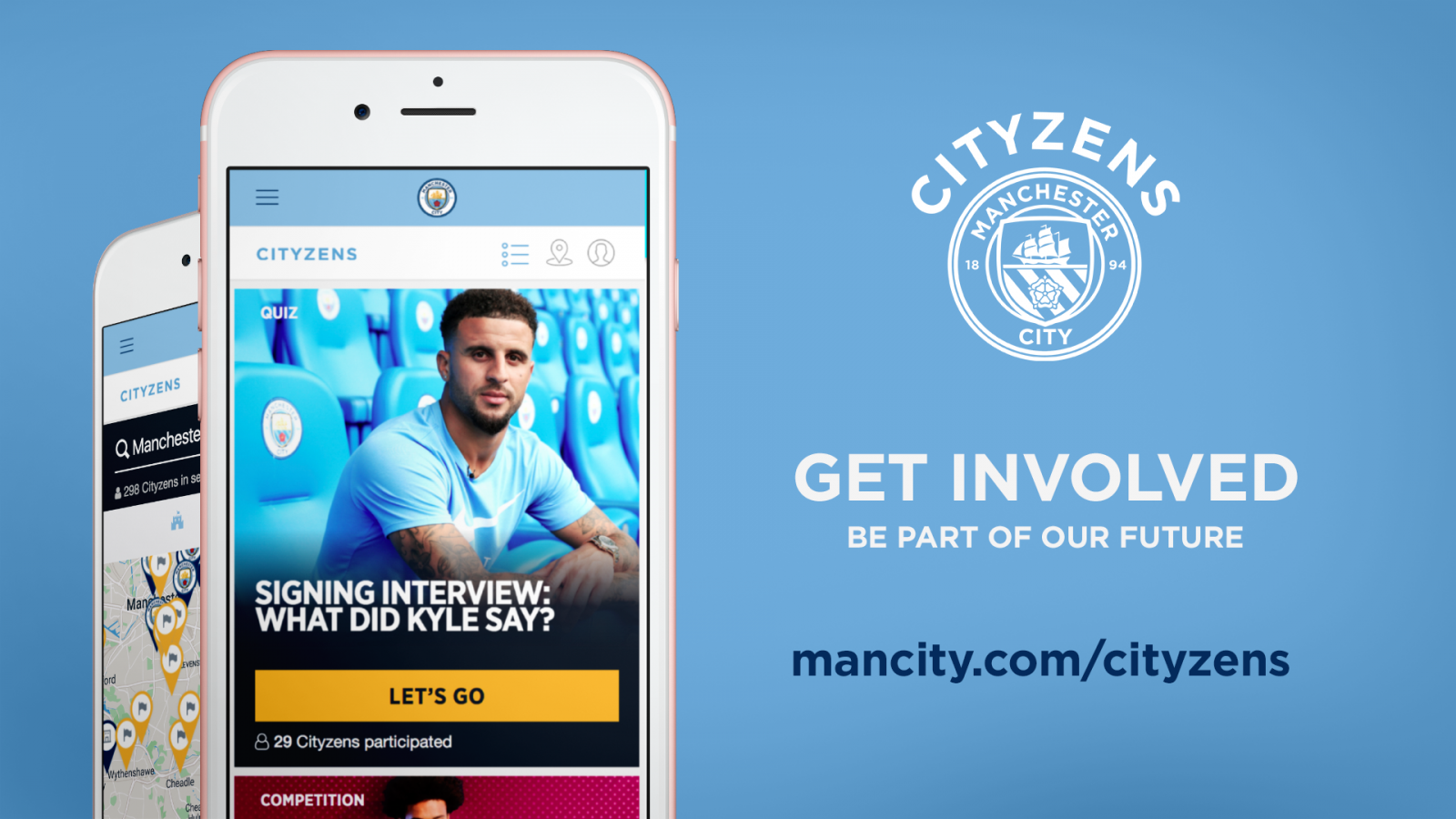 That's not the only reason why City fans will want to take part in the scheme, of course. The rewards, the social media-style ability to share opinions with fellow fans and the access to club competitions are also only small parts of the new mobile-first initiative – fans will be able to guess line-ups, vote for their man-of-the-match and take part in interactive games, too. Fans will also be welcomed by a personalised video from Pep Guardiola and some first team players, based on the details they gave when they signed up, and will also be rewarded with videos at milestones, like renewing their season ticket for the 10th year or for attending every home game.
Ferran Soriano, Chief Executive Officer for City Football Group, said of the new platform, "Community has always been at the heart of Manchester City. As we continue grow around the world, this ethos remains at the core of everything we do."
"Our mission is to bring people together and empower better lives through football – technology helps us to do this on a global scale."
"Smart data will enable us to truly understand and react to the behaviours of our Cityzens. We will connect and engage with even more supporters than ever before in an authentic and meaningful way."
"This development helps us in the journey to be a global community Club in the 21st century."
The proliferation of podcasts over the last few years has been massive, so much so that there are too many to listen to and, now that subscriptions have become a
Over the past few weeks, much has been made about football transfers and the digital numbers behind them. Neymar's transfer to Paris Saint-Germain will see the Parisian club cash in
Football fans looking to impress friends with their football knowledge have today been given a lifeline, as global music streaming service Deezer announces an all new football-focused podcast in partnership