Interview with Mario Leo, RESULT Sports (pt.1)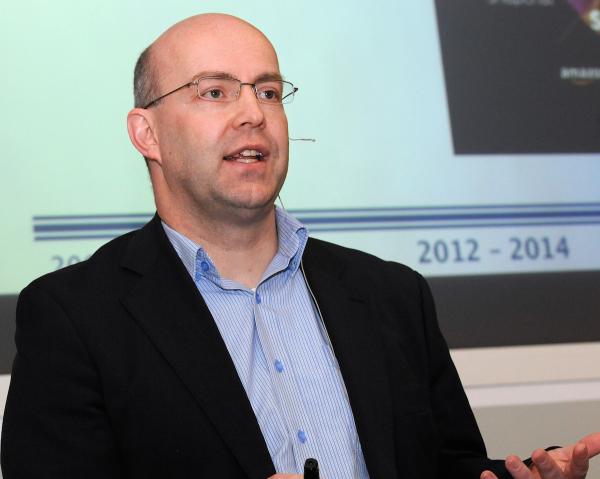 As part of our buildup to #FECBrighton, the sports fan engagement conference run by Sportego.ie and Digitalsport.co taking place on 5 July, we talk social with Mario Leo, General Manager at RESULT Sports. Mario has worked with the likes of Juventus, Barcelona and Manchester City. Read Part I of our interview below with Part II to follow soon!
Part I
Now that social media are now over ten years old, would you say that sports teams are deriving the full benefits possible or are they only scratching the surface?
It isn't possible to give a general answer to that question as it varies from team to team. A team's success on social media depends on resources available to the organisation, the quality of their strategy and whether they are achieving their objectives. A number of clubs have started to monetise digital media, while others stick using them as a news flow and a tool for providing updates. There are certain, innovative clubs who are deriving the full benefits available by delivering digital news, digital content and monetizing their presence, while others don't extend its usage beyond a news source.
On that note, how would you advise sports teams on how to monetise their social media presence?
Firstly, it is important to identify the platforms that are monetisable. In reality, there are only 3 that can be monetised: Facebook, Instagram and YouTube. The flow and wave of messages on Twitter makes it very challenging to monetise.
Secondly, teams should identify assets of clubs which are unique to them and that they can deliver before any other medium, such as the starting lineups, transfer announcements and behind-the-scenes content. These assets can be monetised via platform sponsorship, content sponsorship and product placement.
More and more, brands are seeking to "emotionalise" their products or brands, meaning they want to link their brand to a particular emotion or feeling. For example, if a team had a partnership with a pizza company, say Pizza Hut, fans could receive a 10% discount on pizza deliveries when the team win. This ties the emotion of winning to the brand name, which is what brands are looking for. It's about creating the right fit for the brand.
[Click to go to Feckk.ie to learn more about #FECBrighton and to purchase tickets at the early bird 25% discount, available until 15 June]
Sticking with monetization – Do you think that social will become more of an e-commerce channel in the future whereby sales are made directly from the platform?
Early indications show that this could be the case but the approach is fragmented at the moment. Innovative clubs like Man City, Man Utd, Barcelona, FC Bayern and Juventus are leading the way and using social media as sales channels, but there is no one clear strategy in this area. Teams should first define the assets they want to monetise and then ensure they are using the right platform to distribute the asset. As mentioned before, Facebook, Instagram and YouTube could become commerce channels but not with Twitter.
When social media began, they were mainly consumed on desktop computers. Now, they are mainly consumed on mobile. Have teams changed their approach to account for this shift?
Yes, they have. When you see the evolution of Instagram, you can see the move towards mobile first consumption. For the Premier League, Instagram was the largest growing social platform for the past season. The 20 teams and the Premier League itself had more than 16m fans on Instagram, whereas Facebook and Twitter had around 15m. Instagram is almost all mobile and teams have realised that this the favoured medium for content consumption.
The mobile offerings of clubs are still strongly app-driven for a number of reasons – content can be imbedded easier and selling-in factors like buy-in options are more effective. Personally, I believe clubs are hesitant to use apps as a sales funnel as clubs don't like the commission that Google and Apple take on in-app purchases.
As we know, sports fans are very passionate. This can have advantages and disadvantages when it comes to social media management. Do you think social media managers in sport have a tougher job than other industries? Or should they consider themselves lucky to have such an engaged audience?
Again, it's a mixture. You can't switch social media off and therefore sports teams need to be online around the clock to deliver updates to fans as they happen. This means that dedication is at a much higher level than it would be with a brand or agency.
Sometimes the sports social media manager is undervalued because the potential and direct results from social media have not been fully detected within the organization. It may be the case that certain departments within teams have not fully embraced digital, but when they do, social will become the most important channel for the business.
Because fans want to hear it from the clubs first, social media managers often rush into making a post. This is not necessarily the case in other industries. Any errors will be jumped on by the attentive audience. Fans won't mind a typo if the message is accurate, but things like a misleading translation or an inaccurate message for example, could be damaging.
If a team told you they were limited on resources and asked which platform they should focus on, what answer would you give?
Today I would focus on Instagram. The flexibility on Instagram, be it with pictures, stories or live video gives it all the ingredients to be the sole engager with the fans. Considering the four core platforms (Facebook, Instagram, Twitter and YouTube), Twitter is the quickest for information due to its chronological flow, but because of its ease of use, Instagram is the best due to its overall app handling. It is the easiest to learn and the easiest to love.
A platform we haven't mentioned yet is Snapchat. What are your thoughts on this platform? Will it survive in the sports world with Instagram, WhatsApp and Messenger coping its features? Many teams are still unsure of how to best use Snapchat – how would you advise them to do so?
For me, Snapchat is the playground for the 13 to 20-year-old age group. It is the playground because their parents and grandparents use other channels, predominantly Facebook. Facebook has really aged in 10 years because those who were 20 years old in 2008 are now turning 30. They are parents themselves and they talk to their parents who then use the platform. The younger generation, however, want to be alone, away from the older eyes.
In terms of content, it can be difficult as unique, quirky content is required. It is not enough to simply announce the team lineup on Snapchat. This is not what the youngster wants. They want to get deep into the life of the star, that's why Snapchat player takeovers get the highest engagement.
As to whether it will survive, this is a big challenge. What it does have are some unique features like the Snapchat Spectacles but they will always face an uphill battle in the development race given the resources that Facebook have. It has the potential to survive, but whether it can be monetized is another question. When it comes to app handing – it is not that easy to use. If Snap can make it easier to use, easier to learn, more intuitive, it has the chance to survive. If it continues to be difficult to find info, friends and content which the users want, it will struggle. Right now, Snapchat's USP is its young audience, but similar to what happened to Facebook, that audience will mature with time and this USP could be lost.
We'll be bringing you Part II I in the next few days where Mario names three things that teams are not doing now but will be doing in the future….
Sport Tech Hub, London's first incubator programme dedicated wholly to innovation in SportTech, has opened its start-up application process as part of a drive to put London at the heart
In one week, the football transfer window will, as is tradition, slam shut. And for anyone who has been following the incessant rumours and pious outrage at drunken-sailor-spending and unsettled
With the sustained investment, effort and success within women's sport over recent years we want to understand more about the thoughts of the sports industry and community – what has