Innovation in Digital Sport – Meet the Speakers: Michael Broughton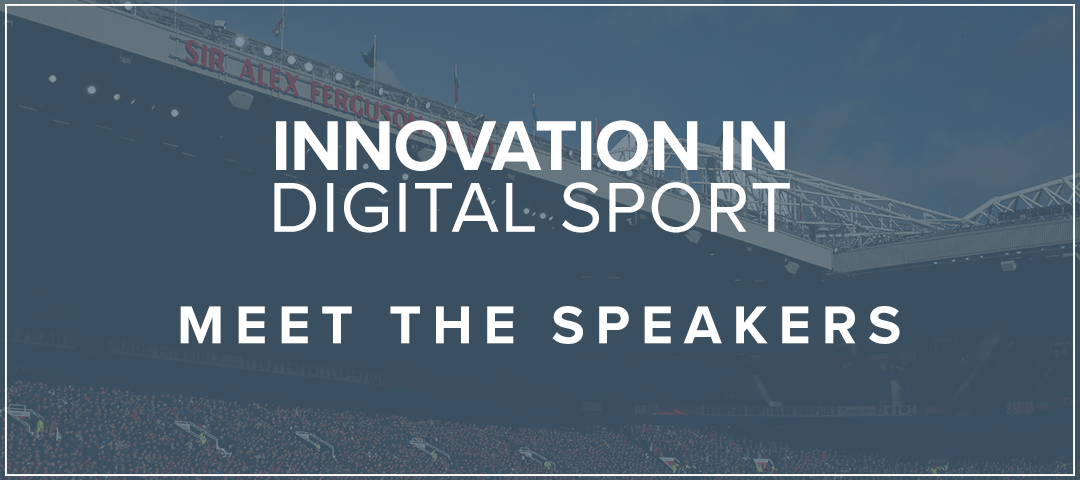 This is our series of interviews with the speakers at the upcoming DigitalSport.co event: Innovation in Digital Sport. We talk presentations and the wider topic around the talks to whet the appetite for the event later this month.
Previous installments: Fiona Green
This time we talk to Michael Broughton, co-founder and current partner of Sports Investment Partners, a firm focused on investment in the sport industry.
The event will take place on March 27th at Hotel Football, primely located just a stone's throw away from Manchester United's Old Trafford stadium. It will include some top speakers presenting their ideas on one of the most pressing issues in the industry: innovation.
As technology advances and the landscape of digital media changes, how we use digital will change, too. New fads begin, and businesses want to get on board. If something is popular, there is always a clamour to get involved, but the trap is an obvious one.
"Simply put, the talk is about reminding attendees that it's critical to understand what you are trying to achieve, how you will measure success, and to ensure that when you start, you comprehend what your business is doing. It's all too easy to simply go down a path because everyone else is doing it," Broughton says.
In a world where trends and fads become hugely popular across the world in a matter of weeks, it's tempting to feel like you need to board a train that's about to leave the station. But just because others are doing it doesn't mean you should: fads often fizzle out as quickly as they flourish.
"In most sports-related organizations there is real restraint on resources – be that a service business or a club / franchise. So understanding your industry – your 'why' – is vital to ensure that you invest wisely."
Understanding the long-term goal of your organisation is key to being smart about innovation – something that is inevitable at the crossroads of sport and digital. It's not so much about jumping on the bandwagon as about knowing which ones to jump on. Some trends and innovations can help you with your goal and some can't. Nor should that just be a question for the digital side of your business, too: everyone needs to know what the goal is before anyone can decide what can help you reach it.
"Do you need a digital strategy? Should it not just be a strategy? Who are your competitors and rivals – off the pitch, they are likely to be very different to rivals on it," says Broughton.
This is a talk that will resonate deeply with many attendees in Manchester later this month. The sector moves so quickly, that everyone involved will have tried to make use of a fad or an emerging technology or platform at some point. And Broughton's insight from an investment point of view is sure to throw new light onto the topic for most people.
But that's the whole point of having the event in the first place. When I asked Broughton what he likes most about Digital Sport events, he sums it up perfectly. "The debate and discussion," he says. "The sector moves so quickly you are constantly learning."
Twitter's recent moves to add as much live sport to their platform as possible took an interesting turn this weekend with the arrival of BT Sport's Score programme, streamed live
The proliferation of podcasts over the last few years has been massive, so much so that there are too many to listen to and, now that subscriptions have become a
Over the past few weeks, much has been made about football transfers and the digital numbers behind them. Neymar's transfer to Paris Saint-Germain will see the Parisian club cash in