Innovation in Digital Sport – Meet the Speakers: Dan McLaren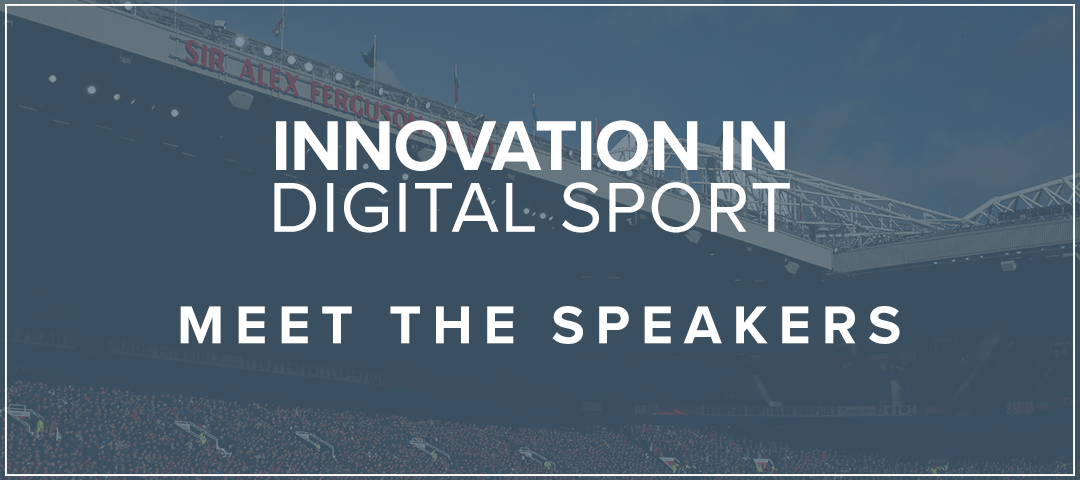 This is our series of interviews with the speakers at the upcoming DigitalSport.co event: Innovation in Digital Sport. We talk presentations and the wider topic around the talks to whet the appetite for the event later this month.
Previous installments: Fiona Green, Michael Broughton, Alex Trickett, Chris Paget Prof. Andy Miah
On Monday, the innovation in digital sport conference will take place at Hotel Football in Manchester.
Over the last week or so, we've talked to the speakers at the event and caught an early glimpse of what to expect from their presentations. We've gleaned some interesting information and are looking forward to gaining even more insight from speakers with a wealth of experience from many and varied areas within the sporting world.
And with just a few more days left to book your tickets to the event, I decided to get the thoughts of DigitalSport.co founder Dan McLaren ahead of the big day.
The last Digital Sport event took place at Villa Park in Birmingham before Christmas and included speakers who talked about lots of different issues facing the world of digital sport, from fan engagement to esports, and from data to social media. But this event, in the shadow of Manchester United's Old Trafford stadium, will focus on one topic: innovation. And given the pace of change within the sector, it's a hot-button issue.
"This a great opportunity to not only meet some great people – both delegates and speakers – but also be part of a day that takes a deep dive into an area that affects us all. It's an informal, relaxed environment where I hope people can enjoy themselves, learn something and be inspired," Dan tells me.
"The aim is to not only listen to what the speakers have to say but also interact and be part of it through the workshop and panel sessions."
The point of the day is to exchange ideas, not to sit and listen in silence. The speakers chosen will be engaging, but the way the day is organised – a mix of presentations and panels – should lend itself to keeping it fresh. Dan tells me he even has another way of making sure the day never feels like tough going.
"The speakers as well will ensure you won't be suffering from Powerpoint overload as the emphasis is on 20 minutes of quality talk each as slides are kept to an absolute minimum. This way of working went down really well at our last event at Villa Park and is something we want to continue."
The talks will emphasise concise quality, but which one is Dan looking forward to the most?
"They are all too good to pick out one!" He says diplomatically. But to be fair, the day will see the issue of innovation covered from all bases, from speakers with unique insight.
"They all take a look at different areas and from different perspectives," he says. "We have speakers looking at the 'why' when it comes to strategy and innovation; we have an overview of the new opportunities we are seeing today; a dive into social video from Alex Trickett, who until recently was at Twitter; and then Mark Coyle's case study of what Velon are doing within pro cycling."
Innovation in sport is always happening. The rapid advances in technology, the fact that everyone wants to jump on the latest bandwagons and fads, the changing nature of how fans interact with sport – it all means that strategizing for the future is key for every part of the industry. And that's reflected in the event.
"It's a great mix and something in there for everyone," he says. And you can see for yourself on Monday.

Get your tickets here:
Twitter's recent moves to add as much live sport to their platform as possible took an interesting turn this weekend with the arrival of BT Sport's Score programme, streamed live
The proliferation of podcasts over the last few years has been massive, so much so that there are too many to listen to and, now that subscriptions have become a
Over the past few weeks, much has been made about football transfers and the digital numbers behind them. Neymar's transfer to Paris Saint-Germain will see the Parisian club cash in