Innovation in Digital Sport – Meet the Speakers: Alex Trickett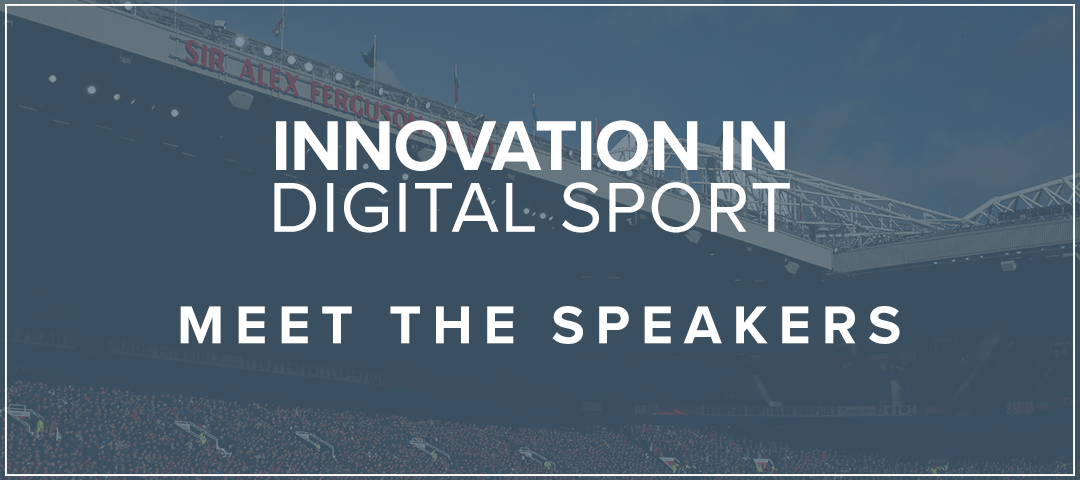 This is our series of interviews with the speakers at the upcoming DigitalSport.co event: Innovation in Digital Sport. We talk presentations and the wider topic around the talks to whet the appetite for the event later this month.
Previous installments: Fiona Green, Michael Broughton
The latest in our series of chats with the speakers at this month's Digital Sport event on innovation in digital sport is with former head of UK sport at Twitter, Alex Trickett.
And if you've ever been on social media before, you'll completely understand the topic of his presentation. "I plan to talk about the distortion of social video," he says. "That is, the fact that GIFs, memes, enhanced archive take something that we know is true and impose fiction (usually an Arsene Wenger cut-out face) on top of it."
We've all seen them. Now we can't unsee them. They're ubiquitous.
It's a feature of Facebook and Twitter especially, these days: so many accounts, websites and organisations are commenting about sport, but don't own any rights to highlights or footage. That is becoming less and less of a problem as sporting analysis and reaction is becoming more and more popular. But will the distortion of video present a problem for the future of how we consume sporting reaction on social media?
We look on it as light-hearted 'banter'; harmless and funny, if you like that sort of thing. Then again, it could be the first step along a path. One whose destination we are currently unsure of.
"Why is this happening?" asks Trickett, "is it OK? Is it the only way to reach a certain demographic now? The issue is important because video is important: the single most important element to social media, and also the most valuable by ad revenue."
As social media platforms continue to favour video, and as Facebook and Twitter engage in an arms race to get as much live sport onto their live-streaming platforms as they can, video is becoming the cornerstone of how fans and consumers use social media. And that will have consequences for how everyone uses social media, from clubs to businesses and publishers.
If video is so important to social media, why are videos aimed at humour rather than seriousness? And does that tell us something about how most people wish to consume analysis and opinion about news these days? Is it all about having the first laugh, lampooning public figures rather than taking a sober look? Can we do both?
Given his background, Trickett's talk will provide an insight into social media that few people in the world would be able to give, and it's certainly a conversation worth having. As we look to the future of digital sport, it's impossible not to see social media; but the only certainty is change.
"I like the Digital Sport network because it provokes interesting conversation and debate" he says. "Without that, things stand still. And one thing I know about social media is that it never stands still."
Get your tickets below:
Twitter's recent moves to add as much live sport to their platform as possible took an interesting turn this weekend with the arrival of BT Sport's Score programme, streamed live
The proliferation of podcasts over the last few years has been massive, so much so that there are too many to listen to and, now that subscriptions have become a
Over the past few weeks, much has been made about football transfers and the digital numbers behind them. Neymar's transfer to Paris Saint-Germain will see the Parisian club cash in