Five things we learned about fan engagement from #FECBrighton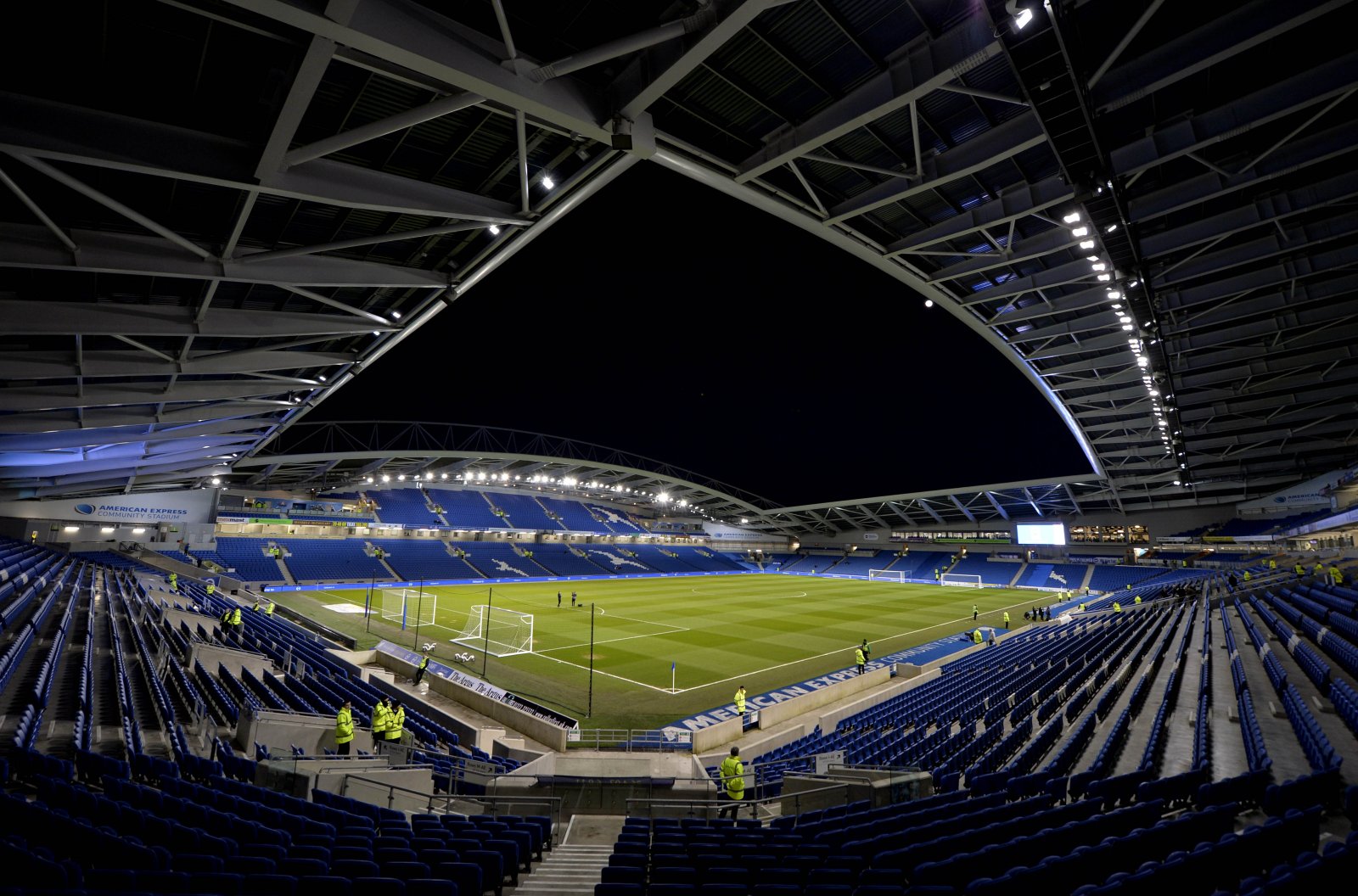 On Wednesday, Brighton and Hove Albion's stunning AMEX stadium played host to the #FECBrighton conference, hosted by DigitalSport.co and SportEgo.ie. It was a day bringing together many and varied speakers to chat fan engagement – arguably the most important reason why digital media is vital for sports teams. From growing your fanbase to keeping your loyal fans informed and entertained, digital fan engagement is crucial.
There was a wealth of knowledge in the room with interesting speakerse adding their opinions and experiences to the pile of knowledge we're all trying to get a piece of. And here are five things we learned about fan engagement:
1. There are always ways to engage fans
Panel moderator @MrRichardClarke puts @_jamesabraham of @WorldRugby in the spotlight over engaging fans outside tournaments #FECBrighton pic.twitter.com/Wvah1wsn2p

— Digital Sport (@DigitalSportUK) July 5, 2017
Fan engagement doesn't need to be bound within the confine of the first kick of pre-season to the moment a cup is lifted (or a team is relegated) at the end of the season. It's possible to engage with fans 24/7.
Tom Gorringe, Head of Marketing at Brighton and Hove Albion FC kindly showed off his club's ground as it prepares for its maiden Premier League campaign. As the cranes were hoisting floodlights up onto the rafters and Gorringe was talking about the time of year when a team's players are on their summer holidays, he believes that should not deter any club from engaging its fans.
"It's all content!" he says. And he's right. From updating supporters on the state of the pitch to announcing when the fixtures come out for the new season (even getting players to send in messages to fans via their phones if they sign during the summer transfer window), there are always ways to reach out to fans and keep them engaged all year round.
@WorldRugby, who seemingly occupy most fans' attentions during major tournaments, take an innovative approach to making announcements. According to James Abraham, Head of Content, they issue videos with key figures in them (mostly ex-pros) along with Press Releases explaining why they have made key decisions, such as rule changes.
2. We need to hear Jeramie McPeek speak more
Ques to the panel: "How do teams stay relevant w news with so many other platforms who report news?" @Jeramie, "Access no one else has!"

— Digital Sport (@DigitalSportUK) July 5, 2017
From stories of his time with the Phoenix Suns, to getting (almost) physically assaulted by 'Sir' Charles Berkeley, the self-professed WWE Fan had more examples of unique fan engagement ideas than almost anyone we had heard speak on the subject before. Granted, not all of them were his ideas, but he is definitely a fountain of knowledge when it comes to the digital sports industry.
3. Sponsors and Clubs should be doing more to work together over fan engagement
Whether it's thinking outside the box when it comes to engaging a club's fans or even being more strategic regarding what to post – rather than just how often – there is no doubt that sports clubs and their partners should take more time to think about their co-fan engagement. These were the joint thoughts of George Harborne, Senior Partner Acquisition Manager of Aston Villa, Guilherme Guimarães, Sports Marketing Consultant at Ativa Esporte and Mario Leo, General Manager at RESULT Sports. Even if it's taking that little bit of extra time to create relevant content over mass content, this will have a greater impact to supporters.
4. We still cannot decide whether Apps are a good fan engagement tool or not
It was quite a surprise to find out that, during an audience participant exercise held by Panel Moderator Rebecca Hopkins, MD of the Sports Technology Awards, that some attendees had over 140 Apps on their smartphones. What was, perhaps, less surprising was that the majority of the room only used most of their Apps up to 10 times after downloading them before never touching them again.
The panel – including Simon Ryley (CEO, RightNow Digital), Niall Coen (CEO, Snack Media) and Kate Dale (Strategic Lead (Brand & Digital), Sport England) could not come to a conclusion on the necessity of them as a fan engagement tool. Dale heeded a warning to clubs/brands stating that they need to ask themselves what a new App would actually be for? Yet, she also said that during the growth of the hugely-successful 'This Girl Can' Campaign, an app would "take it to the next level". It was agreed, however, that good Apps are ones which give fans 'access all areas' regarding team content.
"From paddling pool to podium", @mattleopold talks about why British Gas promoted British Swimming as part of brand CSR #FECBrighton pic.twitter.com/KnvPiVY0Bl

— Digital Sport (@DigitalSportUK) July 5, 2017
5. Matt Leopold is one of the most energetic 'non-sport speakers' we have seen at a Digital Sport conference
The Head of Brand Partnerships for British Gas was not short of a story (or an opinion) when regaling the partnership campaign between his company and British Swimming to FECBrighton. Whilst sat next to the cool and smooth, Rob Hartnett of Sport for Business, Leopold made his views clear – he's a staunch advocate for more FMCG/energy/consumer brands partnering with sports clubs and athletes – but the intention, message and goal have to be right.
Thank you to everyone who came down to the south coast, both attendees and speakers. Keep an eye out for future event details – we'll be hosting an evening event at the London Sporting Club on Wednesday 13th September, and a breakfast on Wednesday 25th October.
'Big announcement,' reads the first sentence of the BBC's statement. And they're not wrong. For the first time, the British national broadcaster will show live Esports on their now purely
Aston Villa have today announced that global consumer electronics brand Hisense as their first 'technology partner'. They will help the club push to the next level within areas such as
Over the last few years, data has grown in importance, becoming vital in many different sports. Professional sport is now a world where everyone at the top has access to