Esports to become a medal sport at 2022 Asian Games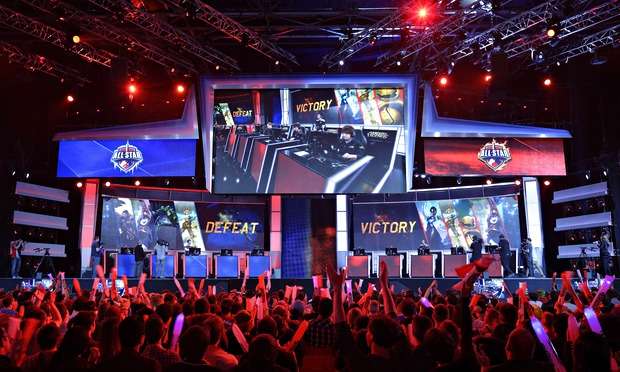 ESports may be only making the journey from niche sport to mainstream one, but that doesn't mean it's not making big strides along the way.
There has been a long line of events which seem to make esports more legitimate, starting with investment and continuing with the endorsement of big sporting institutions like well-known sports teams and broadcast deals. Now, that trend is being taken one step further by the 2022 Asian Games, who have announced that eSports will be a medal sport at their games in China, after including the sport as a demonstration in next year's event in Indonesia.
In a statement, the Olympic Council of Asia (OCA) president Ahmad Fahad Al-Sabah said, "The OCA has always been committed to the inheritance, development, and improvement of Asian sports, and we look forward to the forward-thinking concepts of sports by Alisports, who will be helping us with their strength and experience in eSports."
The OCA has partnered with the sports arm of Chinese online retailer Alibaba to bring the sport to the Asian Games, and will presumably now attempt to bring eSports to the Olympic games, giving it a more worldwide appeal.
The sport remains a niche pursuit, but with a growing fanbase around the world, eSports is starting to draw large crowds to the biggest events, and although the likes of FIFA 17 remains a relatively minor wing of eSports – paling in comparison to the League of Legends, for example – BT Sport have recently shown tournaments involving the game on their subscription-based channels, giving it a platform alongside the likes of Premier League football.
In addition to its popularity as a spectator sport, however, eSports has a large grassroots presence, and given that anyone can play, and to any level, the sport looks set to grow healthily over the next few years.
The proliferation of podcasts over the last few years has been massive, so much so that there are too many to listen to and, now that subscriptions have become a
Over the past few weeks, much has been made about football transfers and the digital numbers behind them. Neymar's transfer to Paris Saint-Germain will see the Parisian club cash in
Football fans looking to impress friends with their football knowledge have today been given a lifeline, as global music streaming service Deezer announces an all new football-focused podcast in partnership