Elite Football Quiz brings football fans together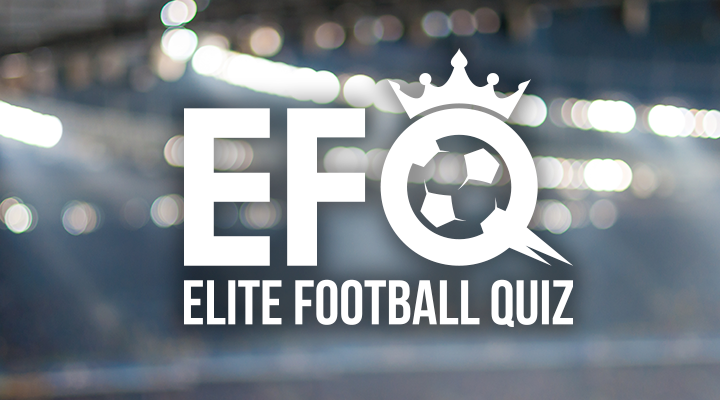 Do you know when UC Sampdoria won their only Serie A title? How about the score in Week 4 of the 2015-2016 UEFA Champions League when Atletico Madrid faced FC Rostov? If you do, then Elite Football Quiz is the app for you.
When Jorge Jimenez, Ruggero Raymo, Edouard Filliol, and Benoit Ricou set out to create Elite Football Quiz, their inspiration was personal. A group of passionate football fans, they would constantly argue about the better team, touting their favorite club over all others. Football was an important part of their lives.
"People spend hours a week watching football, whether it's their own team, … foreign championships, [or] archives from the past," Jimenez said. "We wanted to create a community for all of those football geniuses. So why not put all of that acquired knowledge to the test against players from around the world?"
The result is a fun, engaging app and website. Designed with a clean, user-friendly interface, Elite Football Quiz lets the user train, challenge, and go head-to-head with friends with virtual coins—and honor—on the line. It covers knowledge areas from national leagues to international leagues to international competitions.
Designing an app was a new experience for Jimenez and friends. Some are undergraduate students, some are completing masters degrees, while others are employed full-time. They needed help to get the app off the ground. But first, they had to figure out what they wanted to do.
"As soon as we knew we wanted to create this community of football geniuses, we started looking for a way to connect people and allow them to compete against each other," Jimenez stated. "[And so] the idea of a head to head online quiz was born."
The rest of the app took longer. After multiple discussions, the idea of different game modes emerged. The creation was a collaborative process, with decisions made as a group about the format and set-up of the app.
Once the basic format of the app was decided, they contacted developers to make their vision a reality. When they found one, they began the months-long process of programming, testing, and correcting. The first version of Elite Football Quiz was launched this autumn for iOS, Android, and online use.
In a saturated football market, it can be hard to differentiate one football app from the other. But Elite Football Quiz is unique. With a head-to-head format, the app offers a level of competition that other apps are lacking.
"What's unique about EFQ is that it gives our players the possibility to finally put all of their football knowledge to the test against other players from around the world," Jimenez stated. Direct challenges, coin wagers and a monthly Ultimate Challenge with real prizes are just other unique features of the app.
The app is expansive and challenging. With categories from Eredivisie to UEFA Euro League to the FIFA World Cup, users can test just about any area of football they want. But if the game feels lacking, they can take matters into their own hands.
"Our players can submit their own questions if they feel that we are missing something," Jimenez said. This is an app designed by fans for fans, and the passion is evident in the care and complexity put into its execution.
As for the future, Jimenez and friends have more plans. They want to improve on the current app to create an even better, more customizable experience for fans.
"We already have a bunch of new ideas to improve the current game, like several new game modes we want to try out," Jimenez said. "We also want to give our players the possibility of customizing their profiles to represent their favorite team's colors. We're hoping to attract the best of the best. And who knows what will come next?"
Twitter's recent moves to add as much live sport to their platform as possible took an interesting turn this weekend with the arrival of BT Sport's Score programme, streamed live
The proliferation of podcasts over the last few years has been massive, so much so that there are too many to listen to and, now that subscriptions have become a
Over the past few weeks, much has been made about football transfers and the digital numbers behind them. Neymar's transfer to Paris Saint-Germain will see the Parisian club cash in