BT Sport shows that rights to live sport is still a winner in social media conversation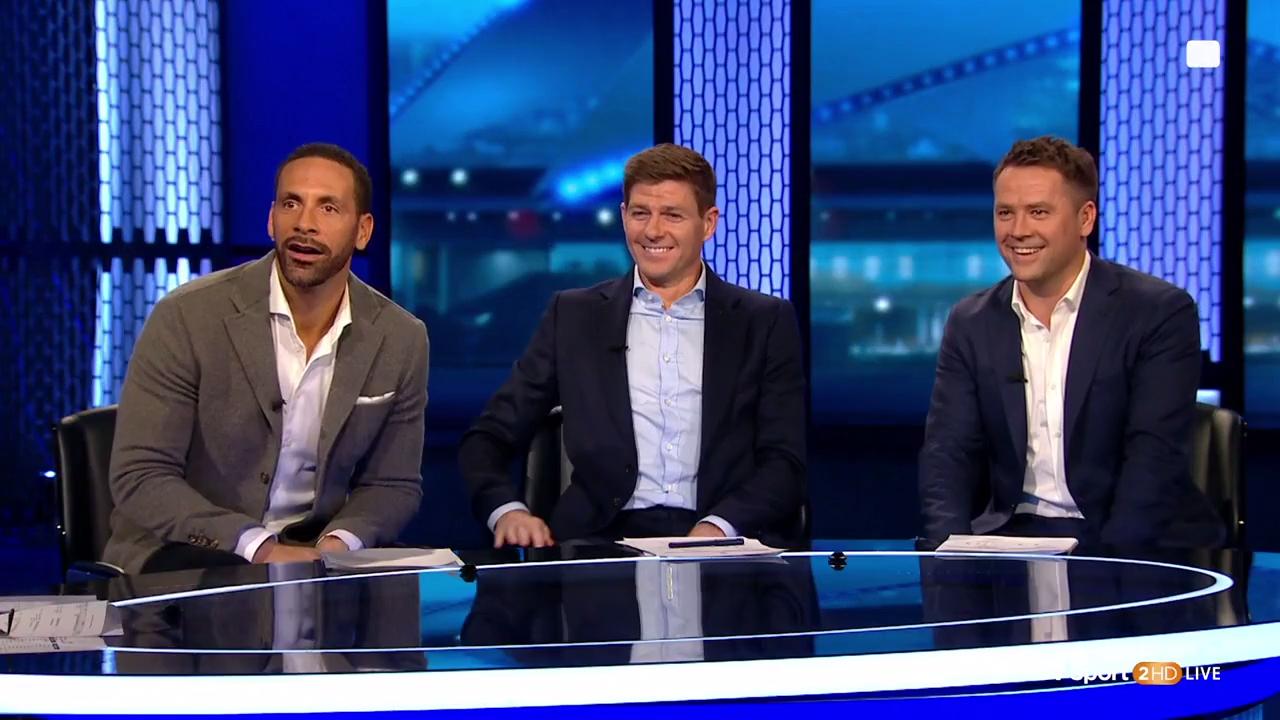 We've heard a lot, recently, about how having the rights to live sporting events isn't the be all and end all when it comes to covering sport.
With the rise of football's fan channels, podcasts, and shows where sports chat – rather than live sport – is on the agenda, it feels like having the rights to the live event is less important than it ever was. At least, it is for content creators who just want to engage their audience.
Fan channels and podcasts have become so big thanks to social media and more powerful smartphones – growing and engaging an audience that audience can listen to you anywhere is a blessing of technology. Both the power of modern phones and the innovation of social media play a part.
Only three year ago, smartphones weren't as capable as they are now. It may seem obvious to say it, but while the speed of innovation in the mobile phone world may seem to be slowing down, mobile devices have become less about being the secondary screen you use when you're not at home with the comfort of your computer, and more about being the go-to machine even when you're lying on the sofa.
Because of all this, rights to live sport matter less than ever before to content creators. Most broadcasters have always had magazine shows focused around discussing the highlights of games shown before the chat began, but you don't actually need the highlights if your audience wants to listen to the analysis on-demand at any point before the next game. It's the same on social media – the conversation around sport isn't the same as the conversation about the action. Insight and narrative matter more than ever, and the highlights are easy to find, anyway.
That poses a problem for traditional broadcasters. They have usually been the ones to show the sport, but also the ones to provide the insight, too: pundits and journalists could air their analysis on TV before and after events, as well as during the highlights and magazine shows. Now all of that has – theoretically, anyway – been stripped back to just the sport as viewers can go elsewhere for their analysis.
And yet, according to The Drum, BT Sport saw a 1730% increase in its social media interactions in the immediate aftermath of Barcelona's historic Champions League last 16 comeback against Paris Saint-Germain last week.
Part of that will have been down to clips such as the one picked out by The Drum below, a video of BT's pundits in the studio running around madly in delight and shock at what they've just seen, mirroring the feelings of football fans everywhere.
Scenes in the studio!

Where on earth is @themichaelowen going?! ???????????? #FCBPSG https://t.co/HZ8CqBuJh5

— BT Sport Football (@btsportfootball) March 8, 2017
But the other tweet The Drum mention is probably more important. And if you're a football fan, it's a clip you'll have seen thousands of times in the past week.
If broadcasters think that the lesson here is just smelling an historic moment and joining in the conversation when it happens, then BT will have learned nothing. They do a great job on social during every live match they covered, and apart from their pundits going mad in the studio, they've really done nothing differently here. The tweet that gained over 10,000 RTs for BT that night was just a clip of the winning goal, scored by Sergi Roberto with almost the last kick of a game that will go down as one of the greatest of all-time.
HISTORY! @FCBarcelona complete one of the greatest comebacks ever! ???????????? #UCL https://t.co/09FxtkHpvy

— BT Sport Football (@btsportfootball) March 8, 2017
But BT broke with no tradition in posting that goal. They did what they always do. In some ways it was luck that the clip they posted was the most sought-after clip of the week. But in another way, it was exactly the point of their very existence.
They post quite a few of the goals that are scored in the games they cover. This one, from a much less pulsating FA Cup quarter final tie between Tottenham Hotspur and Millwall garnered nothing like the sort of engagement their Barcelona clip managed to gain. It's a nice goal, sure, but nothing special, neither from BT nor for social media's baying masses.
Son Heung-min doubles the @SpursOfficial lead with a brilliant curling effort. #EmiratesFACup https://t.co/TeUye5DP6h

— BT Sport Football (@btsportfootball) March 12, 2017
The question, then, shouldn't be how do broadcasters get in on the conversation when something historic happens. It should be about whether rights to live sport still matter for content creators who rely on social media to engage their audience.
Of course there's a place for podcasts, broadcasters, fan channels and more to co-exist peacefully in the same ecosystem. But BT are heavily involved in the sporting conversation on social every day, and the fact that they can just throw a high definition clip complete with their own branding and that of the rights holder, the UEFA Champions League, and its assorted sponsors is just one of the ways having the rights to live sporting events is still a massive deal.
It's not just the viewers watching live that matter, it's also how you can engage an audience on social media.
And as a final point, the money in football comes from broadcasters paying for rights, but it also comes from sponsors. Without their financial backing, the sport would be much poorer, but when they see a clip of such an emotional moment, complete with their logo, shared 10,000 times, that's surely incentive to reinvest.
Twitter's recent moves to add as much live sport to their platform as possible took an interesting turn this weekend with the arrival of BT Sport's Score programme, streamed live
The proliferation of podcasts over the last few years has been massive, so much so that there are too many to listen to and, now that subscriptions have become a
Over the past few weeks, much has been made about football transfers and the digital numbers behind them. Neymar's transfer to Paris Saint-Germain will see the Parisian club cash in